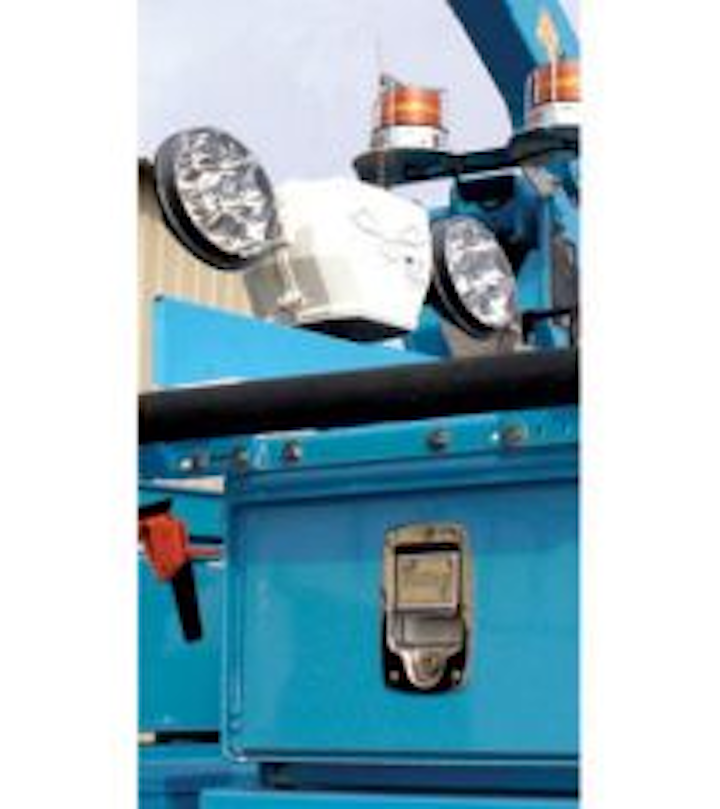 In June 2009, K&H Industries Inc. was approached by PG&E to design a dual-lamphead remote control spotlight with high light output and low amperage draw. This design project was partially funded by the U.S. Recovery Act with the purpose of creating a prototype "green" utility maintenance vehicle. The dual-lamphead spotlight was one of many new green technologies to be incorporated into the vehicle.

The new LED Luxeon K2 LEDs offer many benefits to customers compared to incandescent bulbs—including lamphead durability that results in increased bulb life expectancy and longevity of over 50,000 run-time hours, it's reported. The LED StarBeam is available for order through K&H Industries, Altec Industries and Terex Corp.

Model SB-101T-LT432 LED Luxeon K2 lampheads, used for the new StarBeam remote control spotlight, feature durable aluminum housing with protective polycarbonate lens. It contains ten 3-watt Luxeon K2 LEDs and is available in either 12V or 24V. Bright lumen output tops 3,000 lumens with an under six-amperage draw.

StarBeam remote control spotlight is cited to be the only dual-head remote control spotlight on the market. Its rugged design features twin rotating lampheads with 330° control in both the horizontal and vertical axes. The lampheads and motor housing are weatherproof, coupled with brushless connections and lubrication free drive system—providing years of dependable service in the most extreme weather conditions, including snow, ice and rain.

K&H Industries Inc.