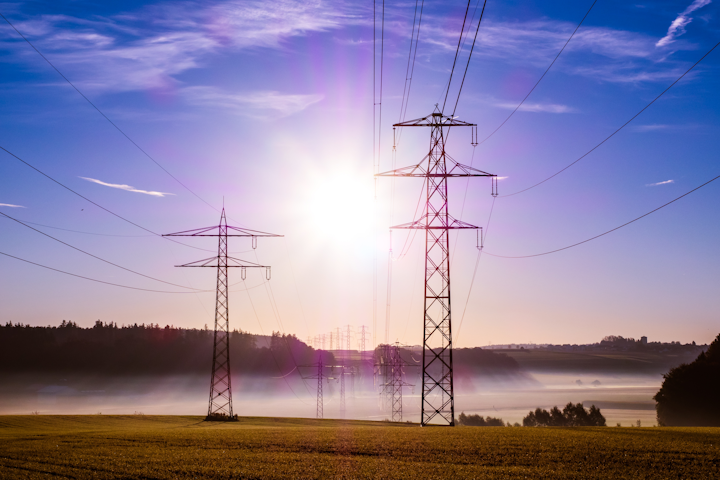 My kids are spoiled. Don't get me wrong, I don't mean they're spoiled in the sense that they get everything they want all the time. They help out around the house and they understand that if they want to buy a toy or some other non-essential item, they'll have to save their allowance.  
What I mean is they are spoiled in the American sense that they've never had to wonder where their next meal is coming from. They know that when they step into their Little Mermaid-themed bathroom and push aside the shower curtain with the dancing lobster, the water will be the perfect temperature during the 45-minute showers that each of them has come to enjoy so much. Honestly, I'm proud of the amount of spoiled I'm able to provide for them. It means I'm doing my job as a parent, and it's a testament to living in this great nation where even our impoverished are living at a higher standard than the majority of the rest of the world. 
But I also worry that our high standard of living has softened us just a little bit. A few weeks ago, we had an accidental dig-in by one of the telecommunication companies in an alley. A crew using a boring machine to install fiber misjudged their locate marks and punched right through one of our underground primary cables.  
Thankfully, nobody was hurt, and everyone on the crew learned a cheap lesson that day. However, 7,200 volts of A/C tends to be detrimental to boring machines. The residents called in the power outage shortly after the dig-in occurred, and my crew and I showed up. We didn't have to be world-class troubleshooters to figure out that a group of pissed-off, scared fiber guys standing next to a still-smoking boring machine meant we'd found the source of our outage. 
Fiber guys huddle together like quail on a cold winter day, so if you ever see a group of them circled together in an alley, watch out. After we broke up the covey and sent them on their way, it was time to assess the damage. We located our normally open points in the circuit, rerouted the feed to get all the customers back on, and determined we would need to take an outage the next day to pull in a new run of underground cable to replace the damaged one.  
That next day, after we set up our equipment in the alley to make our pull, I was standing by the radio in my truck, waiting on distribution operations to grant me permission to initiate the switching sequence for our planned outage. While waiting, an older lady, obviously retired, came walking through her gate into the alley. Her small dog was yapping through her fence and as she walked toward me, the huge diamonds on her left ring finger caught the sun just right and I was blinded for just a second. She walked right up to me, looked at me in my scuffed up hard hat and FR shirt with disgust, and asked, "What are you doing here?" I explained to her about the previous day's dig-in with the fiber company, that the feed had been changed the previous night and that we were taking an outage to pull a new run in. "Well, how long will my power be out?" I told her it would be out for two hours. "Two hours! Are you kidding me? The food in my freezer is going to thaw," she yelled.  
I informed her that as long as she didn't open her freezer door, her food would stay frozen for much longer than two hours. She stood there staring at me with a look of contempt.  
It was a beautiful day and she lived in a beautiful part of town. I remember thinking to myself that she should go take her dog for a walk, or perhaps go sit in the back yard and talk with her husband. But the longer she glared at me, the more I came to realize what a terrible thing that was to wish on a man, or a dog for that matter. 
While I stood there, wondering if she would ever quit staring at me, I was also reminded of the recent time I spent in Puerto Rico helping to restore power to the island after Hurricane Maria. When we restored power to the parts of the island that we were assigned to, people came out of their houses cheering, children danced in their yards and in the streets. There is something to be said for people who are strong enough to withstand months without power and gracious enough to thank you for your efforts when it finally does come back on.  
As a nation, we have become numb to just how much work goes into the reliability of our electric grid. When we flip the switch, the light is supposed to come on and we don't give it a second thought. Hurricane season is a reminder to most of us that our grid is not bulletproof, and every time we see news coverage of outages caused by storms we're reminded that what man has created is no match for what Mother Nature can undo.  
New Yorkers were reminded of that in July during an outage that left over 70,000 people without lights. Large-scale outages such as these are dangerous and should be taken seriously. However, accounts of New Yorkers making the best of the darkness by going outside and talking with their neighbors or sharing with strangers bottles of champagne that they feared would warm in their refrigerators restores my faith that we truly are a nation of resilient, gritty people who can withstand much more than a few hours without lights.  
Sincerely, 
The Salty Lineman