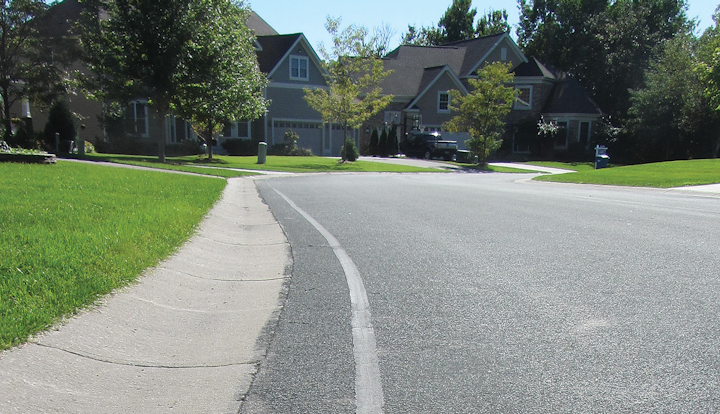 Due to the data boom in recent decades, microtrenching, also known as 'shallow trenching,' has been gaining traction with urban utilities when it comes to installing fiber optic cable in high traffic areas. As more and more companies, homes, educational institutions, and government agencies demand a broadband network in compact cities, this method is becoming more appealing due to its low cost and quick turnaround time to get the job done.
Telecommunication companies like Verizon and Google Fiber were some of the first early adopters for the installation technique in a bid to secure fast deployments to connect homes to fiber optic cables for high-speed internet. Google Fiber even boasted about its installation time for 50 homes from a month to a day when compared to conventional fiber optic installation approaches. Prior to employing the microtrenching method, Google Fiber said it had to dig 3 feet underground where it would run into various utility lines including gas, water, wastewater, and even electricity, which was disruptive to residents.
Microtrenching 101
A microtrench is just what it sounds like — a small, narrow trench. Currently, there are two other installation methods for fiber optic cables besides
GCP's SAFETRACK™ RMP 100 microtrenching infill is specifically designed for infill reinstatements in microtrenching.microtrenching. The best-known approach involves aerial cables that are strung along the power lines of telephone poles. The other method is the direct bore process, which entails digging a large trench straight into the earth. Both approaches can be very time consuming and cause disruption to busy streets while they are dug up. Also, labor, permits, and restoration fees can be very costly, adding to budgets and even making some projects not worth the time or money. Because of the increased demand for high-speed data connections and its speedy deployment, microtrenching has become increasingly more attractive to road workers and installers.
"Microtrenching is a way to quickly and efficiently install fiber compared to traditional methods, particularly in a crowded area like a city. It addresses the issues associated with conventional trenching by reducing the cut from a few feet to a few inches," said Tyler J. Genereux, specialty building materials marketing manager at GCP Applied Technologies. "This results in a smaller footprint, meaning less waste, shorter road closure time, and less labor needed. Other methods like hanging on telephone poles often causes logistical nightmares, such as dealing with weight limits, multiple owners, and exposure to potential weather or wildlife damage.
Infill System
Typically, when it comes to restoration materials used to restore the path along the city street after digging the microtrench, installers will mix together tar and asphalt, but that takes time to settle, which adds to disruption to blocked off roadways.
GCP Applied Technologies is one of a few suppliers that has recently invented specialized material for reinstatement — the refilling of microtrenches with an epoxy after the conduit has been placed in it. According to GCP Applied Technologies, its new material is a cold, liquid-applied microtrenching reinstatement resin infill that self-consolidates, taking the shape of its microtrench.
"We have been selling SAFETRACK RMP 100 in the U.S. for about 4 years with great success; however, our business originated in the UK about 10 years ago," said Genereux. "We have had continuous work in Massachusetts and Maryland throughout the year. Texas has also been a large market for us, particularly the Dallas and Austin areas. We are starting projects in North Carolina and California this fall."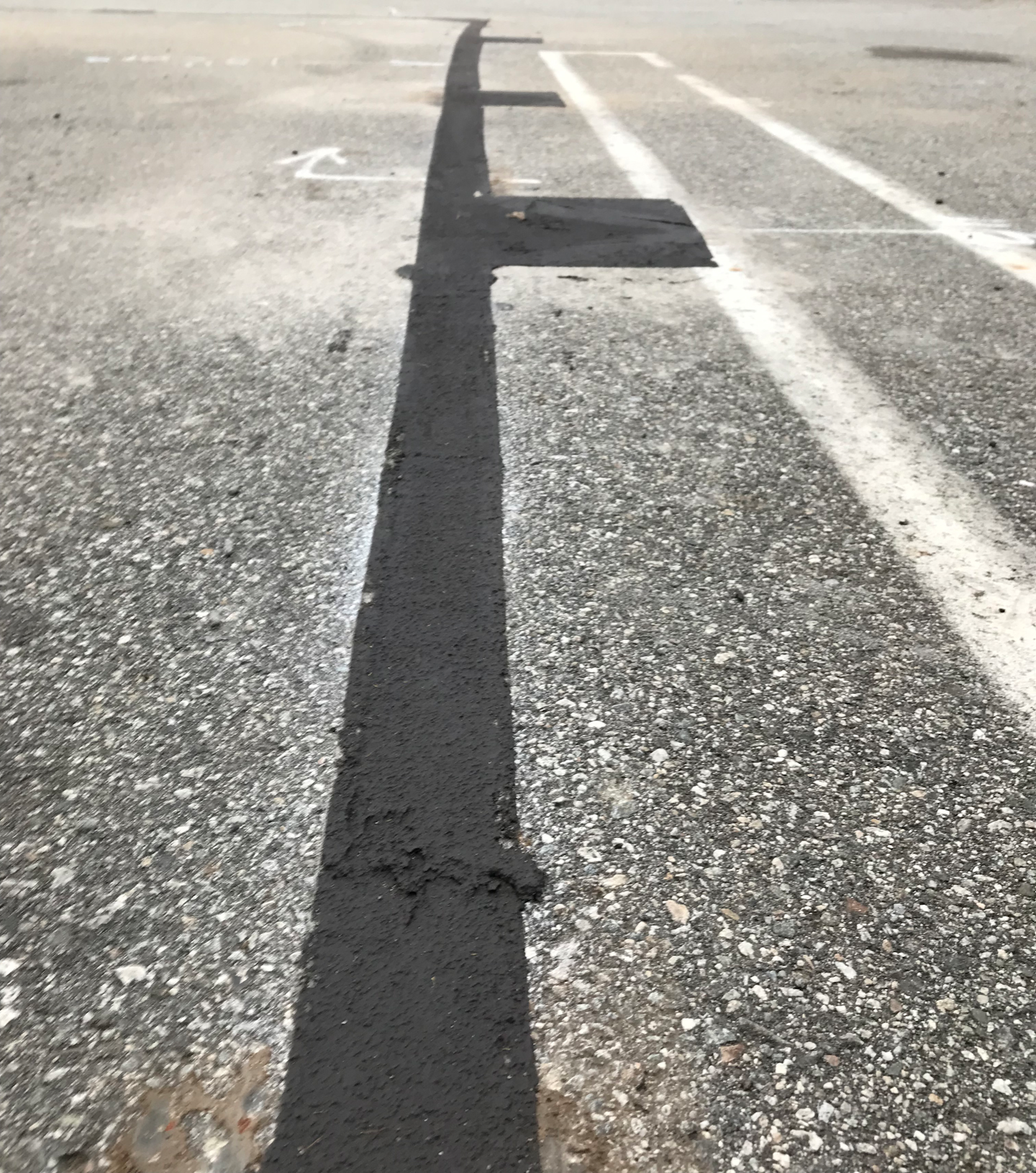 Microtrenching is a technique for deploying cables (e.g., for a broadband network) at a lower cost that's less invasive than usual methods. The process is fast, significantly less invasive, and minimizes interruption to the flow of traffic.The infill is flexible yet robust enough to withstand roadway compression and freeze-thaw cycles. It cures extremely fast for speedy application with minimal traffic disruption.
"As microtrenching becomes more mainstream and accepted, more cities are looking at the benefits it brings along with the utilization of SAFETRACK RMP100. If you look at some of the communities we're working in, they're not just the major centers of population with big fiber demands," said Greg Laugeni, technical manager, GCP Applied Technologies. "They're also smaller cities looking for an edge for economic growth and development."
Because they're smaller, these cities have a different set of challenges, Laugeni explained, but a keen eye for detail. "That's where we win because a lot of these locations have used other GCP/Stirling Lloyd waterproofing materials made from the same Esselac™ resins on their bridges, bus and bike lanes, or on their roads and highways. So, we're not just a material supplier with a product; we have an excellent track record and a real understanding of the importance of reliable materials that do what we say they do," Laugeni added.
Genereux said GCP's R&D team specifically designed the product to avoid costly repairs and delays. "Repairing a microtrench can be timely and costly. It is important for any microtrenching project team to invest in an experienced installer as well as a high-performing reinstatement product to avoid these unnecessary delays and added costs."
GCP said that more than 2.6 million linear feet have been installed using SAFETRACK™ RMP 100 infill around the world, with a high speed of installation. On one specific project, the contractor was able to excavate, lay the fiber optic cable, and reinstate up to 820 linear feet a day within very short road closures. This was more than three times as fast as traditional procedures.
SAFETRACK™ RMP 100 can be easily applied by hand or by pump and GCP offers application training for installers.
Benefits include:
• Rapid cure — fast return to service
• Cold applied, no hot trades
• Free flowing and self-consolidating
 — no compaction required
• Excellent mechanical interlock
• Does not deform under traffic load
When asked what sets GCP apart from its competitors, Genereux said it was its unique formulation. "Our R&D team here at GCP/Stirling Lloyd has developed a patented Esselac™ Resin that is specifically designed for microtrench reinstatement. It has the durability as well as the flexibility to perform through typical roadway movement as well as harsh freeze/thaw cycles. We want everyone involved in the process — cities, network providers, and applicators— to have the confidence in this process and reinstatement is the key to a successful installation." UP
The author: Kari Embree is the editor of Utility Products and Distributed Energy.