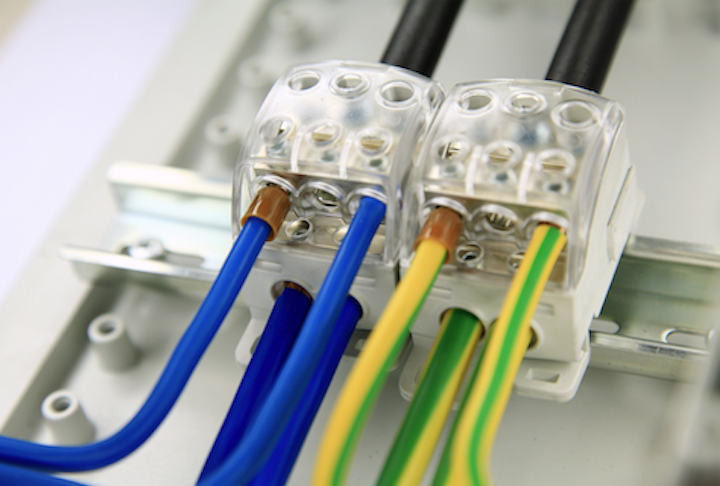 Power distribution: Electrical terminals from Bünde are destined for the American market. The Leipold Group has launched a partnership with ILSCO to sell the Leipold range of power distribution blocks in North America. ILSCO is a US based family-owned enterprise specializing in electrical connectorsand has embraced the trend for finger-proof electrical cable connections using Leipold products. The HMI trade fair otherwise drew to a successful conclusion for Leipold with international visitors showing great interest in Leipold's expertise.
Partnership to focus on power distribution blocks
The agreement will begin with a focus on power distribution blocks or PDB's which are suitable for use in electrical panels and cabinets as well as control and distribution equipment for industrial applications. Leipold's PDB broad range encompasses ten designs at six rated currents of PDB 160, PDB 210, PDB 220, PDB 270, PDB 400 and PDB 490, with three more in development.
The PDB terminals accept both copper and aluminum for US compatibility and are certified according to VDE, UL and CSA. The more compact versions are tested for 1,000V DC, and the larger designs are approved for 1,500V. The terminals have also passed UL SCCR testing at 100 kA and 200 kA level required for the American market.
Supporting the trend towards finger-proof conductors
ILSCO aims to follow the trend towards finger-safe power supply connectors with Leipold PDBs. "Leipold distributor blocks extend our product offering with an innovative compact design with high-quality construction," said ILSCO President Andrew B. Quinn. "Leipold solutions are compelling in innovation, quality and technical capabilities. We look forward to an on-going productive partnership."
About 85 percent of the electrical terminals installed in the US are not finger-proof, providing a great opportunity for Leipold. ILSCO will be marketing Leipold terminals bearing the ILSCO label. ILSCO has a strong and extensive distribution network which will be used to penetrate the US, Canadian and Mexico as well as the South American markets.
Positive trade-fair result for Leipold
Beyond the new distribution agreement, the HMI trade fair drew to a highly satisfying conclusion for Leipold this year after attracting a keen response, especially from international specialist visitors, to the high-precision expertise at Leipold's newly redesigned Black Forest booth.
For more information about Leipoldor other products, click here to go to Utility Products' Buyers Guide.