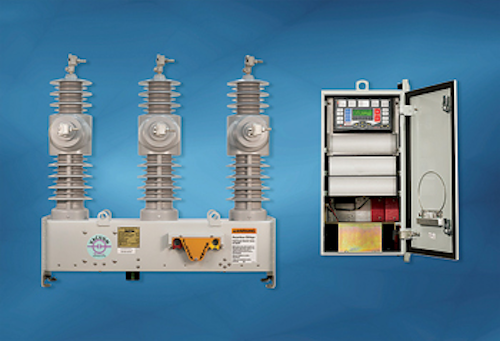 DAS 3-Phase Switch Helps Enhance Grid Performance, Reduce Outages
Eaton has introduced a Distribution Automation System (DAS) 3-phase switch with iDC switch control from its Cooper Power Systems division. This new solution comes standard with metering, sectionalizing and data acquisition functionalities, positioning it for existing or future automated smart grids. The switch uses the company's solid dielectric encapsulated vacuum NOVA technology and ProView platform for simplicity and overall system performance in utility applications.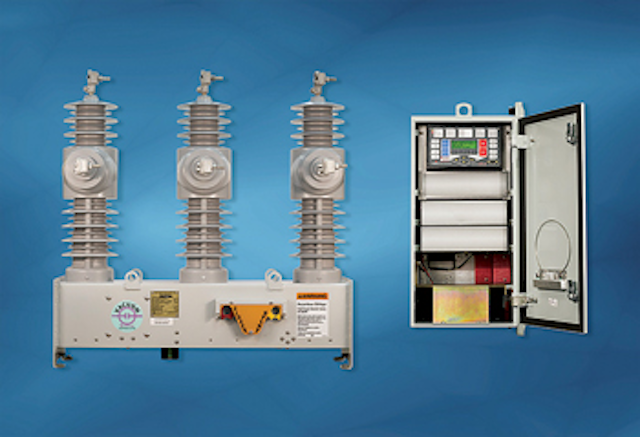 The microprocessor-based iDC switch control integrates multiple switching profiles, Idea Workbench programmable logic tools, metering and real-time fault data to feed advanced intelligence directly into a facility's SCADA or feeder automation system. This makes it a power platform to improve reliability metrics, optimize grid performance, and reduce restoration times when deployed as a standalone package or as part of an integrated automation system. Additional steady state knowledge is provided by flexible, instantaneous and demand metering with programmable integration intervals for system loading and planning, as well as native DNP3 mapping protocol.
The DAS switch encapsulates the axial-magnetic vacuum interrupter in a lightweight, solid cycloaliphatic epoxy. This allows the device to meet the application requirements and harsh weather conditions utilities face.
Eaton
CIRCLE 139 ON READER SERVICE CARD
---
Remedial Preservative Paste for In-service Wood Utility Poles
Osmose Utilities Services Inc., a provider of remedial wood preservative technologies to the utility industry, has released a new solvent-free remedial preservative paste formulation for use on in-service wood utility poles. MP500-EXT preservative paste is the next generation of micronized pastes from the Osmose line of products.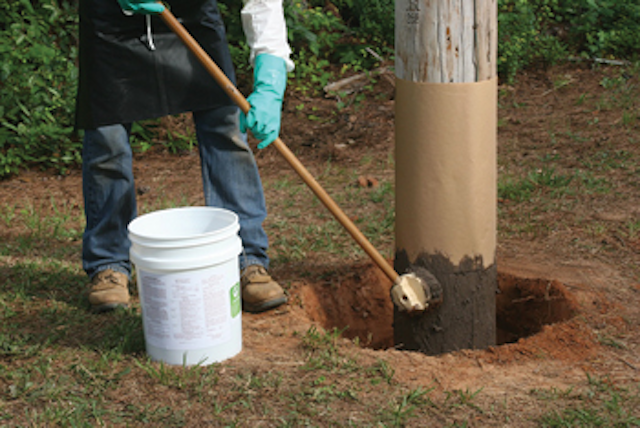 The proprietary formulation of MP500-EXT features an improved environmental profile with reduced risk to the environment as well as reduced exposure risks for the applicator. MP500-EXT received an Environmental Claim Validation from UL Environment. The UL Environmental Claim Validation demonstrates to the marketplace that MP500-EXT exhibits volatile organic compound (VOC) content below the limits defined by South Coast Air Quality Management District (SCAQMD) for the Wood Preservatives category of SCAQMD Rule 1113. MP500-EXT and its predecessor, MP400-EXT, are the only remedial preservative pastes that carry this validation.
The technologically advanced MP500-EXT formulation features borax, which penetrates deeply to effectively control internal decay, while the controlled release micronized copper stays in place to protect the pole surface from soft rot.
Osmose Utilities Services Inc.
CIRCLE 140 ON READER SERVICE CARD
---
Meter Pedestal/Box Pad Combination Brings a Transformer and Meters Into One Electrical System
Nordic Fiberglass' GS-37-39-15-MP-MG-22x22 meter pedestal/box pad combination brings together a transformer and meters into one convenient electrical system. The fiberglass box pad accommodates single phase transformers from 25 kVA to 167 kVA. The box pad cavity provides a raceway for electrical cables to run from the transformer to the meter(s).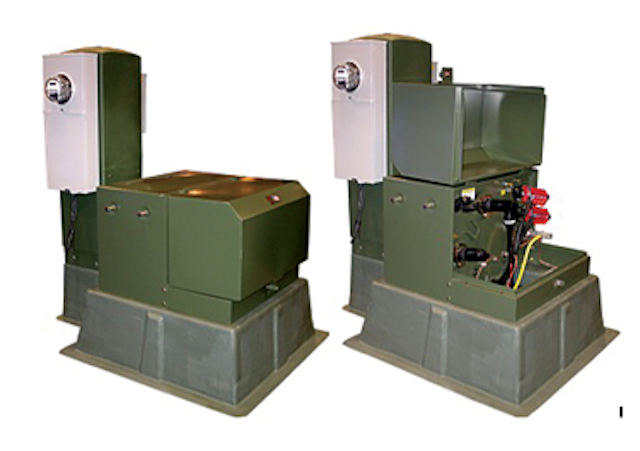 Customers can install up to three meter enclosures on Nordic's plastic meter pedestal. A large interior meter pedestal makes installing meters easy. The meter pedestal has penta-head locking and is pad-lockable.
Nordic Fiberglass
CIRCLE 141 ON READER SERVICE CARD
---
Brochure Outlines Solutions for Power Transmission and Distribution Industry
Thomas & Betts (T&B)'s brochure, "Electrical Solutions for Power Transmission and Distribution," outlines the company's product solutions for challenges typically encountered in the power transmission and distribution industry.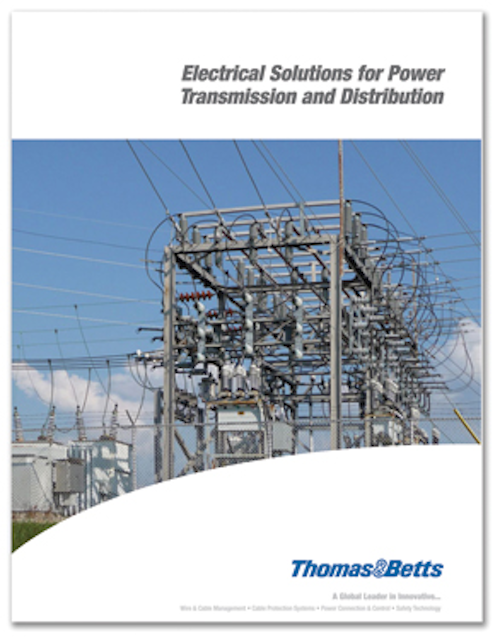 The brochure provides product groupings that respond to demands for product quality, efficiency and reliability; continuous operation and sustainability; grounding and bonding; and space savings. It also indicates which T&B product line is designed to address each of these issues, as well as the services and training T&B offers to support many of these lines.
Thomas & Betts
CIRCLE 142 ON READER SERVICE CARD