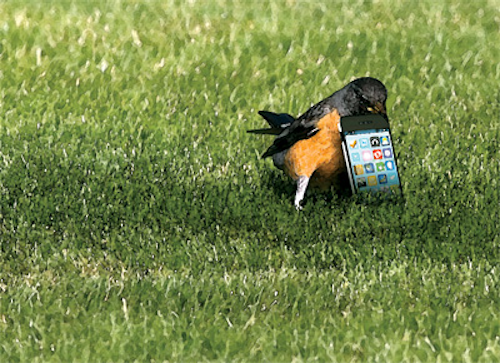 For Utilities, Mobile Early Adopters Realize Efficiency Gains in Field Workforce
By Jim Menton
Increasingly, utility companies are recognizing the benefits of mobile adoption. They understand the gains offered by mobility as well as the need to stay current with technological innovations. The advantages of adoption include increased worker productivity, improved customer support and faster recovery after critical events, such as weather-related power restorations. It's also clear that a variety of mobile trends, such as Bring Your Own Device (BYOD) and HTML5, have provided other diverse business sectors (healthcare, manufacturing, heavy industry, etc.) with de-facto mobile capabilities.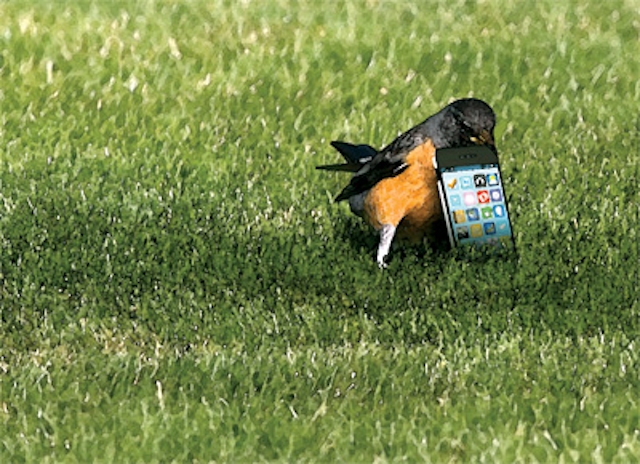 As utility companies look to further empower their field technicians and gain a competitive edge, they face a dilemma: Should they undergo an expensive mobile upgrade that preserves and incorporates the old functionality of legacy systems? Or invest in a completely new, wide-ranging mobility solution employing the latest advancements, such as a scalable, HTML5 platform?
Such questions further complicate the issues currently faced by utility IT departments. Some utility companies, for example, would prefer that their end-of-life, legacy applications be linked to a new mobile solution. Connecting a large number of pre-existing applications within a mobile infrastructure, however, presents IT with a substantial logistical hurdle. In addition, IT departments frequently encounter insufficient budgets for mobile-based software purchases, device procurement and infrastructure creation.
The difficulty in overcoming these obstacles results in many utility companies delaying critical implementation decisions or transitioning too slowly by choosing piecemeal adoption. As a consequence, issues such as inadequate regulatory compliance in emergency situations and lack of credible inspections management have resulted in hefty fines being levied against utility companies.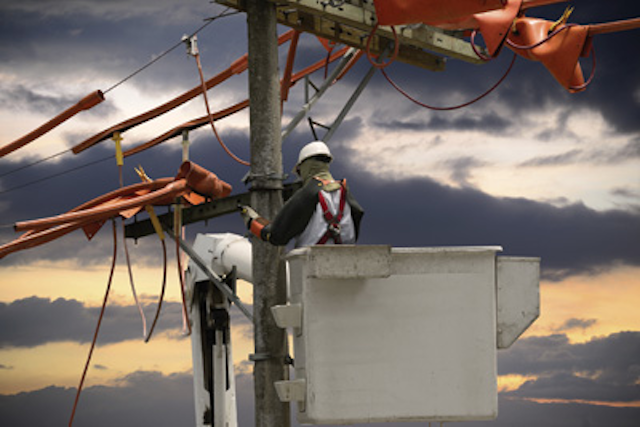 Ad-hoc systems are no longer sufficient when it comes to the increased magnitude of storm-related incidents and other power grid concerns. A number of utilities, however, are taking the initiative and becoming first movers in terms of mobile adoption. These companies recognize the important capabilities enabled by mobility, and they're relying on well-equipped mobile technicians to provide customer support and resolve critical problems.
They're ensuring their utility technicians are up-to-date with the most efficient mobile devices and applications to perform their field and service related tasks. A few of the improvements mobilization enables include: better workforce management, more efficient field operations, remote asset management, effective regulatory compliance, and expanded health and safety measures.
Effective mobility is critical to the future of these utility workers because it represents the next stage in the ongoing digital evolution impacting every aspect of our work and leisure life. For field technicians, easily available mobile apps can simplify a number of processes-from submitting timesheets to collaborating in real time or gaining visibility into remote field operations. Lacking mobile access, these workers generally encounter a variety of pain points. Such difficulties can extend to:
• Job scheduling and dispatch;
• Billing and estimates;
• Asset tracking, inspections and maintenance;
• Timesheets and payroll;
• Communication access; and
• Emergency response.
Increasingly, field technicians are moving away from the stationary, truck-mounted rugged devices based on a Microsoft Windows operating system to mobility solutions with diverse operating systems such as IOS or Android and other mobile app capabilities. Typically, a remote worker can now use a mobile device to file reports from the field or submit photos and other data instantly to the home server. Technicians can also perform remote metering and testing using apps through their hand-held devices. Such solutions also enable the monitoring of larger equipment responsible for cable pulling, pole auger, cranes and related tasks used in customer service and field utility installations.
Mobile capabilities can significantly improve a range of other field-based tasks. In addition to apps that automatically calculate and submit fieldwork hours to the back-office, mobile-based solutions can increase worker safety through access to a panic button app. When it comes to emergency situations in isolated locations, it's hard to underestimate the value of such mobile access. Supervisors in the field also gain real-time visibility into remote operations through apps that provide crew identification, location, logistics, status and potential issues.
For dispatchers and field coordinators, the ability to update long-cycle work is important-not to mention instant access to applications that simplifies formerly complex tasks, such as on-boarding mutual aid contractors during an emergency. Mobile capabilities such as these are helping transform the utility industry from its reliance on outmoded legacy solutions to employing versatile mobile platforms.
With such advancements, the mobile worker of the future can expect unfettered online collaborations, instant access to data and information, unparalleled safety features, and a range of new logistical and emergency response capabilities.
As increasing numbers of utilities invest in complex infrastructures that are interconnected and linked to mobile solutions, a transformation is taking place. It consists of a responsive, better prepared utility industry capable of meeting 21st century requirements for energy.
Utility executives and thought leaders are recognizing that need and grappling with a number of questions, such as: Are our current systems capable of handling and resolving extreme weather-related crises in a timely manner? How will improved organizational execution and follow-through offset CAPEX investments, essentially letting mobile adoption pay for itself? What are the consequences for field workers who lack a mobile option? Answering questions such as these will go far in helping maximize worker productivity and ensuring optimal utility asset performance.
---
About the author: James Menton is utilities industry principal at ClickSoftware. He can be reached at james.menton@clicksoftware.com.