New Lines
Expansion and Replacement of Existing Lines Will Continue Forever
Sep 18th, 2014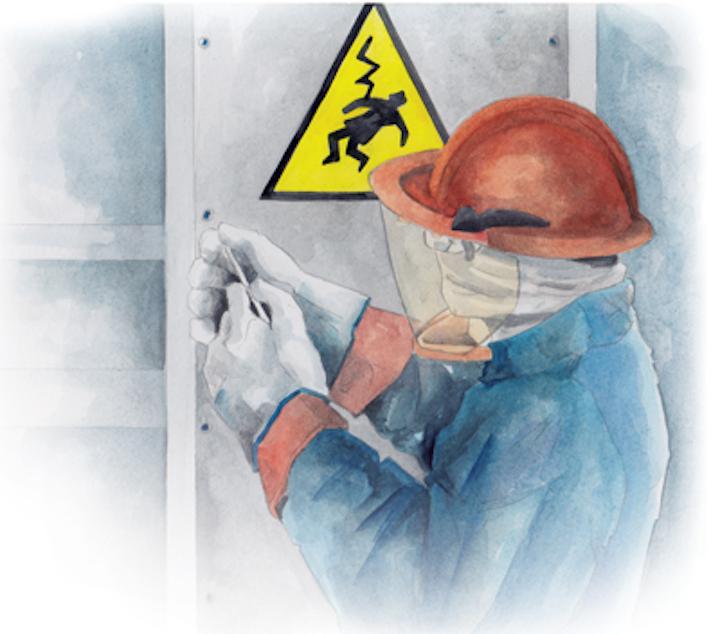 Expansion and Replacement of Existing Lines Will Continue Forever
by Paul Hull
We tend to think of line construction as something we do for new developments in the city, new housing estates, business parks or expansion for public services, and they are usually relatively short new lines. But, nationwide, the business of bringing power to everybody, commercial and residential, continues to change and improve. PPL Electric Utilities of Allentown, Pennsylvania, has sent in a proposal to build a transmission line from Western Pennsylvania into New Jersey, Maryland and New York, as well as parts of its home state, Pennsylvania. That's hardly a short line. It would be 500-kilowatt transmission line, 725 miles long, and it would cost in the range of $4 billion to $6 billion. The proposal from PPL is submitted to PJM Interconnection LLC, the regional transmission organization that regulates a part of the Eastern Interconnection electric transmission system in more than a dozen states: Maryland, New Jersey, West Virginia, North Carolina, Delaware, Illinois, Ohio, Indiana, Virginia, Pennsylvania, the District of Columbia, Kentucky, Michigan and Tennessee. PPL says such a new regional transmission line would make electric service more reliable, and it would improve the security of the electric grid while reducing the cost of electricity for consumers. It would also help replace electricity supplies that will be lost when existing power plants are closed. Of possible interest to consumers is that the proposed line would help prevent power outages during periods of unusually high demand-such as during this past winter's cold weather. PPL Electric Utilities may have partnerships with other companies to build and develop some or all of the project.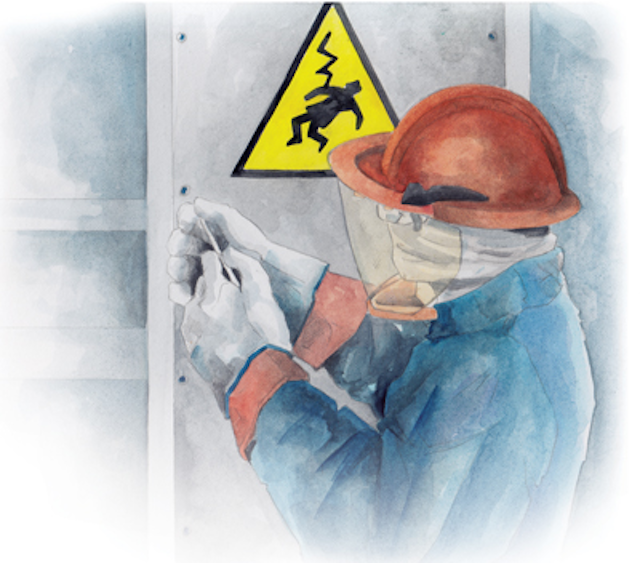 Partnerships and Teamwork
Utilities in power and telecommunications have always accepted that some of their work is better done by other companies. Tree control, for example, is often done by teams from contractors whose principal business is trimming trees and making them safe. Line construction, too, is often done by outside contractors, companies who have made it their business to address particular and specific tasks. When line construction becomes an underground project rather than its traditional overhead work, there are companies that specialize in that kind of work. Some of their projects will be for electricity but others can be for any type of system that must be distributed over a wide area, such as water and natural gas. Such a company is Utility Line Services (ULS); its driving attributes are safety and the timely completions of work for the clients. ULS has successful experience in residential, urban and cross-country underground construction and it can include work for regulator stations, trench facilities, river crossings, telecommunications, as well as distribution mains and services.
An interesting facet of ULS' services is their quality assurance control. It's something other contractors could investigate and follow. The quality assurance program was begun with PECO Energy Co. and has since expanded to allow clients to spend their strongest efforts on running their own operations rather than on watching sub-contractors. ULS provides documentation that describes all the quality checks completed during each phase of a project, making the use of the project owner's field inspectors less time-consuming and costly. This quality assurance program basically will assure all clients the work is done in a professional manner.
For another infrastructure project that has impressive attributes-the Thomson-Vogtle project in Georgia-most of the line construction will be done by a line construction contractor who will be selected by Georgia Power through a competitive bid process. This Thomson-Vogtle 500 kV transmission line will be built to support two new nuclear units proposed to help meet the needs of customers from 2016 and the years beyond. The line route is 55 miles long and begins at Plant Vogtle in Waynesboro, Georgia, in Burke County. The route will go through four counties (Burke, Jefferson, Warren and McDuffie); the transmission line must be in service by early 2016 to support the new Vogtle units 3 and 4.
Factors in Line Construction
An interesting aspect of the line construction planned in Georgia is the research that has gone into its approval. Many factors were considered by the location committee, which was comprised of employees with different expertise in Georgia Power. Some of the questions and considerations-and they could be appropriate for your plans for new line construction-included the following: What would be the potential impact on the communities involved? What are the current uses for the land where the proposed route will be located? What are the existing environmental conditions in the area involved? Are there existing corridors? Are current engineering costs and practices right for the construction, operation and maintenance of the transmission line? How much of the proposed route for the line is already used, and could be used for the future line?
Among factors in the planning for line construction, especially important for customers, are the costs. For the Thomson-Vogtle project in Georgia, area residents and other customers will not see any immediate increase in their electricity bills because the costs are a part of Georgia Power's normal capital improvement budget and will eventually be added into the overall rate base. Explaining the financial aspects of new line construction must be explained clearly and openly to all customers. In Georgia, the new project will not be included in the rate base until it goes into service. At that stage, rates will only change when the Georgia Public Service Commission approves a rate base case.
Above or Below?
In recent years, an increasing amount of infrastructure for telecommunications and power has gone underground, and it is important to determine where your lines should be. Whether underground lines are safer or less likely to be damaged than overhead lines is something that will always be argued-but that's not our concern here. As underground construction for lines becomes more popular, it's essential that we have crews and contractors who can perform the job well and safely. Experience counts significantly in this area. We don't just dig a trench and shove the lines down. There are many contractors nationwide who have success in underground work; it usually involves directional boring. An example of the efficiency of underground work would be a project in Arizona by Utility Construction Co. Inc., for FNF Construction Inc., for the Arizona Department of Transportation. The project involves installation of electrical conduit and duct banks for the new highway lighting, freeway management system, fiber optics and ramp metering. The work is done under US Hwy 60 and includes 197 individual bore shots, all crossing under the highway traffic. Some bore shots are 400 feet long. Utility Construction mainly serves Texas, Arizona, California and Nevada. There is probably one-or more than one-experienced contractor in your region that can cope with demands for underground work in line construction and related projects.
Contractors who perform line construction may step out of that tight arena to do other work and go other places. Most of these contractors-such as those who do tree trimming and similar maintenance for you-are local companies, but they help anywhere when needed. An example would be Grattan Line Construction Corp. in Billerica, Massachusetts. While much of their varied expert work is within reach of home, they have a good record in their ability to move swiftly to help provide reliable, electrical restoration services throughout the US and Canada. The company helped bring disaster relief after Katrina, Gustav and Ike, whose destruction was nowhere near the line construction company's home base, and assist with the aftermath of much-closer Sandy. Apart from overhead and underground utility line construction and maintenance, Grattan can provide emergency storm services, installation and removal of utility poles, wind farm construction and maintenance, fiber optic and communication cable installation and splicing, and several sports-related services-such as lighting, for example. The company has strict, thorough training for its employees in line construction and related work, with safety always the number one priority.
Line construction-and its maintenance-is an expert job, not just something to give to those guys who can do anything they say. The people who do it best have the right equipment and the right people. It's one of the tasks where outsourcing may be the wisest move. That does not mean utility employees cannot provide good line construction, but it does emphasize the aspect of safety in all our work and the speed with which it can be accomplished.