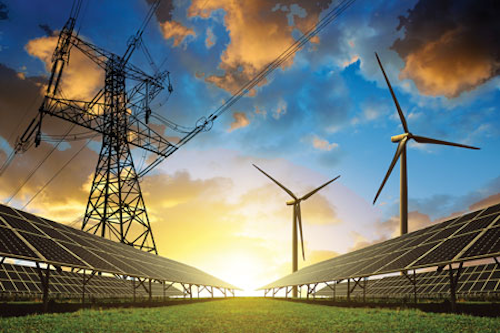 By Kevin Williams
The outlook for the utility-side-of-the-meter energy storage industry is bright. IHS Markit reports that the global pipeline for utility-side energy storage has doubled in the past years to 3.4 gigawatts. It also predicts strong growth for this market in the coming years. In addition, the Bloomberg New Energy Finances Outlook 2016 report indicates that the global energy storage market will be valued at $250 billion by 2040, with some 25 gigawatts in capacity installed by 2028. Clearly, there's a strong upside for utilities interested in investing in the growing energy storage market.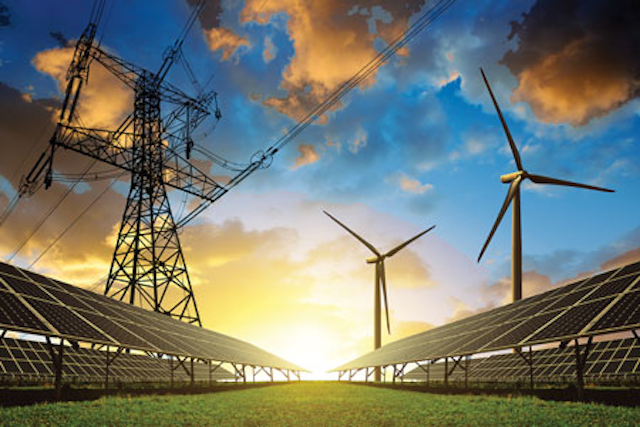 Energy Storage Offers Many Benefits to Utilities
Utilities are beginning to reap economic benefits by implementing energy storage systems. One of the main ways they're doing this is by providing opportunities for money savings to customers through peak demand shaving. Energy storage can be used to shift electricity demand from on-peak to off-peak periods, which alleviates peak demand charges - resulting in savings for customers while reducing strain on the grid. There are many other ways utilities can benefit from energy storage as well:
Intelligent energy storage and frequency regulation: When integrated with the Internet of Things (IoT), energy storage technology can communicate energy usage data at the grid's edge back to utilities. They can then use this information as part of their strategic planning through forecasting and load balancing. The data generated by IoT-enabled energy storage can even help utilities reduce the need to build peaker plants and substations by helping them streamline energy generation activities through frequency regulation.
Enhanced efficiency of renewables: Energy storage technology can increase the usefulness of intermittent renewable energy sources such as wind and solar power. That's because it enables the power they generate to be stored and used later when the wind isn't blowing or the sun isn't shining. This way, utilities can save money and reduce their carbon footprint by relying more heavily on renewable energy sources.
Increased grid resilience: Energy storage can provide a backup power system in the event of outages and other unforeseeable downtime on the grid. It can also quickly communicate outages to utilities when integrated with IoT technology so they can quickly be repaired. As a result, an outage could occur and be repaired without any disruption to power flow and customers wouldn't know anything happened.
These arguments aren't merely hypothetical. In fact, there are several examples of how utility companies are currently realizing the benefits of energy storage for their own operations:
American Electric Power has emerged as one of the first utilities to invest heavily in energy storage and has installed facilities in West Virginia and Texas. In addition, it has invested $5 million into Greensmith, an energy storage software company. Nearly two-third of Greensmith's customers are electric utilities, including Hawaiian Electric, San Diego Gas & Electric, and Sacramento Municipal Utiity District.
Pacific Gas & Electric partnered with an energy storage company to deliver grid services in California from distributed energy storage. Part of the program includes the installation of a 1MW/2MWh energy storage system at a university in California that could save some $800,000 in its lifetime. The university anticipates the energy storage system will improve its performance in the utility's demand response program.
Dale Withers, the university's facilities director, said, "While our main motivation for installing energy storage is saving money through peak demand shaving, we are pleased that energy storage is a way to enhance the reliability and performance of our power supply."
Consolidated Edison, New York City's electric utility, responded to a projected energy shortfall by creating an auction for demand response capacity and awarded contracts to several energy storage and efficiency startups. As a result, it reduced a potential $1.2 billion investment in building a new substation to a $200 million investment in energy storage technology.
Consumers Energy, a utility company in Michigan, has partnered with university researchers to determine how energy storage can be implemented throughout its territory and distribution system. Nancy Popa, Consumer Energy's executive director, said the purpose was to provide customers enhanced value by making the grid more responsive and interactive to changing loads while recording energy usage data at the same time.
Popa also said they're interested in the economic benefits that energy storage can provide, and that they'll use the data to improve power quality while potentially deferring system upgrades and outage mitigation.
Utility companies E.ON North America, Louisville Gas & Electric, and San Diego Gas & Electric all recently revealed energy storage projects. Some of the benefits they hope to realize include maintaining the reliability of their infrastructure while reducing costs for their customers.
Energy storage will continue to develop as a boon for utilities and energy consumers alike. Utilities can give themselves numerous strategic advantages by implementing energy storage technology to benefit their operations while saving their customers' money. In the end, everybody wins.
---
About the author: Kevin Williams is the CEO of WISE Distributed Energy, an Internet of Things (IoT) company with energy storage capabilities. He has been a principal in several start-ups and has consulted with business owners at many levels. For more information, visit http://www.willcoenergy.com.
More Utility Products Current Issue Articles
More Utility Products Archives Issue Articles