Secret to Unleashing an Unstoppable Improvement Culture
Why are some utilities able to do more with less - continually increasing efficiency and improving productivity - while others seem to struggle?
May 1st, 2017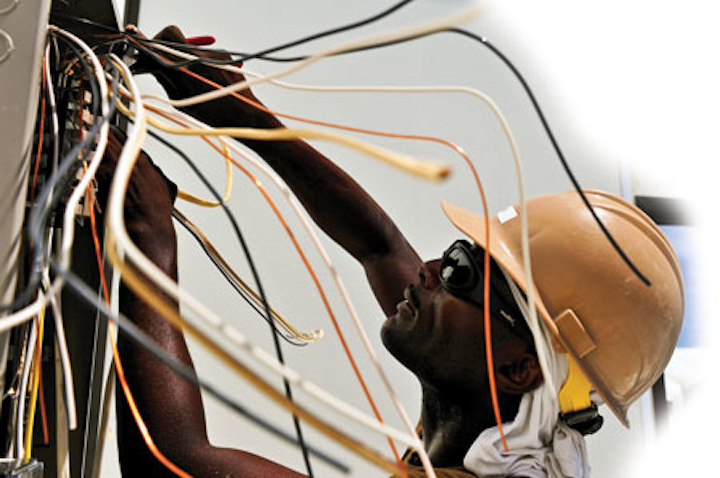 By Ivan Seselj
Why are some utilities able to do more with less - continually increasing efficiency and improving productivity - while others seem to struggle?
The reason often comes down to a laser focus on continuous improvement and a corporate culture that supports and encourages innovation. If staff are excited, empowered and motivated with a real desire to achieve, the sky's the limit.
Unfortunately, many utilities exhibit signs of a weak process culture - lack of staff engagement, little or no collaboration among employees, low morale and high rates of failure in process improvement and change initiatives.
This can become an ingrained problem. In utilities with a weak process culture, employees will push back on change. You'll hear comments such as "I've been doing this job for 20 years. I don't need to write it down." The general attitude toward process improvement and ownership will be one of inconvenience.
While every utility is different, the causes of a weak process culture are almost always the same:
Invisible leadership - Leadership teams believe there is benefit to be gained from investment in ongoing improvement, but are not visible in their support (or worse, verbalize support, but deep down are dismissive or consider process to merely be a compliance requirement).
Initiatives that disempower teams - When outside experts are brought on board to change things, the true process owners - the people on the ground - are ignored. This can diminish confidence to collaborate and hinder innovation.
Loss of momentum - Projects start with a big bang, but quickly revert to the old way of doing things, resulting in the loss of any progress made.
Unhelpful process documentation - Pages and pages of process documents that are complicated and indecipherable will undermine employee engagement and weaken discussions around process improvement.
Improvement in silent mode - If there is no acknowledgement of improvement efforts - no announcements, no KPIs, no measures, no inspiration to succeed or kudos for success - employees will cease to care.
The good news is that with the right foundations in place, a weak process culture can be fixed. To unleash an unstoppable improvement culture, start by demonstrating active leadership. Do whatever it takes to demonstrate to other members of the executive team that there is an issue that needs addressing. Make them sit up and take notice. Speak to them in their language, not just using numbers, but evidence. Win their hearts and then get them out among the staff, showing their support and celebrating successes. They need to be visibly committed. If they're not, employees can tell and will respond accordingly.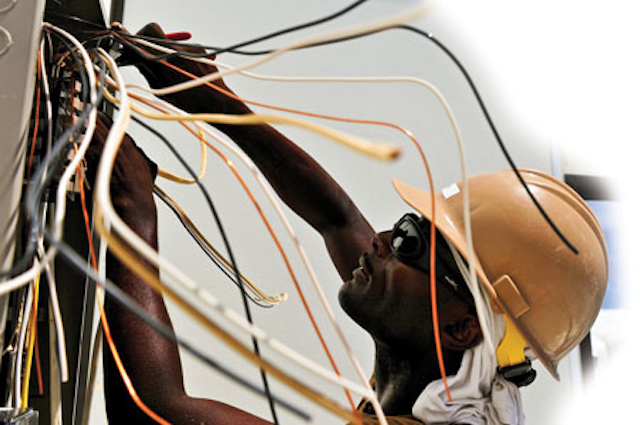 A clear way of demonstrating executive support for improvement is to appoint a chief process officer (CPO) and name process champions who can communicate that vision for improvement to the entire staff. Process champions can also set standards and expectations, and follow up to make sure opportunities for improvement actually happen.
It is also important to empower the real process owners - those responsible for the processes operating effectively. If owners can work in tandem with process experts - the staff actually working on the ground with the processes - it significantly improves the chances that processes will be kept up to date and that suggestions for improvements will actually be implemented.
To ensure process improvement remains a day-to-day priority, utilities need to set up a structure and a schedule for improving processes. Establish a process forum and give it a name that resonates with the people in your organization. Hold regular improvement workshops that enable employees to focus on problems, opportunities and customer satisfaction. Share ideas and get cross-fertilization happening across employee teams.
It's also important to introduce helpful process guidance. If your process documentation isn't easy to use, change it. It should help teams get things right, learn new processes, and provide consistency across the organization. Information that explains the process should be comprehensible (at least at a high level) in 10 seconds. It should also be easy to access - consider embedding links into the places and tools employees already use on a daily basis so the information is available where and when they need it.
Finally, sustain communication. Focus on communications that will support an improvement culture:
Celebrate successes - People like being praised and are often more productive when their successes are recognized.
Share information - Send out automatic notifications of process changes to all stakeholders.
Be interesting and interested - Make communications personal and have fun by fostering a spirit of competition or holding team-building exercises.
Use discussion threads and "like" buttons to make it easy for users to give feedback.
For years, the focus of process improvement efforts has been on tools and methodologies at the expense of harnessing the real engine of change - engaged employees who are driven to improve and succeed.
With the building blocks for a strong improvement culture in place, teams will feel more empowered to collaborate on improvement efforts. Engaged teams armed with the right attitude can take any tools and turn their efforts into real improvement for both your customers and your bottom line.
---
About the author: Ivan Seselj is CEO of Promapp Solutions, a provider of cloud-based process management (BPM) software for creating and storing business processes online. Seselj can be contacted at ivan.seselj@promapp.com or follow him at @Ivanseselj. Visit Promapp at www.promapp.com.
More Utility Products Current Issue Articles
More Utility Products Archives Issue Articles