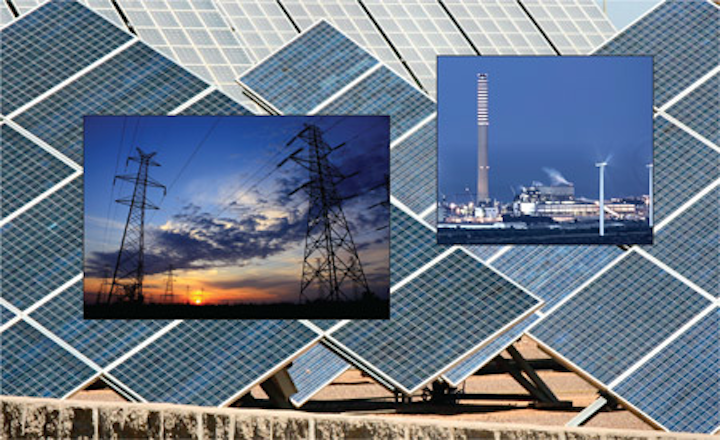 By Miguel Valdés Faura
As solar power, wind power and other new systems come on line in the energy generation and distribution sector, monitoring and predicting production and use across geographical regions is becoming more critical and needs to be flexible. Solar and wind contributions to the grid can be highly variable, depending on changing weather conditions, for example, affecting how much power is provided from its source in sunny southern California or windy Texas to users across multiple states.
Coreso (COoRdination of Electricity System Operators), located in Belgium, is facing these issues because it is responsible for maintaining optimal security of high-voltage electricity power supply across a wide geographical region by providing an overview of regional electricity flows.
Coreso's business is "moving fast," according to Erik Wolfs, information technology director for the agency. "We are now not in an evolution, but a revolution. The way people work with energy globally is changing rapidly. Our models needed to be adapted rapidly, too."
Coreso operator engineers continuously monitor data from multiple sources, produce calculations, and predict how the electrical power grid will look in a few hours, several days or a year. As in the U.S., the European grid is subject to fluctuations in production and usage because of factors such as heat and cold, transient weather conditions, time-of-day and day-of-the-week, geographical differences and more. Its reports are used by European Transmission System Operators (TSOs) to take critical decisions and actions. "High-quality grid information needs to be available 24/7 and accessible quickly," Wolfs said.
The Situation Before Digital Transformation
Coreso engineers originally used independently developed data models to perform expert analyses individually, with non-standard applications in spreadsheets and on multiple platforms.
The agency had no overall process to control and monitor the quality of the data used across processes, or the quality of the published results in non-standardized reporting.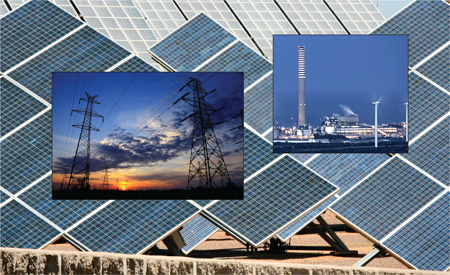 Each operator had their own methods for data gathering; making calculations and generating reports; and using different procedures, different models and custom-developed scripts and macros with spreadsheets. Creating reports required much manual work; correcting and re-running calculations to produce an updated report quickly to reflect changing conditions might take hours or days.
And because errors are normal in the course of doing business in electrical power flow - unanticipated weather or incidents can change predictions - being able to correct and re-run calculations and produce a fresh report quickly was an important issue.
Coreso called on the expertise of the information technology company Aprico Consultants to help it build a Business Process Management (BPM) application with data integration. Together they launched a project to automate manual processes on a Bonita BPM application platform. Oliver Coussaert, chief operating officer at Aprico Consultants, explained that the project's ultimate objective was to collect data more quickly and generate accurate reports faster by unifying data models, creating one reference for all data used across 20+ processes, and standardizing report generation.
How Digital Transformation Happens Affects User Adoption - and its Success
The operation engineers - as end users for the process applications developed on the platform - were clear that they did not want to lose the ability to manipulate data in the new applications, as they were accustomed to doing in their own manual processes.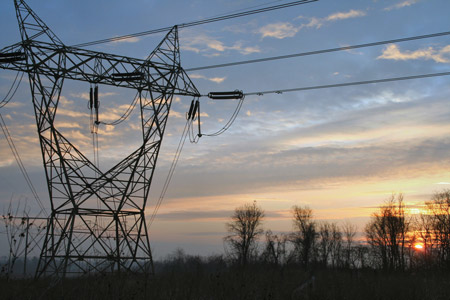 So, through each iteration of the agile development process, Coreso engineers were directly involved to see and give feedback on the applications. Their active participation was a key factor in quick user adoption of the final application.
What Changed
Today, Coreso engineers are able to collect data faster - in less than 20 minutes instead of two hours - with automated data-gathering and an industrialized decision process. As the overall time to execute its processes is reduced, operators are able to perform additional and more complex analyses. This allows the agency to provide more valuable services for its final TSO customers - offering more complex analyses using about 10 times more data. One report, for example, now contains a new critical sensitivity analysis.
And here lies the value of true digital transformation - not just moving from manual to automated or paper-based to paperless; Coreso found new ways to add value for its customers.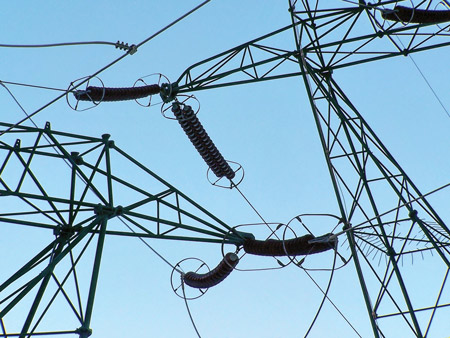 Operators now work with a reliable and documented solution - no more ad-hoc and undocumented Excel files. Organizing the work through a process introduces rigor in the execution of the different operations and helps guarantee good quality.
The experts did lose some of the flexibility of their individual, customized Excel solutions. But they clearly appreciate the advantages of the new system, with positive comments on the follow-up user evaluations.
In 2016, Coreso's project was selected to receive a 2016 Workflow Management Coalition (WfMC) Global Award for Excellence in Business Process Management for their digital transformation project with Bonita BPM. This award recognizes user organizations that have demonstrably excelled in implementing innovative business process solutions to meet strategic business objectives.
What can Others Take From Coreso's Experience With Digital Transformation?
Erik Wolfs and Oliver Coussaert say this digital transformation project highlighted some specific takeaways:
The exercise of mapping and analysis of existing processes is worthwhile because it can produce clarity that may not have existed in the "process jungle."
Integrate the functional and technical teams from the start. When the process owners and the application developers work together, the results are more likely to be satisfactory to both.
It is generally easier to bring a technical team to an understanding of the business needs and language (for example, BPMN modeling of business requirements) than it is to teach the functional/management team how to use the underlying development technology (for example, integration of the workflow with third party platforms, databases, etc).
Take advantage of low-code, accelerator technologies (workflow orchestration, tooling for third-party system integration, UI design tools for customizable user experience) so developers spend less time on development and more time understanding and tweaking to meet business (functional) needs.
Involve the end users in the development. They are losing their old system but will adopt the new one enthusiastically if they are part of creating it.
"During a user evaluation, our engineers were asked if they would want to go back to their original solutions - every one of them said 'no,'" Wolfs said.
---
Bonitasoft brings powerful and affordable digital-transformation technology to organizations and projects of all sizes. As chief executive officer and co-founder of Bonitasoft, Miguel Valdés Faura is recognized for his business process management expertise and his passion for building open-source community. Visit www.bonitasoft.com or contact him on Twitter at @MiguelValdes or by email at miguel.valdes@bonitasoft.com.
More Utility Products Current Issue Articles
More Utility Products Archives Issue Articles