New Products
View the newest products related to the Utility Industry.
Sep 1st, 2017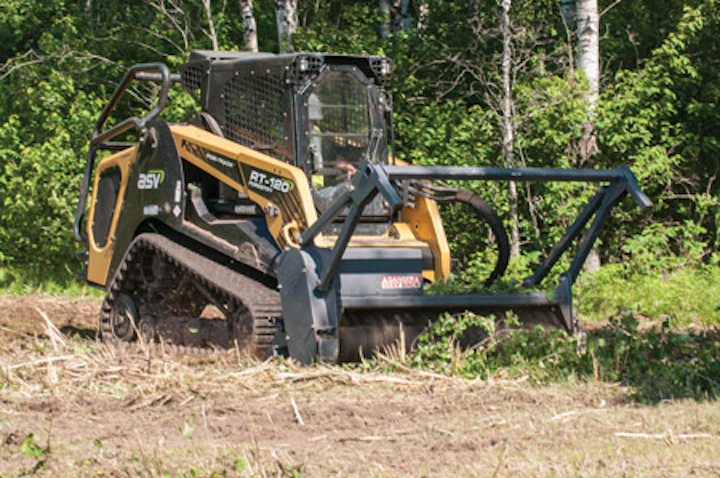 Forestry Compact Track Loader Offers Power, Durability
ASV LLC, a manufacturer of high-performance compact track loaders and skidsteers, offers the Posi-Track RT-120 Forestry, cited to be the largest and most powerful compact track loader in the industry. The large-frame RT-120 Forestry features more power and productivity with less ground disturbance than any other machine in its class, it's reported.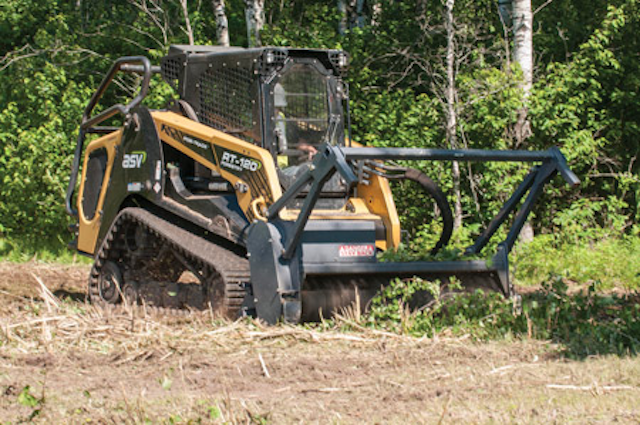 Maximum power and torque, along with high cooling capacity, make the RT-120F capable of using the largest attachments for long periods of time without bogging down or overheating. The machine makes mulching, brush cutting, and highway and utility work faster and easier. Like all ASV equipment, the RT-120F includes maximum efficiency hydraulics high-capacity cooling systems that allow for more work done in less time. In addition, the machine achieves versatility on all surfaces—from mud and brush to ice and snow—using ASV's patented Posi-Track undercarriage. It provides very good serviceability, ground clearance, ground pressure, traction and track life.
ASV LLC
---
PATRIOT IN-LINE PATMD-LW Newly Redesigned, Light Weight Series Tools
Utility tools: BURNDY, a manufacturer and provider of compression connector solutions to the industrial, energy, construction, telecommunications, petrochemical, data center and transportation industries, introduces the newly redesigned BURNDY PATRIOT IN-LINE series of tools to meet the growing market need for a smaller, lighter and more ergonomic IN-LINE tool platform.

The PATMD-LW series weighs 6.7 lbs. and is 18.70 in. in height. This represents a 14 percent reduction in weight and an 11 percent overall length reduction compared to the current PATMD series—offering ergonomics and comfort. Newly redesigned, robust jaws featuring proprietary locking tabs and a spring release pin simplify the jaw change out process—an added layer of safety, as the jaws stay retained in the tool when the release pin is activated. The crimp jaws accept standard BURNDY "W" and "X" style crimping dies.
Features include an enhanced safety trigger lock to avoid accidental actuation, perfect balance to reduce strain—preventing fatigue and injury—and now includes an integrated LED light to assist in dimly lit areas.
BURNDY LLC
---
Portable Generator Bluetooth-enabled
Utility supplies: Briggs & Stratton Corp. offers this Bluetooth-enabled portable generator available for purchase. The Briggs & Stratton 8,000 Watt Elite Series Portable Generator with StatStation Wireless featuring Bluetooth technology is listed on Amazon.com and HomeDepot.com. Bluetooth connectivity makes it easy and convenient for operators to monitor the generator from their home or office.
The integration of Bluetooth technology was the result of customer research that said consumers were frustrated by not knowing remaining fuel levels or the remaining capacity of a portable generator. StatStation Wireless featuring Bluetooth allows users to check the performance of the generator without having to brave the elements.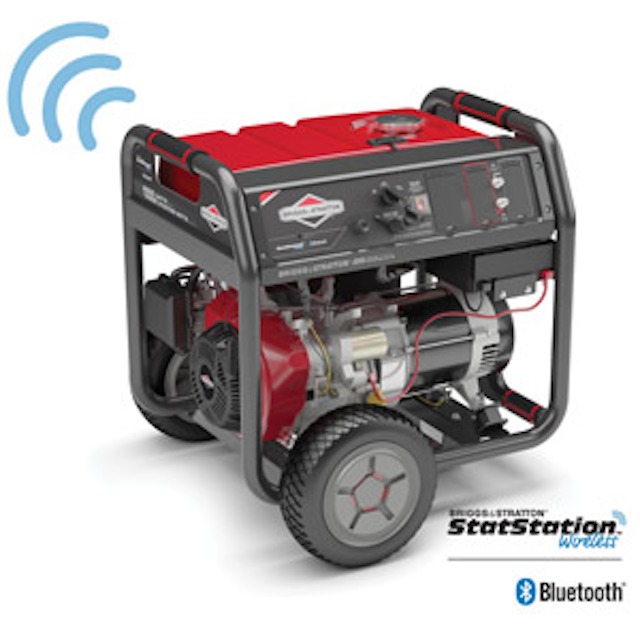 By connecting with the 8,000-watt generator through Bluetooth technology, the StatStation Wireless app provides operators visibility to:
Fuel gauge and run time left before needing to refuel
Percent of available watts being consumed
Maintenance reminders (spark plug, oil, air filter)
Total hours on generator (hour meter)
Dealer locator for servicing needs
Reference materials (Operator's Manual, Quick Start-Up / Shutdown Guide, FAQs, How-to-Videos)
The StatStation app is free and available for download in the Apple App Store and Google Play store. It is certified for use on iPhone 6 and above running at least iOS 9 or a Samsung Galaxy S6 or above running at least Android 6.0.1.
Briggs & Stratton Corp.
---
Single-application Remote Racking System for ABB Type ADVAC
CBS ArcSafe, a manufacturer of remote racking and switching solutions for low- and medium-voltage switchgear, offers its single-application remote racking system (RRS) for ABB Type ADVAC (CDL) vacuum circuit breakers. The lightweight, portable CBS ArcSafe RRS-3 ADVAC (CDL) allows technicians to remotely install and remove the circuit breaker from a safe distance of up to 300 ft. while remaining stationed outside the arc-flash boundary.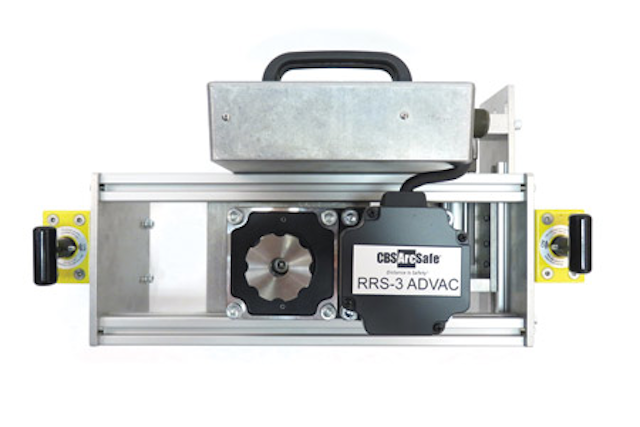 Because of CBS ArcSafe's magnetic latching system, installation and operation do not require any modifications to the existing electrical equipment. The RRS-3 ADVAC (CDL) is compatible with Type ADVAC vacuum circuit breakers with ratings of 1200–3000 A, 5–15 kV with closed-door applications with exterior interlock lever. Typical usage of the ADVAC breaker includes commercial, industrial and service entrance applications to protect and switch main, feeder and incoming lines. The RRS-3 ADVAC (CDL) is a cost-effective solution for keeping operators safe when compared to other arc-flash mitigation alternatives.
CBS ArcSafe
---
DYMO XTL Labeling Solution Fluke Network LinkWare Live
Utility tools: DYMO ID software, now with Fluke Networks integration, imports project data directly from Fluke's LinkWare Live cloud to provide a simplified solution for cable label creation. From DYMO ID, users can easily access LinkWare Live projects, import Cable ID data, and use built-in label application and pre-loaded templates to further simplify labeling tasks. Ideal for project managers, cable technicians and installers, LinkWare Live allows professionals to manage jobs and testers from any smart device over WiFi.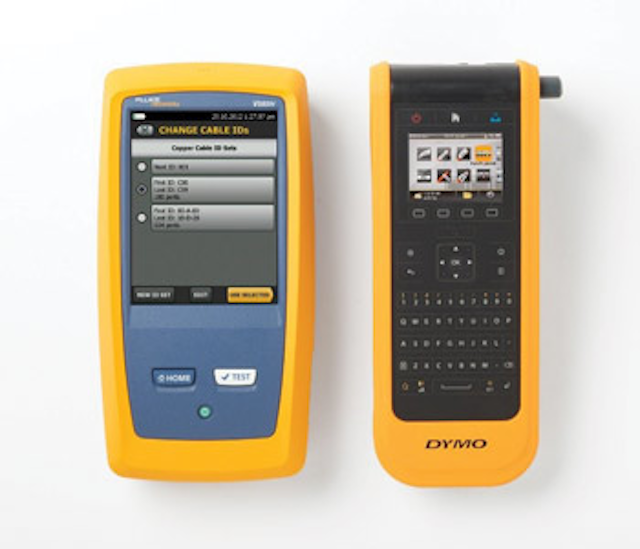 Key benefits of integration with DYMO ID:
Quickly connect to LinkWare Live to access and view the most recent project data;
Import data from a LinkWare Live account to eliminate manual entry, saving time and increasing productivity;
Use Cable ID data with built-in label application and time-saving templates for patch panels, wire/cable labels and more;
Life-like on-screen print preview shows how labels will look when applied to cables, panels and more; and
Print directly or transfer labels to an XTL label maker for editing and printing in the field.
DYMO
---
Form 9S Socket Revenue Meters Safety Products: Enclosure
Electro Industries/GaugeTech's (EIG's) pre-wired enclosure is for the Shark 270 and Nexus 1262/1272 Form 9S socket revenue meters. This enclosure can also be used by other Form 9S transformer-rated meters. It comes equipped with a 13 jaw Form 9S meter socket in a NEMA type 3R indoor/outdoor enclosure. The enclosure is 600 V rated and has a 10 pole FT switch terminal block and a lockable cover.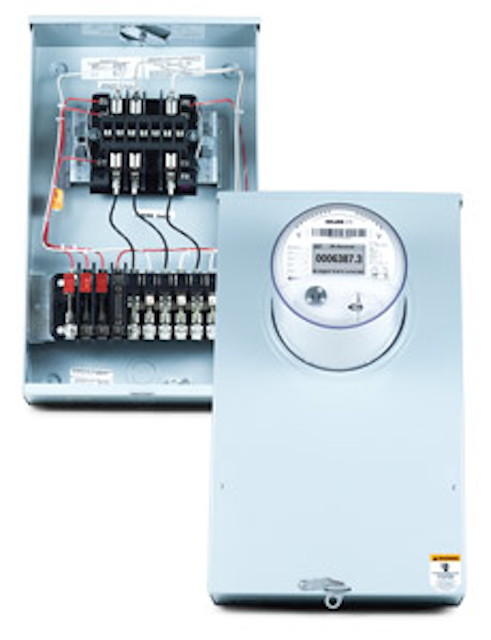 The enclosure is either for a retrofit or a new installation. All that is needed is to install the meter in the pre-wired enclosure, mount the enclosure where it is convenient, and connect the current transformers and voltage references.
Electro Industries/GaugeTech (EIG)
---
Leather Palm Work Gloves Panther Shine, Improve Worker Visibility in Low Light
Galeton, a supplier of work gloves and personal protective equipment, has expanded its line of Panther Select Leather Palm Gloves to include the #12359 Panther Shine Leather Palm Gloves with Reflective Safety Cuff.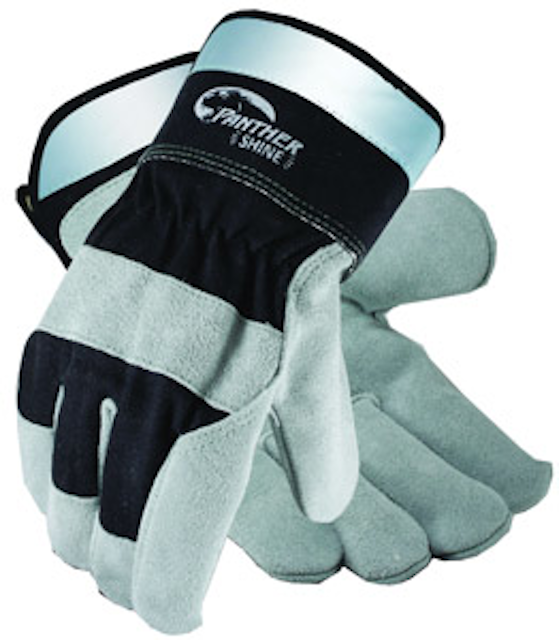 Constructed from durable select leather and heavy black canvas, Panther gloves are comfortable and attractive. In addition to a sturdy safety cuff with a reflective stripe, each glove is padded with soft absorbent palm lining to reduce chafing.
Galeton
---
Torque Gun- Precise, Safe Lithium Ion Battery-powered
Utility tools: HYTORC's LION-.25 is a lithium ion battery-powered torque gun. This addition to the company's bolting solutions is lightweight and portable, with no attachments to hoses, cords or compressors. And the technology is free of the loud noise and high vibrations that can lead to long-term health issues for users.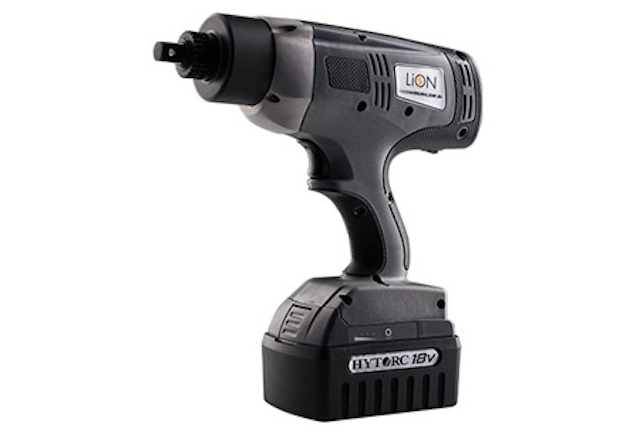 Also referred to as 'The LION Gun,' the tool is an affordable precision bolting system with built-in data recording. The user simply needs to set the desired torque output on the LION's display and pull the trigger to get fast, precise, repeatable torque without excessive noise or vibration. The rotation angle can also be programmed for simple torque and angle bolting. After tightening, the LION automatically releases for fast movement from nut to nut.
Once the bolting application is complete, the LION Gun can be connected to a PC or tablet to export the recorded data into an Excel-friendly format for reporting, storage or additional analysis. The 18-volt, 4.1 amphere hour torque gun is 7 lbs. (with battery) and designed for applications with bolts 3/8-in. to 3/4-in. in diameter and requiring 25-250 ft/lbs of torque.
HYTORC
---
Enhanced Insulation Tester Series Three-wire Connection
Test equipment: Megger has enhanced its series of insulation and continuity testers, making testing faster and more convenient, as well as minimizing the risk of accidental damage to equipment under test. Designed specifically for the telecommunications and cable testing markets, the MIT480/2 series features a three-wire connection for A, B and E (tip, ring and ground), eliminating the need to connect and disconnect leads to carry out the full range of testing on a cable pair.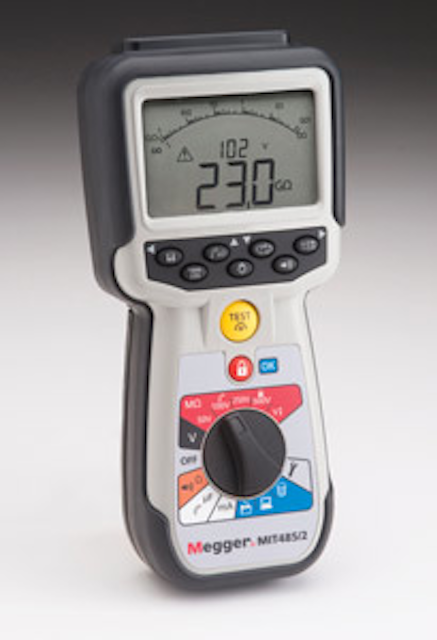 The series includes two models, the MIT481/2 and the MIT485/2, both with a safety rating of CAT IV 600 V. The MIT481/2 offers a choice of four fixed test voltages and result storage, while the MIT485/2 includes a variable test voltage feature, support for downloading of test results through Bluetooth wireless connection, and offers a feature for recharging batteries without removing them from the instrument. Both units are in compliance with IEC 61010.
Megger
---
M18 and M12 Vehicle Charger Utility Supplies: Charge While on the Go
As cordless technology continues to take over the jobsite, the demand for convenient charging solutions is increasing. Tradesman are often on the go throughout the day or working on jobsites without power—making mobile charging all the more appealing. Milwaukee Tool has a solution with the launch of the M18 & M12 Vehicle Charger.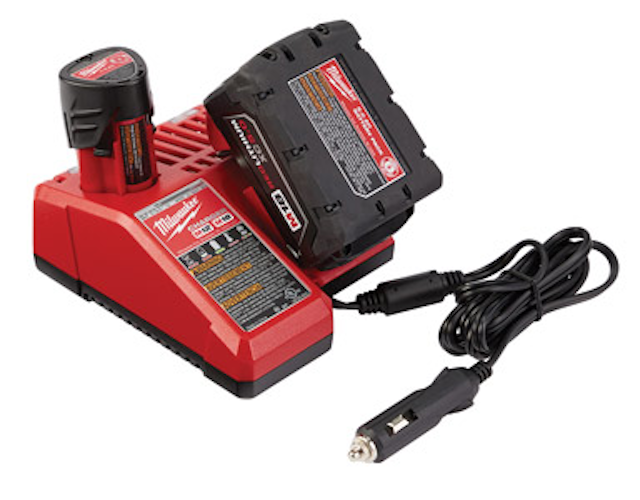 The charger plugs into 12V DC outlets and accepts all M18 and M12 battery packs, charging them sequentially.
With Milwaukee REDLINK Intelligence, this charger communicates directly with M18 and M12 battery packs to monitor cell voltage, temperature and charge status to optimize the performance and overall life of the packs. As an added level of communication, the charger has protective electronics that monitor the voltage of the user's car battery. The charger will automatically shut down to prevent excessive discharge if the vehicle battery voltage dips too low.
Milwaukee Tool
---
Hi-Vis Heavy-duty Utility Gloves Better Abrasion-resistance and Grip
Safety gloves: Ergodyne has added hi-vis color options to models in its ProFlex Trades Gloves Series. The 710 Hi-Vis Heavy-Duty Utility Gloves and the 812 Hi-Vis Utility Gloves are cited to provide the tried-and-true protection of the Trades Series while also improving a worker's visibility and conspicuity.
Besides boosting worker conspicuity, adding hi-vis to a hand protection program helps hand visibility and promotes a culture of hand safety awareness.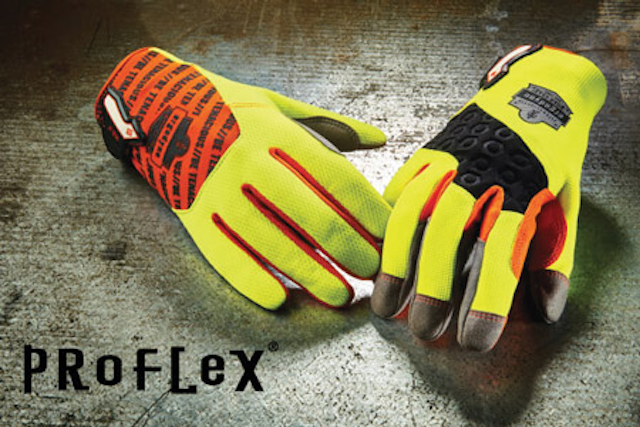 The 710 Hi-Vis Heavy-Duty Utility Gloves feature a neoprene knuckle pad, hi-vis hex stretch poly knit body with reflective accents, and hi-vis orange Tena-Grip in the palm, fingertips and thumb saddle for better abrasion-resistance and grip.
The 812 Hi-Vis Utility Gloves feature a durable synthetic leather palm, breathable hi-vis poly mesh, and a reinforced thumb saddle wear area.
Ergodyne
---
Protective Clothing FR Coverall With Chemical-splash Protection
Workrite Uniform Co., a flame-resistant (FR) clothing manufacturer, is releasing a new coverall that provides both FR properties and chemical-splash protection (CP). In addition to the new FR/CP coverall, the Workrite FR/CP line includes lab coat styles for both men and women. The first of their kind, these products combine the FR protection of Nomex IIIA fabric with Westex ShieldCXP, a proprietary chemical-splash protective technology. Each FR/CP item offers protection against thermal hazards such as arc flash and flash fire, while also repelling small amounts of hazardous liquid chemicals and resisting the penetration and wicking of inadvertent liquid chemical splash.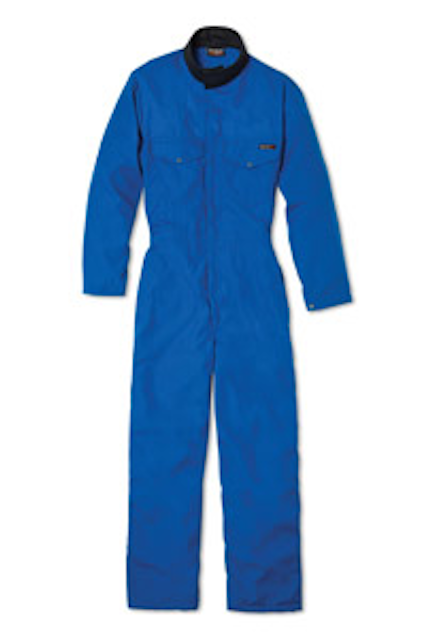 Workrite FR/CP products are for work environments where both thermal hazards and liquid chemicals—such as acids, bases, oxidizers, pharmaceuticals, agriculture products and fertilizers, cleaners, coatings and paints—are present. This includes the utilities industry, food processing, medical and research laboratories, machinery and transportation, and beyond.
Workrite Uniform Co.
---
Trenchless Equipment and More Construction Equipment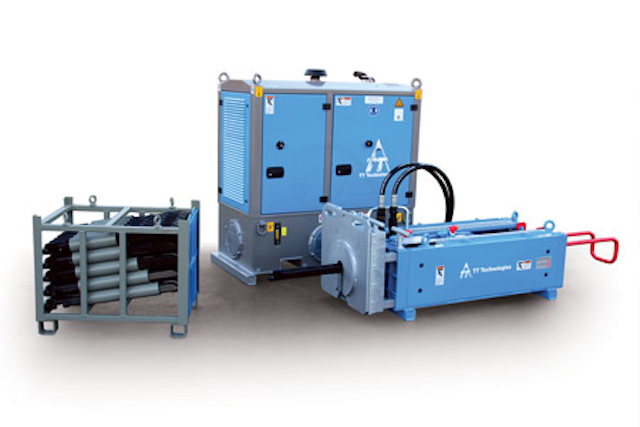 TT Technologies' full line of trenchless equipment, along with several new pieces of equipment aimed at the fiber optic cable installation market, are featured at ICUEE 2017. The company offers new fiber installation equipment along with Grundomat piercing tools, Grundoram pipe ramming tools, and Grundoburst and Grundocrack pipebursting tools. In addition, the Grundodrill 4X compact directional drill, along with the Grundopit pit-launched mini directional drill, will be on display.
TT Technologies
---
Reliaguard Wildlife Mitigation Products Cross Arm Guard is Newest Addition
Building on the success of their official launch at DistribuTECH 2016, Reliaguard's portfolio of wildlife mitigation products continues to expand. The Reliaguard product line is cited to stand out as a superior product coverage for all types of distribution equipment, including voltage regulators, transformer bushings, lightning arresters, fused disconnect switches, pin insulators, cable terminations and cable suspension clamps. The newest product addition to the Reliaguard line is the Cross Arm Guard.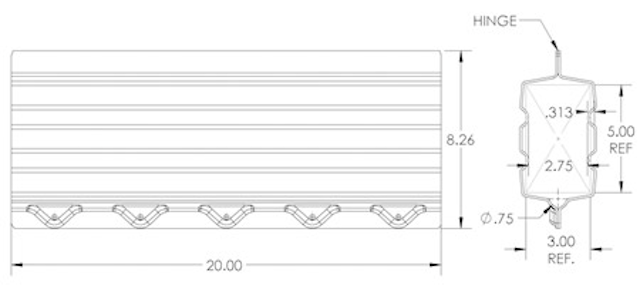 Reliaguard's Cross Arm Guard is specifically produced for 3 ft. x 5 ft. steel cross arms on poles. Phase to ground outages occur with equipment that is installed on these arms such as switches and cut outs. Squirrels or raccoons siting underneath these arms when they open create situations where outages may occur.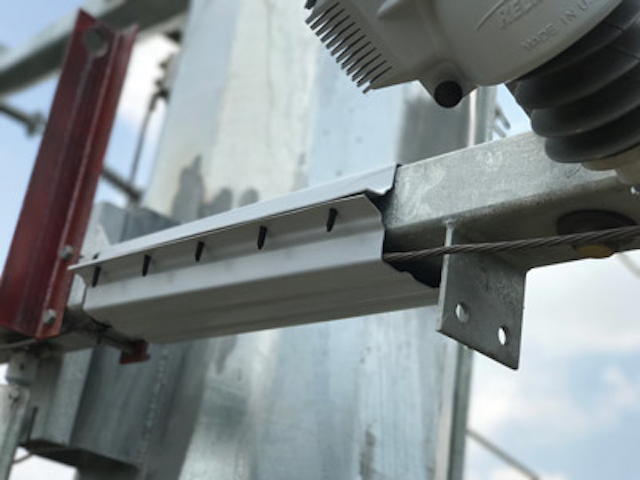 For more information on Reliaguard powerline parts, GreyEEL or The EEL Slider, please stop by the Reliaguard booth, #3162 at ICUEE, or visit the Reliaguard website at www.Reliaguard.com.
Reliaguard, a Subsidiary of Cantega Technologies Inc.
---
Heavy-duty Lighting Utility Vehicles: Visibility Systems
Truck-Lite Co. LLC, a provider of heavy-duty lighting and visibility systems, has added the 44 Series Stop/Turn/Tail & Back-up Combination Lamp to its 44 Series offerings. Performing the functions of two lamps in one unit, the 44 Series S/T/T & BU is available in flange or grommet mounts. The lamp also features a hardwired connector for tight-packaging applications, and three-position LED Fit 'N Forget AMP connectors that are compatible with existing connection points on the vehicle harness.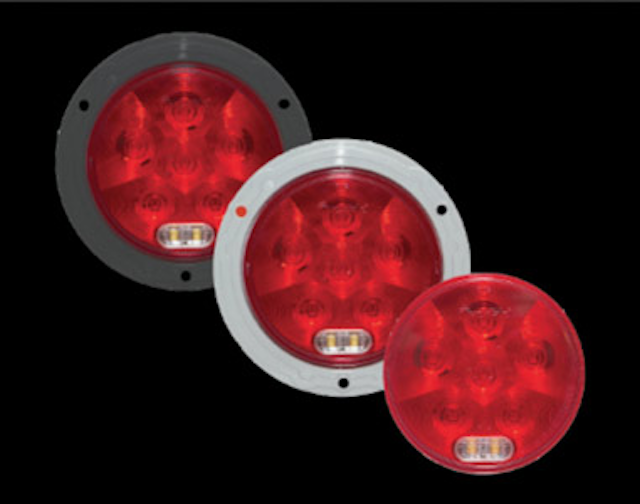 Truck-Lite's 4-in. combination lamp meets or exceeds all FMVSS 108 requirements when properly installed, even on vehicles over 80 in. wide. The stop function offers the same appearance and performance the market has come to appreciate, and its back-up feature provides a clear indication of the white reverse signal without impairing the effectiveness of the stop/turn/tail lamp when both are illuminated.
Truck-Lite Co. LLC
---
High Accuracy Positioning on Demand
Trimble TerraFlex software is an easy-to-use cloud-based solution for field data collection that enables technicians to capture standardized, consistent data on their Android device. Add Trimble Catalyst to TerraFlex field workflows to access high accuracy positions when and where needed, using only a lightweight antenna that plugs into an Android smartphone (select Android devices).
With Trimble Catalyst, the traditional hardware chip found in dedicated GNSS receivers has been replaced with an app that runs on an Android smartphone. Trimble Catalyst offers on-demand subscription plans that provide the accuracy to get the job done—all from your Android smart device.
Trimble
---
Safety Footwear Keeps You Comfortable in Every Situation
BOGS, the Portland-based footwear brand known for its patterns, comfort technology, and 100 percent satisfaction guarantee, reimagines winter with styles designed for doing. With new styles for men and women, features include some of the brand's core technologies—Max-Wick, Rebound cushioning, DuraFresh bio-technology, Neo-Tech waterproof insulation—for natural comfort under the foot and versatility in any environment.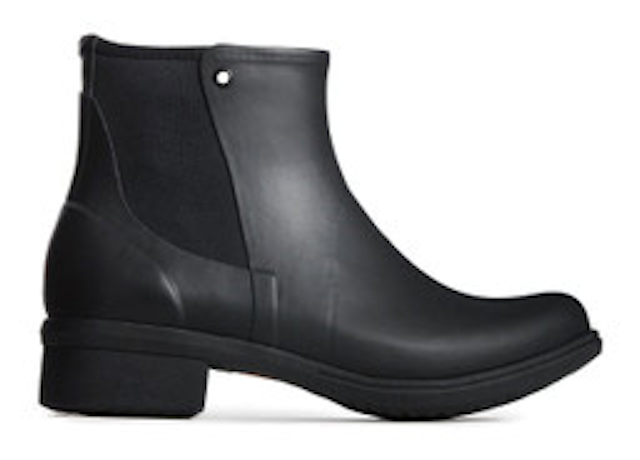 Further advancing the technology is the seamless construction that offers enhanced durability and boots that are 30 percent lighter than comparable styles.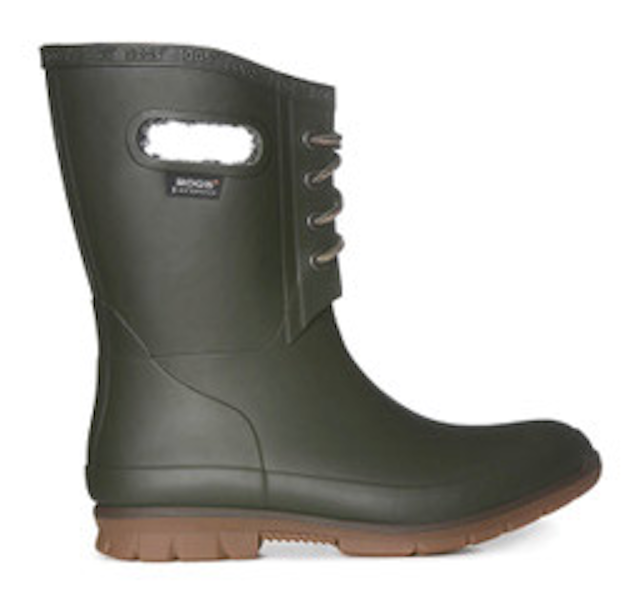 Each style is crafted with premium materials—from seam sealed, waterproof suede and full-grain leather, to boiled wool, to natural and vegan rubber—and every pattern is carefully chosen from original, hand-drawn prints. The brand's attention to detail is shown through small details, such as the BOGS handles and bootjack, that make BOGS easy to pull on or off and get the wearer outdoors.
BOGS
---
Service and Lube Trailer New Chassis, Expanded Storage, Fluid Options
Fleet maintenance: Thunder Creek Equipment has redesigned its Service and Lube Trailer (SLT) to include a new chassis and front-end design, expanded storage in the front and rear utility boxes, and a modular design that allows owners to add new features and components at any time after purchase.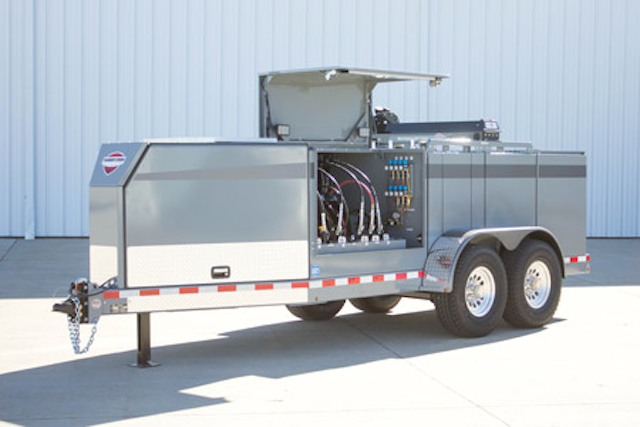 The SLT features a modular tank design that is capable of holding 440 gallons of fluid in up to eight tanks with combinations of 25, 55 and 110 gallons. This can include tanks for diesel fuel, oil delivery (engine or hydraulic), used oil reclamation, grease delivery, antifreeze, DEF and other fluids based on field maintenance needs.
The Thunder Creek SLT is cited to provide a significantly lower total cost of ownership compared to full-sized lube trucks with similar capacities and functions. Equipment managers have the flexibility to customize their trailer with up to eight fluids, plus separate solutions for DEF and grease in the expanded front and rear compartments.
Thunder Creek Equipment
---
Energy Storage System Advanced AC-coupled
Stored energy: Sunverge Energy, a provider of intelligent energy storage systems for residences and small businesses, offers availability of an AC-coupled model of its energy storage product. Offered to renewable energy installers and electric utility partners, this alternative method for connecting to rooftop solar systems is cited to provide superior backup power and easier installation than competing energy storage systems.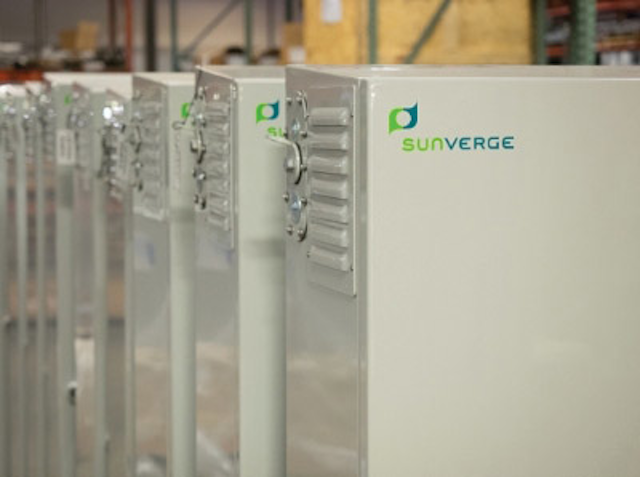 The AC-coupled version of the company's flagship Solar Integration System (SIS) offers the quality, reliability and safety of the original DC-coupled model, but with the flexibility of easy attachment to new or existing PV systems. Leaving the existing PV system and inverter in place, the Sunverge AC-coupled SIS provides both storage and control.
AC coupling allows DC power from rooftop PVs to flow first through a grid-tied inverter to critical AC loads that are always "on," powering them before delivering excess energy to charge the SIS storage unit. In the case of a grid outage, both the PV array and battery storage are available to power the critical loads directly.
Sunverge Energy
---
Hydro-excavator for Jobsites too Small for Typical Vacuum-excavation Rigs
Safety products: Ring-O-Matic's compact vacuum-excavator unit provides an economical, versatile hydro-excavator to use on jobsites too small for typical vac-ex rigs. The Ring-O-Matic FT150 with 150-gallon spoils tank mounts easily in the bed of a pickup or can be mounted to a skid-steer through an attachment plate for easy access even in the tight confines of many urban residential properties.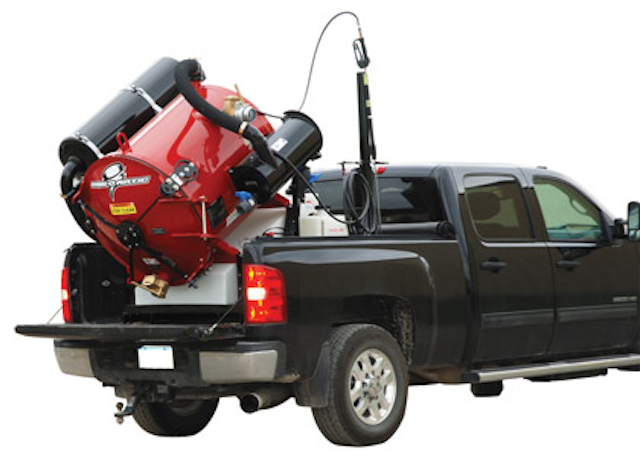 The FT150 completes a range of sizes available for applications in a wide array of restrictive environments, including those where larger rigs won't fit or are too confined to maneuver a larger rig once it's on location. The FT150 is also well suited to the entry-level contractor who needs versatile yet economical hydro-excavator dependability.
Ring-O-Matic
More Utility Products Current Issue Articles
More Utility Products Archives Issue Articles