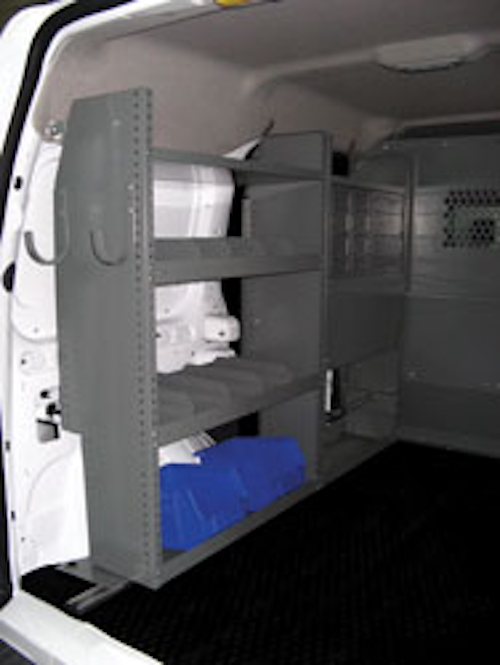 Telecommunications Upfit Package for the Transit Connect
Tool storage: Telecommunications professionals use equipment that is specific to the industry. You use everything from coaxial cable to phone line spools, to connectors and adapters. However, there's one piece of equipment that is potentially the most important of all: the work van. The work van is the piece of equipment responsible for getting you and your tools to and from a jobsite. It may act as an office on-the-go and even a drivable advertisement.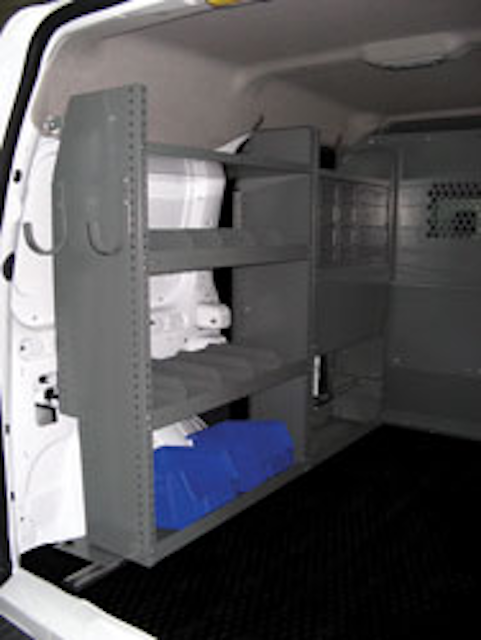 Adrian Steel offers van upfits designed specifically to meet the needs of telecommunications professionals. The Telecommunications Upfit Package for the Ford Transit Connect includes:
A steel partition to separate the cab from the cargo area,
Drawer units to store small parts and tools,
A shelf unit to organize equipment and keep it off the floor,
A cable reel holder that can neatly fit into the back of the van, and
Blue Bins that can easily be removed from the van and taken to a worksite.
Adrian Steel

---
Crawler Truck Introduced RCT110S
Utility vehicles: Don't tie up your prime mover for just one function. Rayco is introducing a new concept in crawler trucks with the launch of the RCT110S. This platform is designed to use the 100-hp, steel tracked Crawler Truck as a tow vehicle and carry payloads on a gooseneck trailer. The trailer can be fully customized to meet specific job requirements or to perform specialized tasks, allowing the RCT110S Crawler Truck to function as the prime mover for any number of different trailers. This concept lowers costs by keeping specialized equipment confined only to the trailer and allowing the RCT110S Crawler Truck to mate up to multiple trailers. The gooseneck trailer design allows for payloads up to 20,000 lbs. and the trailer length can be configured to the user's requirements.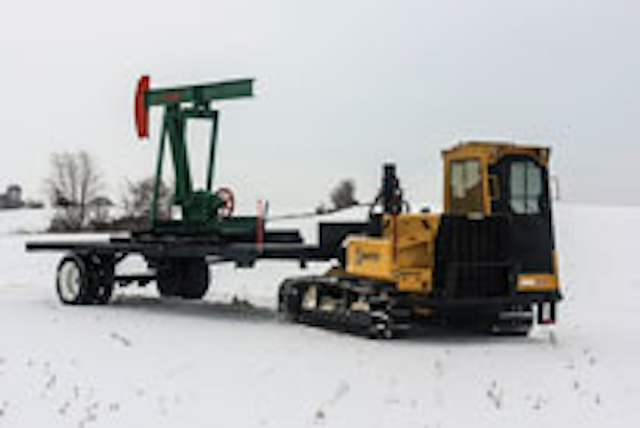 The RCT110S is powered by a 99.2-hp Kubota diesel engine and features a heavy-duty steel track undercarriage to maximize traction and durability. An enclosed cab with heat, A/C and suspension seat keep the operator safe and comfortable.
Rayco

---
Construction Equipment: Hydraulic Puller-Tensioner AFS404
The AFS404 hydraulic puller-tensioner from Condux Tesmec provides utilities and utility contractors the ability to improve productivity and efficiency while limiting downtime and improving jobsite safety. The unit offers 10,116 lbf of pulling force and is designed for stringing one rope up to 5/8 in. in diameter or one conductor up to 1 5/16 in. in diameter. The bull-wheel groves on the AFS404 are made from high-resistance interchangeable nylon sectors.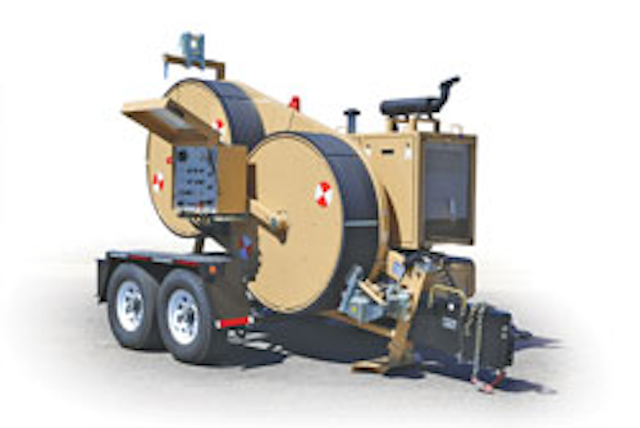 Condux Tesmec puller-tensioners are able to tension and pull at the same speed and force, and offer features such as negative self-acting hydraulic brakes, integrated hydraulic dynamometers, hydraulic cooling systems, advanced user controls and more.
A full line of productivity-enhancing conductor stringing tools and accessories is also available including anti-twist rope, conductor blocks, helicopter blocks, reel winders, reel stands and more.
Condux Tesmec

---
Magnetic M-1000 and M-7000 Shields Hide, Protect Lock Cylinders and Latches
Safety products: Capitol Industries Inc.'s Magnetic M-1000 and M-7000 shields hide and protect lock cylinders and latches behind a corrosion-resistant sliding plate made of anodized aluminum. The shield protects the lock against vandalism, bumping, picking, drilling, contamination, unauthorized key use and extreme weather. Products can be keyed alike or differently with more than 10,000 combinations and the possibility of on-site key duplication with proper tools and key code. Regular magnets will not open the device. Equipped with a patented, fully mechanical system, there is no need for wiring or batteries. Applications include remote facilities, after hours lock-out, basic access control, maintenance rooms, construction sites and harsh environments.
Capitol Industries Inc.
---
LineSmarts Smartphone and Tablet Android App Version 15 Released
Test products: LineSmarts is an Android smartphone and tablet app that performs a range of measurements and analyses on overhead lines. LineSmarts can be used to measure wire tensions and sags, span length, structure dimensions, equipment dimensions and pole lean. It can also use those measurements to automatically perform limit state design checks.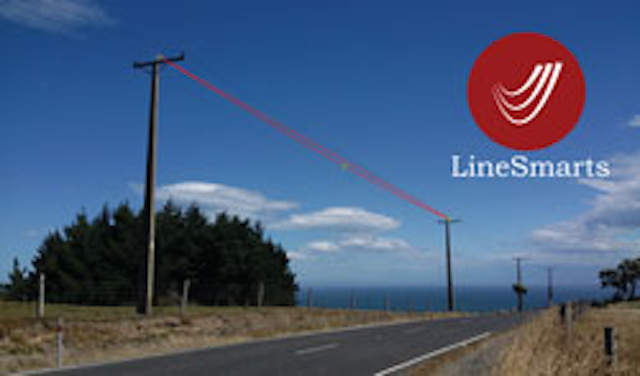 New to LineSmarts is the automated analysis and identification of conductor critical load cases. LineSmarts adds the ability to identify the most extreme loading scenario, and associated extreme value, for several parameters including mechanical utilisation, sag, wind blowout, horizontal tension and tensions at supports.
LineSmarts
---
High Voltage Digital Ammeter HVA-2000
Test equipment: HD Electric Co., a Textron Inc. company, introduces the newly updated HVA- 2000. Take ampere measurements on conductors up to 500 kV quickly and easily with the HVA High Voltage Digital Ammeter. The HVA-2000 takes true AC current measurements up to 2,000 amps, 25-500 Hz.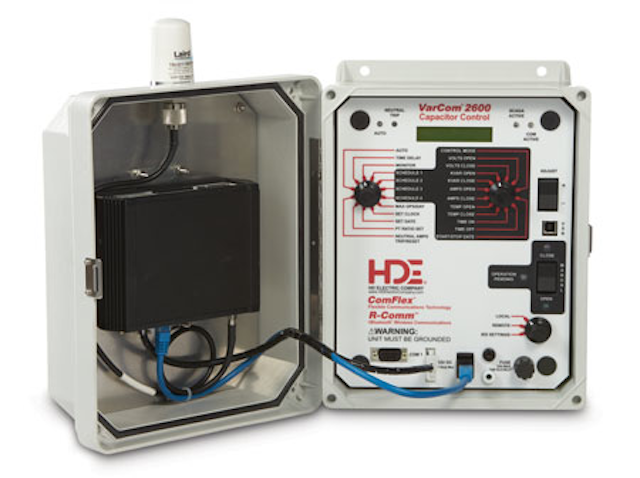 HVA-2000 High Voltage Ammeter:
Large, bright LED display that allows real time or peak current monitoring of current from the longest of telescoping hotsticks.
Two user selectable measurement modes-peak hold and real time tracking for versatility when taking measurements.
Storage of the last four readings-no need to bring the unit up to the conductor and then back down for each reading.
HD Electric Co.

---
Fiber Optic Reel Handling Accessories Make Cable Deployment Safe
Safety products: General Machine Products Company Inc. (GMP) offers three new reel handling accessories to its line of aerial and underground cable placement tools and equipment. These components-the Pole Mount Spindle, the Reel Buck and the Reel Caddy-are engineered to make fiber optic cable deployment safer and more productive. All the accessories feature durable steel construction for years of rugged use and a bright yellow powder-coat finish for safe visibility and protection against corrosion.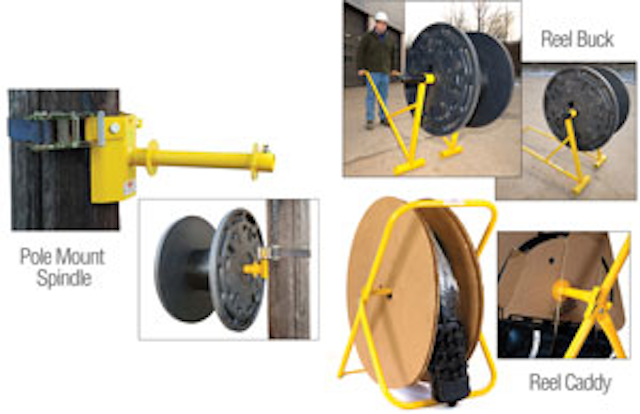 The Pole Mount Spindle, available in two sizes, features a tough ratchet binder that employs a 2-in. wide web that provides a secure, yet temporary, attachment to the pole. The unit is engineered to accommodate the specific requirements of FIOS/VATS cable reels.
The Reel Buck can support any utility reel up to 36 in. wide and up to 50 in. in diameter (larger sizes are available). This includes the Corning line of FlexNap cable drums. It can also handle a load capacity of up to 1,200 lbs.
The Reel Caddy can be used to support and dispense drop cable quickly and easily. The Reel Caddy is lightweight and folds flat for compact storage. It is fabricated from durable, painted steel tubing that will provide years of dependable service.
General Machine Products Company Inc. (GMP)

---
Rope-Safe Rope Grab Protects Workers at Height
Fall protection: Cited to be the first rope grab of its kind, Capital Safety's Rope-Safe Rope Grab is certified to multiple world standards to provide advanced protection to workers at height. The 7/16 in. - 1/2 in. kernmantle rope grab provides the versatility of easily switching between an automatic or towable manual rope grab.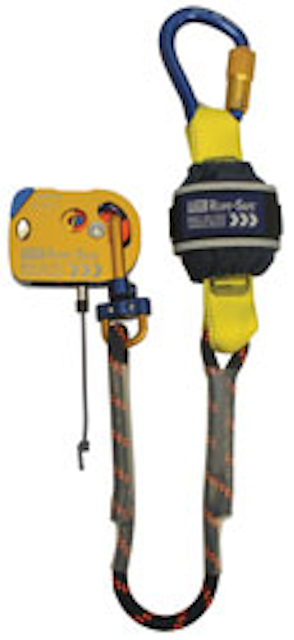 The patented inertia cam provides an anti-panic grip function engaging the device and arresting a fall even if the user grasps the rope grab in a way that interferes with the primary braking mechanism. Tested up to 440 lbs., far exceeding the requirements of ANSI and CSA, the Rope-Safe provides a device for fall protection, rope access and rescue.
Capital Safety

---
Compact Industrial Computer Delivers High Performance, Durability
Utility equipment: Schweitzer Engineering Laboratories Inc. (SEL) has announced the SEL-3360S Compact Industrial Computer. Designed for extreme environments and small spaces, the SEL-3360S features Intel Core i7 dual-core and quad-core processors. To ensure the highest reliability, SEL's newest industrial computer supports two solid-state 2.5-in. SATA drives and RAID configurations and uses single-level cell NAND flash. Up to 16 GB of error-correcting code RAM provides ample memory for demanding applications.
The SEL-3360S operates reliably in environments ranging from -40 F to +167 F with no fans or forced airflow. Built and tested to utility substation standards, the SEL-3360S will withstand up to 15 kV of electrostatic discharge, high electromagnetic interference and shock up to 15 g.
Out-of-band remote management features, such as Intel Active Management Technology (AMT), provide high serviceability to the SEL-3360S. Users can perform diagnostics, install software or operating systems, and even command a reboot remotely through a cryptographically secure interface. SEL's Backup and Recovery Tool (BaRT), system monitor (SysMon) and independent embedded controller (watchdog) maximize system availability by alerting users of potential issues and minimizing operational outages should a system failure occur.
Schweitzer Engineering Laboratories Inc. (SEL)

---
Kwik-Trim Mechanical Trimmer Features More Horsepower, Enhanced Stability
Vegetation management: Loftness Specialized Equipment's Kwik-Trim compact mechanical tree trimmer is for right of way maintenance work. Featuring an upgraded chassis and powertrain, the unit offers more horsepower, increased stability and easier maintenance than the previous model.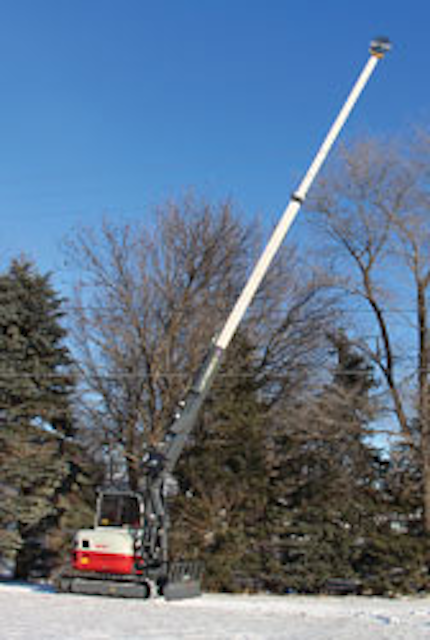 Equipped with a turbocharged 47.6-horsepower diesel engine, the Kwik-Trim meets tier 4 compliance without requiring diesel exhaust fluid (DEF). In addition to producing more power, the updated engine provides better fuel efficiency.
Compared with the previous Kwik-Trim model, the unit is some 800 lbs. heavier with an operating footprint that is 7 in. wider and 7 in. longer, helping maximize stability on difficult terrain. Despite the increases in size and weight, the unit is still compact enough to access tight jobsites and light enough to be towed behind a pickup.
Loftness Specialized Equipment

---
Flexible Ground Penetrating Radar System for Utility Location and More
Safety equipment: GSSI, a provider of ground penetrating radar (GPR) equipment, announces its UtilityScan GPR system. UtilityScan can locate a variety of metallic and non-metallic targets. With the UtilityScan, users can efficiently identify and mark the location and depth of subsurface utilities such as communication, gas and sewer lines, as well as perform a variety of tasks beyond utility location.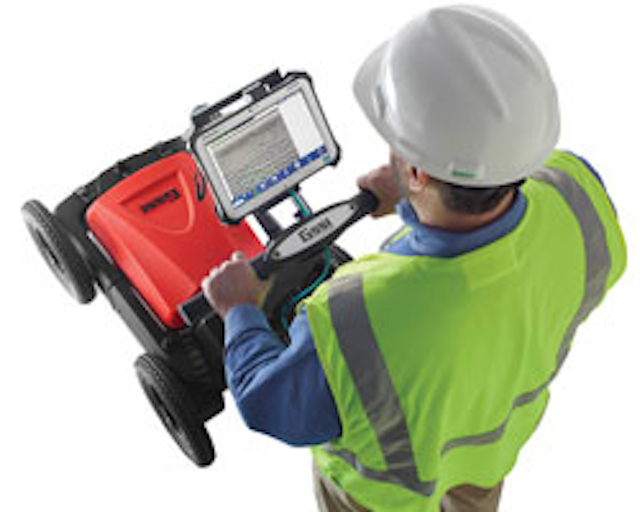 The UtilityScan line of GPR solutions is configurable to the needs of specific applications, such as utility detection, environmental remediation, road inspection, concrete scanning and more. With 10 different cart, antenna and control unit configurations, the UtilityScan can be tailored to meet a wide range of needs. All of the UtilityScan configurations deliver high-quality data and are rugged enough to withstand years of field usage.
GSSI
---
T-Boom Style Hydraulic Cranes
Utility equipment: Stellar Industries' line of hydraulic cranes, called the TC Series, offers a combination of compact European design with an American approach to sensible crane control. The TC Series is a tall mast telescopic crane commonly referred to as a "T-Boom" crane. This design offers compactness to take up minimal bed space, yet offers up to 18.6 ft. of hydraulic reach to maximize the load radius of the larger models.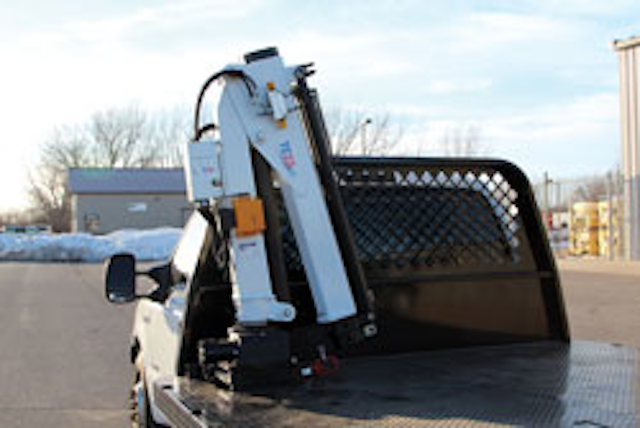 This style of crane has historically operated with a manual control valve, requiring the operator to be near or under a suspended load. Stellar has incorporated the use of its proprietary Stellar CDT crane control system that operates with a handheld proportional radio remote transmitter. This will allow the operator to better position themselves around the load and their work area. In addition to the remote operation, another feature is the operator feedback system.
Stellar Industries
---
Rugged Toughbook 31 Offers up to 18 Hours Battery Life
Handheld computer: Panasonic offers updates to the Toughbook 31, its bestselling fully rugged laptop. The updated Toughbook 31 offers up to 18 hours of standard battery life-27 hours with an optional second battery-as well as improved connectivity and significant performance boosts over the previous model.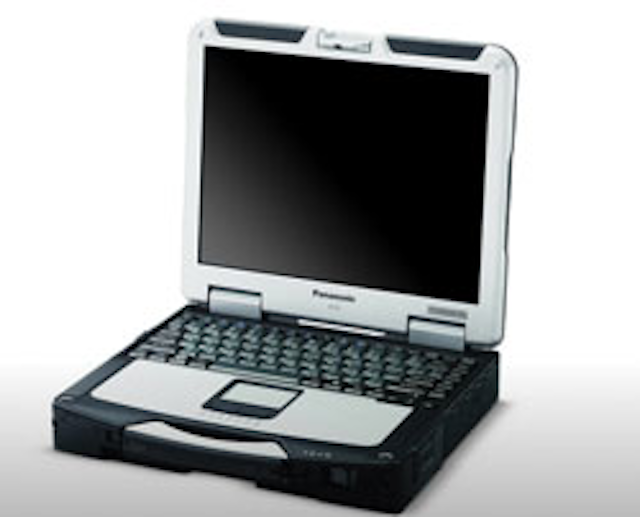 With its fully sealed design that delivers durability to meet MIL-STD-810G and IP65 specifications, including a six-foot drop rating, the Toughbook 31 is for utility workers, emergency service professionals and others who need to stay connected and productive even in the most extreme environments.
Powered by the Intel Core i5-5300U vPro processor (3 MB cache, 2.3 GHz up to 2.9 GHz with Intel Turbo Boost Technology), the Toughbook 31 delivers desktop-class performance with high reliability. Other improvements include enhanced graphics with the Intel HD 5500 integrated graphics processor-important for geographic information system (GIS) and military logistics applications.
Panasonic

---
Handheld Time Domain Reflectometer Locates Faults on Mixed Paired Metallic Cables
Cable testing equipment: Megger's handheld time domain reflectometer (TDR) locates faults on mixed paired metallic cables. The CFL535G can test the capabilities of connections and locate faults for up to 12 miles. This high resolution, compact TDR features dual channel capability and dual aspect display. The CFL535G allows technicians to compare cable pairs to each other and determine if one is faulty, based on differences shown on the TDR.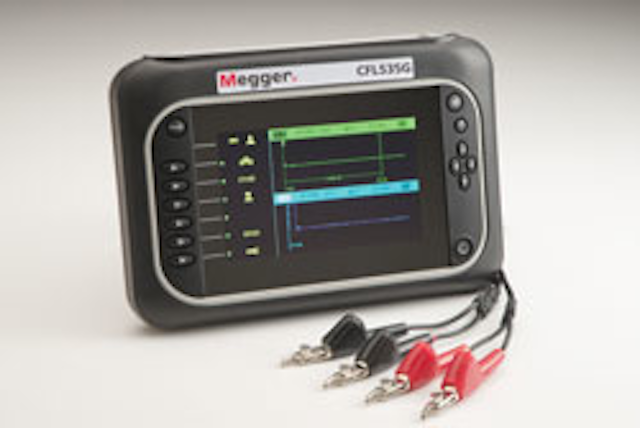 For use by telecommunications technicians, electrical service contractors as well as cable television companies on all metallic pairs including twisted pair copper, concentric or coax cables, this handheld unit is used during cable installations. The CFL535G establishes a benchmark for future comparison, measures cable length, locates and evaluates splices and joints, and detects cable taps.
The cost-effective CFL535G features an ultra-fast 2 ns pulse width that nearly eliminates dead zones and provides a real time trace for tested cables, giving quick and accurate results. It also offers two inputs that enable simultaneous measurements of two different cables.
An auto set-up mode for instant use is incorporated into the TDR. This feature helps determine the impedance of the cable under test, sets the instrument accordingly, and selects the optimum gain and pulse width chosen by the operator.
Megger

---