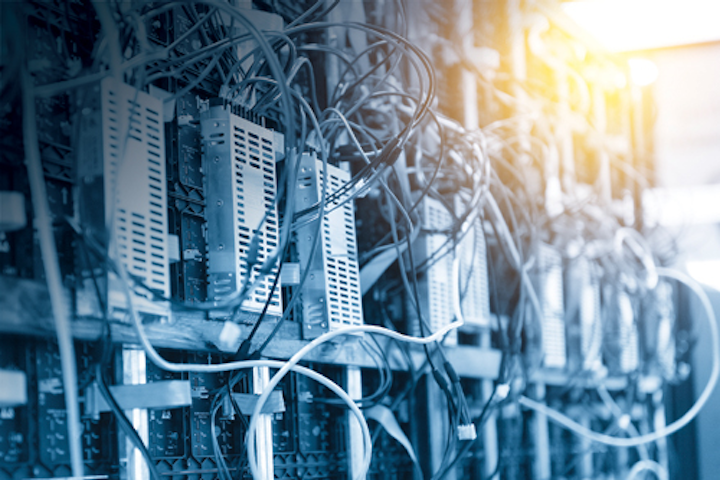 By Brian Shuman
Today, industrial Ethernet is the principal network infrastructure choice for mission-critical operations. According to the annual study by HMS Industrial Networks, newly installed industrial Ethernet nodes now outnumber fieldbus nodes installed in factory automation applications, and this trend is predicted to continue across the industry. Built on the same standards-based networking platform as enterprise Ethernet, which has long reigned as the universal network solution, industrial Ethernet connects the office with the plant floor through a single platform.
It is critical to note that while the base technology is the same, there is a difference between the design and durability of enterprise and industrial Ethernet components. Enterprise-grade network products are not appropriate for use in industrial networks. Products designed for use in a simple, clean and stable office setting will not be able to withstand the harsh, extreme and relentless conditions found in an industrial setting. Industrial-grade solutions are built with these extremes in mind and feature unique protections to enable long-standing, reliable operation, no matter the environment.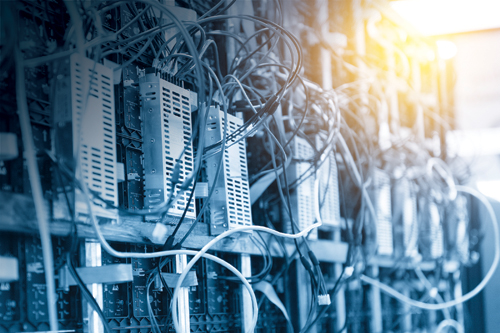 Newly installed industrial Ethernet nodes now outnumber fieldbus nodes installed in factory automation applications.
Assessing the Impact: The Real Costs of Network Failure
Maximum productivity with minimal downtime is a key goal, and 24/7 network performance and reliability are critical to achieving that goal. No matter what the industry, if a switch, connector or cabling system fails, the cost of replacement parts and repair represents only a tiny fraction of the overall costs associated with production downtime.
That is why investing in a high-quality, rugged Ethernet infrastructure designed specifically for use in harsh environments is the obvious business choice for today's utilities — one that can provide tremendous peace-of-mind to network engineers and administrators and the operations they serve.
Identifying a Solution: Key Considerations
It is critical to ensure that infrastructure components are designed to withstand the operational and environmental stressors to which they are subjected. For each category, multiple factors need to be considered to ensure optimal performance, ease of maintenance, and long-term reliability of the mission-critical network. These are some things to consider when selecting components for your industrial network.
Comparing Commercial vs. Industrial-Grade Components
Cables and connectors are integral to utility network instrumentation and control systems, which places them in harsh and potentially hazardous situations. Even the best Commercial-Off-The-Shelf (COTS) Ethernet systems are not made to handle these conditions over time.
Consider the harmful effects these common environmental conditions can have on network components:
• Temperature Extremes: Extreme cold can make COTS cables stiff and brittle, while elevated temperatures can degrade the plastic used in the construction of the cables and cause an increase in attenuation. Industrial-grade cables can operate in a far wider temperature range (-40°C to +85°C) than COTS cables (-20°C to +60°C).
• Chemical Exposure: Oils, solvents, chemicals and cleaning solutions can soak into COTS cables, especially under the stress of heat, causing the cable jacket to swell and lose mechanical strength.
• UV Radiation: Exposure to sunlight can cause COTS cable jackets to decompose at an accelerated rate, compromising mechanical strength and electrical performance.
• Physical Hazards: Industrial settings present many mechanical risks, especially for machine automation cables and connectors. Excessive machine movement or vibration can result in cables being pulled or stretched with excessive force, which can degrade electrical performance and increase susceptibility to ambient electromagnetic interference (EMI) or radio-frequency interference (RFI).
Only hardened, industrial-grade components are robust enough to withstand the environmental challenges present in every day industrial settings.
Industrial Ethernet: Fiber or Copper?
Fiber optic Ethernet cables represent the ultimate in future-proofing and are available for indoor or outdoor use, including burying underground. Copper Ethernet cables are the more traditional option in industrial installations and are available for Cat 5e, Cat 6 or Cat 6a applications. The following are some criteria to bear in mind when selecting either type.
Fiber cable considerations:
• To handle Gigabit Ethernet light sources and any expanded bandwidth requirements, some cables use a laser-optimized fiber.
• For moisture protection, a water-blocking agent should be included in the cable's construction.
• In particularly harsh environments, a chlorinated polyethylene (CPE) outer jacket will provide additional protection against chemicals or abrasion. An armor tape or aluminum/steel armoring may also be appropriate for extreme environments, including some burial situations.
• Ratings include:
º UL Type: Optical fiber, nonconductive riser (OFNR)
º C(UL) Type: OFN FT4
º IEEE 1202-2012 Flame Test
Copper cable considerations:
• Cat 5e cables are still widely used today, however new installations favor the use of Cat 6 cables to meet Gigabit speeds and increased bandwidth. Cat 6a cables are also an option for extreme future-proofing.
• Cat 5e, Cat 6 and Cat 6a twisted pair cables are available using any number of conductor types, insulations, shielding and jackets.
• Armoring is also available for extremely harsh environments.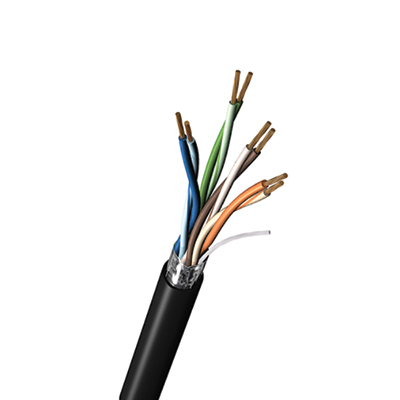 Cat 5e, 6 and 6a twisted pair cables are available with any number of conductor types, insulations, shielding and jackets.
Additional Selection Criteria to Consider:
• Unshielded or shielded? Unshielded products can be used in most environments, while shielded products are recommended for environments with high noise.
• Shields: Typically, a foil is used to protect the integrity of the signal and to screen out any undesirable interference or noise. However, to provide extra durability and noise protection, a foil/braid combination can be used.
• Solid or stranded conductors? Solid conductors are appropriate for most installations, while stranded conductors provide extra flexibility for better handling in small spaces. For robotic/continuous flex applications, use of a cable with a highly stranded conductor is recommended.
• Pair conformity/centricity: Bonded-pair cables provide resistance to the rigors of installation by utilizing a manufacturing technique that affixes the insulation of the cable pairs along their longitudinal axes so no gaps can develop between the conductor pairs. A nonbonded-pair cable construction can be susceptible to pair-gapping during installation (resulting in impedance mismatches).
• Insulation: Most industrial-grade Ethernet cables utilize a polyolefin insulation. For extreme temperatures, however, a fluorinated ethylene propylene (FEP) insulation and jacket is recommended.
• Jackets: Oil- and sunlight-resistant cables typically have a polyvinyl chloride (PVC) jacket. If the cables are exposed to moisture, a water-blocking agent should be part of the cable's construction, as well as inner and outer polyethylene (PE) jackets if the cable is buried. Gas-resistance calls for an FEP-jacketed cable, while low smoke zero halogen (LSZH) jackets are available for environments where smoke/flames are a risk, in order to avoid smoke toxicity for safety reasons. For extreme temperature environments, the cables should feature an FEP jacket (for an extended operating temperature of -70˚C to +150˚C). And, for continuous flexing or robotic applications, which could include the complication of welding spatter, cables with thermoplastic elastomer (TPE) inner and outer jackets are recommended.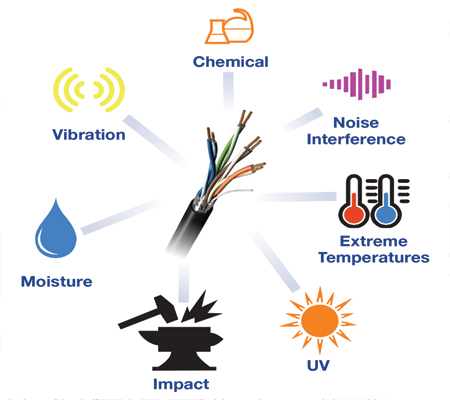 It is critical to ensure that infrastructure components are designed to withstand the operational and environmental stressors to which they are subjected.
Conclusion
Most industrial organizations invest significantly to protect the safety and security of their production processes and to provide workers with safety and protective gear where needed. Doesn't it make good business sense to invest wisely to preserve, protect and defend the network infrastructure that supports all of the facility's mission-critical information, automation and control functions?
The most effective way to ensure long-term network performance and reliability is to infuse an industrial Ethernet infrastructure with networking components designed and rated specifically for use in harsh and demanding environments. Industrial-grade products are far more ruggedly engineered and constructed to withstand the severe environmental and physical stressors to which they are subjected every day. Keep this in mind when designing your industrial networks. UP
the Author
Brian Shuman is a senior product engineering project manager with Belden. You can learn more about industrial grade network components on Belden's Industrial Ethernet blog at belden.com/resources.