Overhead & Underground
Aug 14th, 2013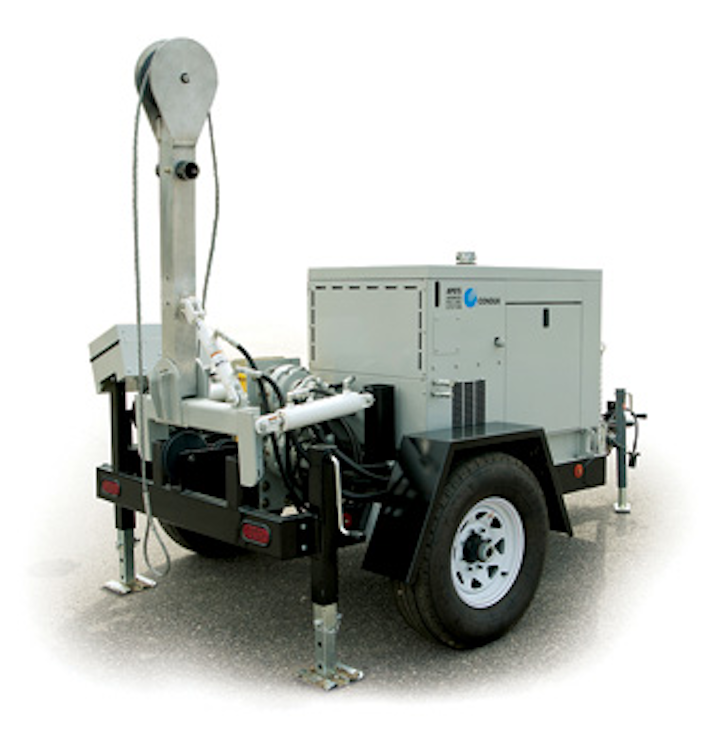 New APS75 Hydraulic Underground Cable Puller
Condux International recently unveiled the APS75 Hydraulic Underground Cable Puller. The APS75 provides up to 7,500 lbs. of continuous pulling power to tackle a comprehensive range of pulling applications. Designed for installing underground cable, the APS75 is completely self-contained and easily transports from jobsite to jobsite.
The new digital readout allows the operator to view pulling forces, distance pulled, tension limiter and hydraulic pressure readings. Pulling operations can be recorded and downloaded through a convenient USB port. With other standard features including anti-twist rope, rotating pulling arm and wired remote control, the APS75 is cited to be one of the most advanced pulling systems available. The APS75 is precision manufactured to the highest standards. Each puller is backed with years of underground cable pulling experience and a commitment to quality customer service.
Condux International
CIRCLE 106 ON READER SERVICE CARD
---
40 tm Articulating Crane Offers Safety, High Lift-to-Weight Ratio
The 40 tm articulating crane from Iowa Mold Tooling Co. Inc. (IMT) meets the needs of utility applications with good lift and reach capabilities, key safety features, a superior lift-to-weight ratio and minimized space requirements. The 40/275 crane provides a maximum lifting capacity of 19,026 lbs. at 14 ft., 5 in. and can be equipped with up to eight hydraulic extensions for a maximum horizontal reach of 69 ft., 11 in. Minimized dimensions and lower weight allow for additional truck configuration possibilities and increased payload.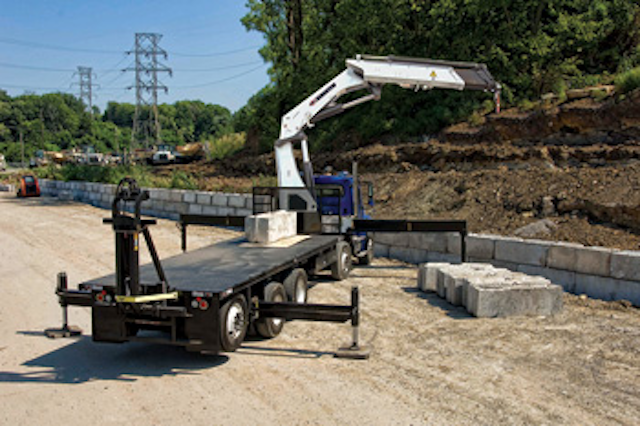 The 40/275 crane features a Dual Power Plus Link arm system (DL), which provides precise and regular movements in the entire working area while offering high lifting capacities. Another feature is overbending, which offers greater flexibility when working through narrow passages and under overhead obstructions, the ability to lift maximum loads in all boom positions, and lower total height when the crane is stowed.
Iowa Mold Tooling Co. Inc. (IMT)
CIRCLE 107 ON READER SERVICE CARD
---
Vert-Alert Aerial Lift Warning System
Hi-Line Utility Supply's Vert-Alert integrated warning system alerts operators of aerial lifts to attach their safety harness lanyard prior to elevating the lift.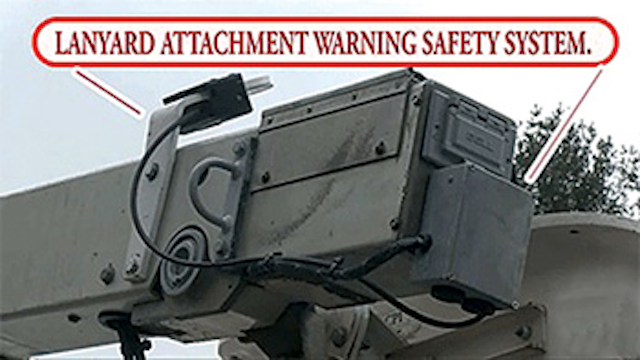 OSHA issued more than 8,500 citations in the past three years associated with improper use, or lack of use of fall protection equipment. Improve operator safety and OSHA compliance with the Vert-Alert, the world's only aerial lift lanyard safety attachment warning system.
• Lanyard Attachment Alert-If the safety harness is not attached to the provided anchorage, a high decibel verbal message states,"Warning, attach safety harness lanyard!" whenever the UP control is activated (optional feature will prevent the lift from being elevated).
• Descent Alert-When the DOWN control is activated, a high decibel verbal message alerts "Warning, lift descending!"
• Data Logging-To analyze safety performance, the system records when the alarm activates, as well as the date and time of connect and disconnects of the lanyard, and the number of up and down motions.
• The Vert-Alert is easily installed on new and existing equipment.
Hi-Line Utility Supply Co.
CIRCLE 108 ON READER SERVICE CARD
---
Three-ton Grundowinch Hydrostatic Constant-tension Winches
TT Technologies has introduced a 3-ton winch to its line of Grundowinch hydrostatic constant-tension winches. For pulling CIPP liners, fold and form liners, conventional and specialty sliplining, CCTV, and cable through innerduct, the new Grundowinch is for the trenchless contractor.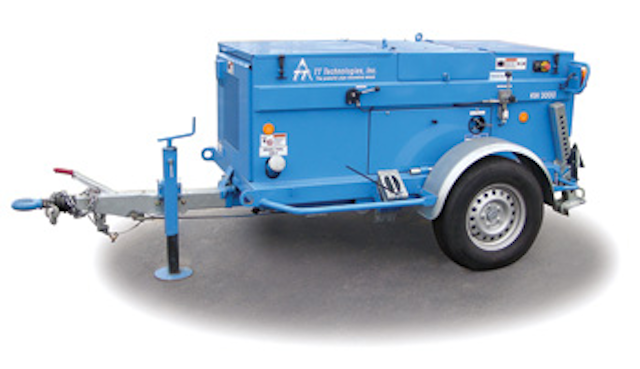 The Grundowinch can pull up to 3,280 ft. of 3/8-in. cable at pulling speeds of up to 160 ft. per minute. In addition to a 3-ton pulling capacity, the winch offers infinite speed control throughout the pulling range. The 3-ton winch is compact and highly portable for pulling in easements and backyards. The Grundowinch also features a level winding mechanism and a twin capstan cable management system.
TT Technologies
CIRCLE 109 ON READER SERVICE CARD
---
Horizontal Directional Drill
Designed for the utility contractor, the Ditch Witch JT25 Horizontal Directional Drill is cited to be the quietest drill among all drills. Offering 27,000 pounds of thrust and pullback and 4,000 ft.-lbs. of rotational torque, the JT25 HDD is for installing utility pipe and cables of up to 12 inches in diameter at lengths of up to 500 ft. It has a 130-hp, Tier 4i Cummins diesel engine that is seven decibels quieter than the engine of its main competitor. And, the JT25 has no grease zerks, eliminating this common maintenance requirement.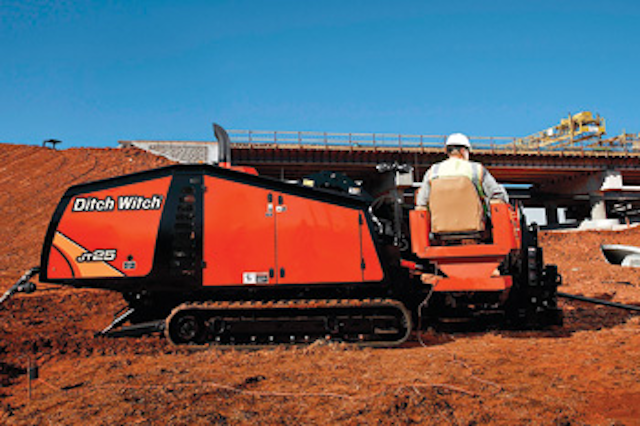 Ditch Witch
CIRCLE 110 ON READER SERVICE CARD
---
Fiberglass Extension Arms for Composite or Wood Cross Arms
Hastings' fiberglass extension arms for composite or wood cross arms can be used with both their round and super U extension arms. The extension arms have rubber grippers that won't damage composite cross arms, and the cross arm loop is powder coated to prevent damage to the composite cross arm. They fit composite or wood cross arms up to 4.5 in. x 6.75 in. Retrofit kits are also available to convert existing extension arms.

Hastings
CIRCLE 111 ON READER SERVICE CARD