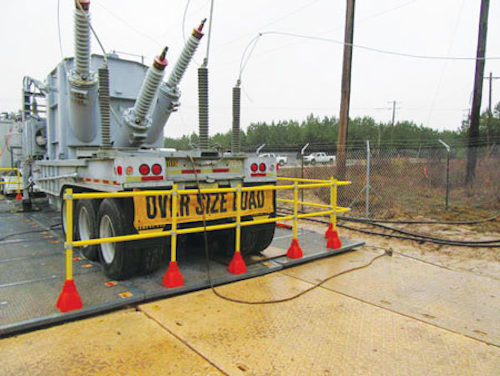 The power-transmission industry faces challenges identifying efficient bonding and grounding solutions for stringing operations. We sat down recently with Alex Rabinovitch of Newpark Mats and Integrated Services (NMIS). Recently appointed to North American Business Development Manager, Utilities & Renewables at NMIS, Rabinovitch discusses how updating equipotential zones can benefit workers and overall operations.
Q: What methods are currently being used to create equipotential zones?
A: Current best practices for many contractors entail using wire fencing or grids-often referred to as hog or bull panels-to create equipotential zones. The fencing or grid is typically placed on top of bare earth, wood or composite mats. This arrangement-using farm and ranch materials available at any hardware or farm-supply store-requires a haphazard combination of several accessory components (panels, clamps, staples, bolts, etc.). These low tech, improvised solutions present several challenges for both worker safety and operational efficiency.
Q: What challenges do these makeshift solutions present?
A: The materials used for these improvised solutions are simply not designed for creating an effective equipotential zone. The wire fencing commonly used doesn't fit perfectly together to form a complete circuit. Gapping between fencing can cause the loss of connectivity and increase the possibility for electrocution from touch and step potential differentials.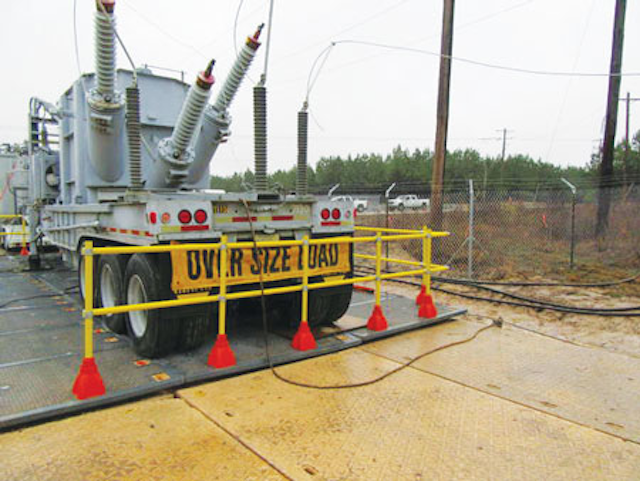 In addition, the fencing used consists of small diameter steel wire welded together to create a metal grid. The metal can deform, flex or break easily because the welding is not normally strong enough to support loads from heavy equipment such as cranes and trucks that are used for stringing operations. Bent or broken grids can pose safety risks, delays and increased project costs.
The risk of worker injury is increased because of the greater potential to trip on uneven surfaces and raised metal pieces. Even undamaged wire fencing can pose a significant trip hazard because the openings between the wires are from four to eight inches. When grids break, repairs need to be made immediately to prevent worker injury, and operations grind to a halt. The opportunity costs associated with such delays can be substantial.
Q: What demands have you been hearing for power-utility grounding and bonding solutions?
A: Current available options for creating equipotential zones have set the standards very low. We are seeing a demand for solutions that offer sufficient grounding and protection from electrical hazards and eliminate opportunities for slips, trips and falls. Line crews are also searching for solutions that eliminate the unpredictability of a makeshift set-up, and that provide a mechanism for consistent bonding over the duration of a job.
Electric utilities and T&D contractors are also interested in a cost-effective system that can be assembled and disassembled easily, and then reassembled for use at different job sites. The system also needs to be reliable and not subject to frequent repairs.
Q: What solutions have you developed to meet these demands?
A: To address the industry's need for improved equipotential zones, Newpark has developed the DURA-BASE EPZ Grounding System. The system evolves the DURA-BASE Advanced-Composite Mat System by adding a custom-fitted conductive metal covering. The DURA-BASE mats are designed to provide versatile site access and soil protection solutions and temporary roadways. The resulting system is delivered to the job site as a fully assembled unit, and it can be configured for any type of equipotential zone with minimal additional materials required. When used properly, the system can be used to create an equipotential zone, enabling the user to provide greater protection to its workers.
Q: How does this EPZ System compare to other solutions available on the market?
A: The DURA-BASE EPZ Grounding System was specially designed and engineered for use in the creation of equipotential zones, and, because of that, it eliminates many of the inefficiencies and complexities associated with other solutions. It has a custom-fitted metal covering and a single component design surrounded by 360 degrees of interconnected terminals. This design provides enhanced connectivity throughout the entire equipotential zone, reducing the risk of variances in potential throughout the zone.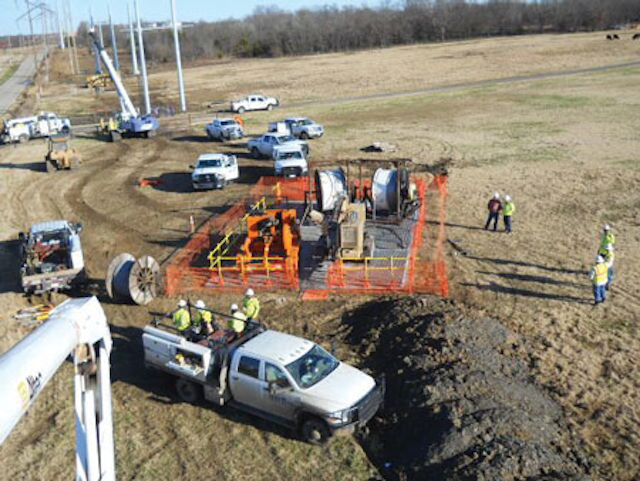 The system also incorporates bus bars, allowing for an easy and visible connection anywhere on the equipotential zone grid to bond conductive equipment. It has an interlocking mat design that creates a smooth, continuous surface to minimize the potential for slips, trips and falls. The interlocking mat design also provides connectivity among connected mats within the zone. Additional components are available for the EPZ System, including a barrier hand rail system, which securely attaches directly to the mat to mitigate the risk of touch and step potential for personnel by keeping those working inside the equipotential zone from inadvertently exiting the zone, while ensuring that persons outside the zone do not inadvertently enter the zone.
The system is also easy to deploy and assemble using the overlapping mat surface and locking pin system. Newpark also employs a grapple handling system that streamlines the installation process.
---
About Newpark Mats and Integrated Services: Newpark Mats and Integrated Services is a provider of land protection and site access solutions. DURA-BASE Advanced-Composite Mat Systems are used throughout the utility, construction, oil and gas, pipeline, heavy haul, military and entertainment industries. Newpark is a large, experienced manufacturer of matting systems and is an innovator in land protection technology. The Lafayette-based company is a subsidiary of Newpark Resources Inc. For more information, please visit www.newpark.com/mats.
More Utility Products Current Issue Articles
More Utility Products Archives Issue Articles