Overhead & Underground
Jul 1st, 2008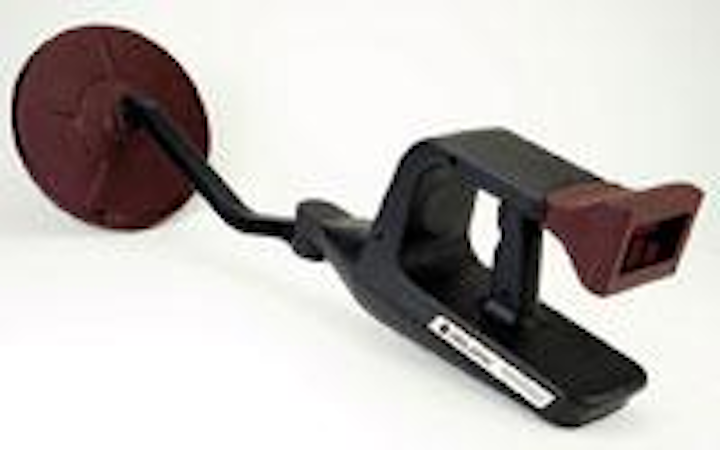 The New 7200XP Metal and Valve Locator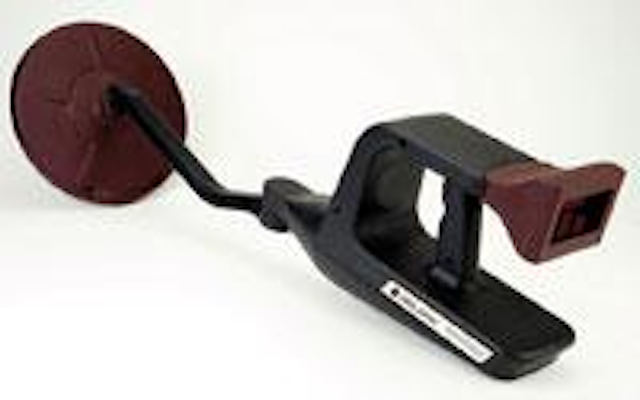 Click here to enlarge image
Goldak Inc. proudly introduces the new 7200XP Metal and Valve Locator. New and vastly improved from the original Model 7200, the Model 7200XP clearly distinguishes itself as a dynamic metal & valve locator. With increased sensitivity and a new simplified user interface the Model 7200XP provides its user with two different locating modes, motion and pinpoint, as well as the ability to distinguish between ferrous and non-ferrous metals. Already garnering wide acclaim, the 7200XP is being described as a "must-have" for anyone who does any type of metal or valve locating.
Two New Modes for the Triad 2310 Digital Locating System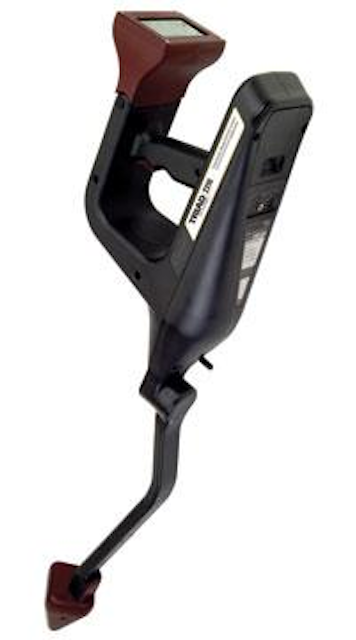 Click here to enlarge image
Goldak Inc. has introduced two new modes for the Triad 2310 Digital Locating System. The new "Peak Plus" Utility Line and "Peak Plus" Sonde locating modes combine the best of two worlds, by using the greater sensitivity of a pure peak response with the advanced directional cues of its heralded "Triad" mode. The result is the ability to locate at greater depths while still receiving valuable information such as line direction, orientation, and depth reporting. By providing increased sensitivity, greater depth capability, and sharper accuracy this new engineering breakthrough has enhanced the locating technician's ability to complete their toughest jobs, often caused by low signal situations, field congestion, and/or poor line conductivity.
Goldak Inc.
www.goldak.com
---
The Beast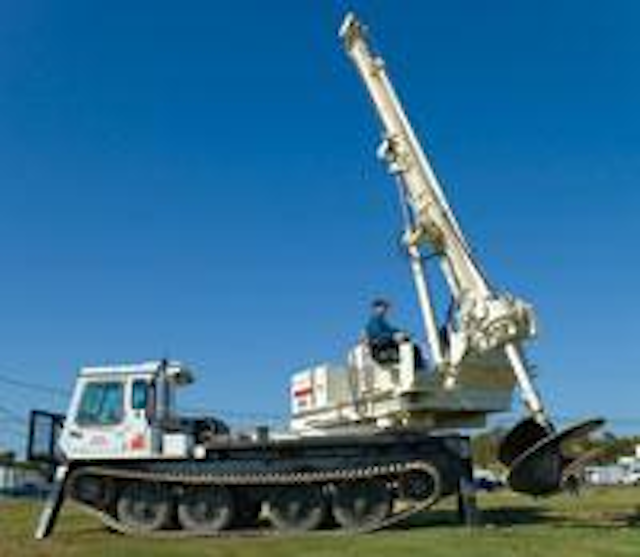 Click here to enlarge image
Scott Powerline and Utility Equipment, with full-service locations in Monroe, LA and McDonough (Atlanta), GA, provides specialty track mounted equipment. Following its debut at ICUEE 2007, "The Beast" went to work in the northeastern United States and has stayed there ever since. Scott Powerline custom mounted a Texoma 650 pressure drill, offering a 40' rated dig depth, on a PowerTraxx 15SW-HF 5 tracked vehicle. This combination affords the client superior drilling capability and increased mobility in tough terrain conditions. In addition, clients can count on unsurpassed product support of the Scott Powerline team.
The Terex TM-105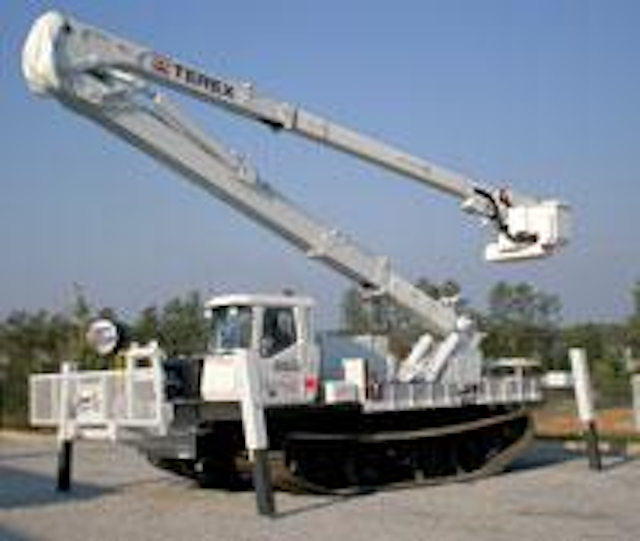 Click here to enlarge image
Scott Powerline is pleased to introduce the tallest insulated, track-mounted aerial in its fleet — the Terex TM-105. This proven aerial device, with 105' rated working height and 51' rated side reach, is mounted on the mighty PowerTraxx 18H. This combination affords the user the ability to work at great heights, near energized lines and in tough ground conditions. This unit has been steadily working in the southeastern United States since its in-service onto the Scott Powerline rental fleet.
Scott Powerline
www.scottpowerline.com
---
DPT40E Puller/Tensioner
Click here to enlarge image
The TSE Model DPT40E is a heavy duty drum puller designed for light transmission line stringing. The reel drive incorporates a new electrical drive that allows the operator to infinitely vary the linespeed and linepull for safe, positive control during the pulling operation. The maximum desired linepull can be preset prior to pulling so that the reel drive will stall if a restriction to the line occurs, avoiding damage to the conductor, towers, and hardware. In the tensioning mode, the electric system permits the line to be pulled at a steady and controlled tension with automatic pull back to keep the conductor suspended if the pulling force is reduced. The central operator's console allows the operator to completely control the pulling operation with optimum visibility of the pulling rope. Operator controls include linepull, linespeed, holding brake, levelwind and engine controls.

Model DPT40E offers a continuous torque rating of 67,300 in. lbs., a continuous linepull rating of 4,000 lbs. (with 6,000 ft. of 5⁄8" rope on the drum), and 0-2.5 mph linespeed with infinite control.
TSE International Inc.
www.tse-international.com
---
SeekTech SR-60 Has Ultra Low to Ultra High Frequencies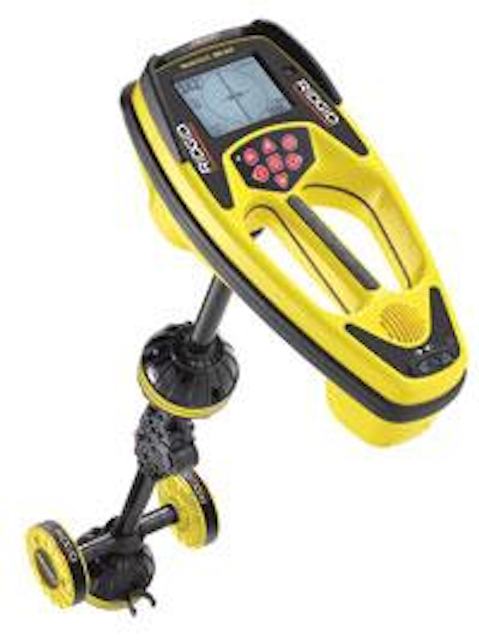 Click here to enlarge image
RIDGID is introducing the RIDGID SeekTech SR-60 utility locator, which provides end users with more information to make the most informed decisions about underground infrastructure for easier and more accurate locates. The SR-60 has the capability to receive the full range of locatable frequencies, allowing it to be used with any pre-set frequency transmitter.

Expanding on the SR-20 utility locator, the SR-60 has additional frequencies and more versatility. With the SR-60, users can locate at the broad frequency range of 10 Hz to 490 kHz, and can tune the frequency 1 Hz at a time. The unique passive search mode can be used to search all broadband passive frequencies at once, allowing for easy identification of unknown metallic lines in the target area.

The SR-60's innovative, easy-to-read display visually maps the signal, so end users can constantly view the changes in the line direction, depth and signal strength in real time. With the added feature that allows users to program up to 30 field-configurable, user-designated frequencies, end users have maximum versatility.

The RIDGID SR-60 locator uses multi-directional antennas and state-of-the-art processing.
RIDGID
www.ridgid.com
---
RD7000 and RD8000 Pipe and Cable Locators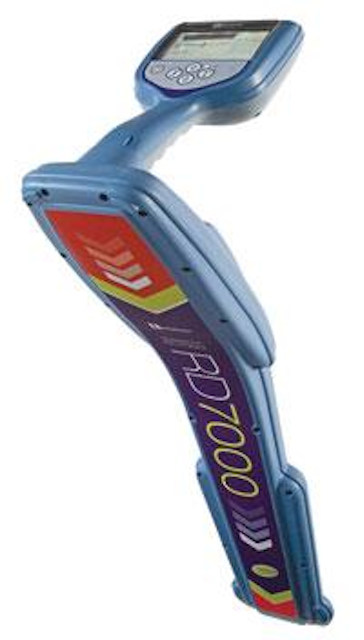 Click here to enlarge image
Radiodetection is proud to announce the launch of the RD7000 and RD8000 range of pipe and cable locators.

The RD8000 and RD7000 are ergonomically designed delivering a lightweight, energy efficient and well-balanced tool. The receiver and transmitter feature a large, high contrast, backlit LCD screen that provides the user with clear information in any light conditions.

The RD8000 and RD7000 are Centros Enabled. The RD8000 is the high-end feature model designed for multiple applications and industries. The RD7000 family is for operators who require an application or industry specific locator with a cost-effective feature set.

All products feature eCAL, a novel Radiodetection technique that allows the operator to validate the original factory calibration.

Among the features of the RD8000 is iLOC, an advanced Bluetooth link between the RD8000 locator and transmitter. iLOC allows the operator to control the transmitter remotely using a number of unique features.

The RD8000 also features SurveyCERT. SurveyCERT gives the operator the tools to pass survey information to third-party applications for audit, analysis and reporting on a PC or PDA. The RD8000 stores data in industry-standard CSV file format, which is compatible with Microsoft Excel and most commercial GIS packages.
Radiodetection Ltd.
www.radiodetection.com
---
Free Underground Products Wall Poster
Click here to enlarge image
This newest poster from Hubbell Power Systems joins a group of 17" x 24" posters previously offered and still available from Hubbell. The Hubbell poster program includes free posters for distribution, substation and now underground. Many utilities use the posters to show employees how various products are used on the system.
Hubbell Power Systems
www.hubbellpowersystems.com
---
The Rok-Away Bit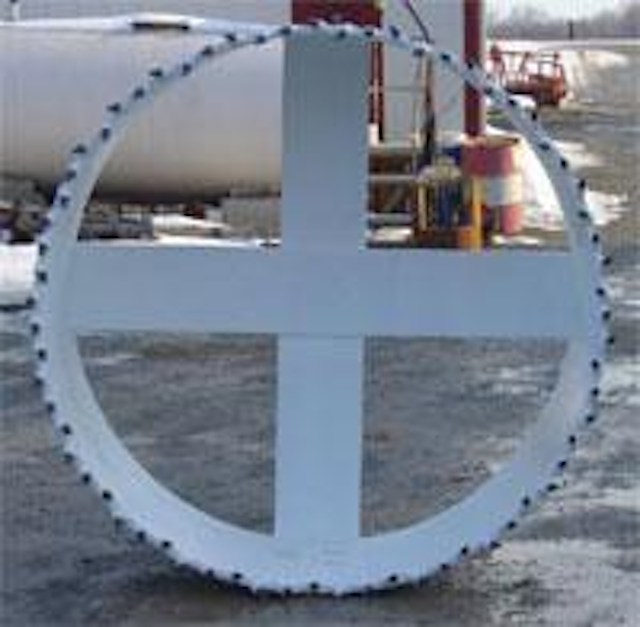 Click here to enlarge image
The Rok-Away Bit from Gator Rock Bit Inc. is now available in a wider range of diameter sizes. Whether it is 1' or 8' in diameter, they can design one to fit your cutting needs. This 30 series bit is built with a 6' diameter and is designed to cut through and remove rock like no flighted auger can. The carbide teeth are set at precise angles for optimum cutting ability. These bits will mount to a pressure digger type rig and can be ordered with a kelly box size up to 6".
Gator Rock Bit Inc.
www.rokaway.com
---
JT4020 Series Now More Durable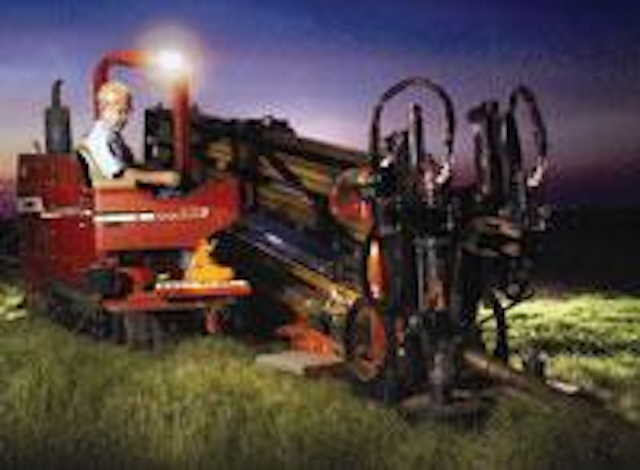 Click here to enlarge image
The Ditch Witch organization announces upgrades to two of the company's most rugged, dependable and powerful HDD machines: the JT4020 Mach 1 and JT4020 All Terrain.

Both units are now equipped with a welded, double rack-and-pinion thrust drive system that is designed to withstand the rigors of long bores and tough soil conditions.

Featuring 15' drill pipe, the rubber-tracked JT4020 Mach 1 has the power and stability to pull multiple conduits up to 1000' in a single pass, assisted by a cruise-control feature that maintains thrust and rotation settings.

The JT4020 Mach 1 features touch-sensitive, variable-speed, electric-over-hydraulic controls, with thrust/pullback and rotation controlled by a single lever, as well as a patented pipe-loader system with hydraulic pipe grippers, single pipe-loading capability, shuttle stops, and automated thread lubrication.

The JT4020 Mach 1's 190-hp diesel engine has sufficient power to drive all functions simultaneously. Its hydraulic, four-point anchor system keeps the unit firmly secured during operation in virtually any soil condition.

With patented features such as a two-pipe rock-drilling system and an integrated electronic system with cruise control, the 190-hp JT4020 All Terrain can efficiently install utilities underground at long range — up to 1000'.

The JT4020 All Terrain's new thrust drive system provides exceptional low-speed drilling control plus higher speeds for rapidly loading drill pipe. An on-board pump enables productive drilling at extended distances, while a normal flow rate can be operated simultaneously with thrust/pullback and rotation.

With its hydraulic, four-point anchor system, the JT4020 All Terrain can be firmly secured in all types of ground conditions, and its adjustable drill frame design allows setup at normal drilling angles without raising the tracks off the ground.
Ditch Witch
www.ditchwitch.com
---
Insulated Aerial Equipment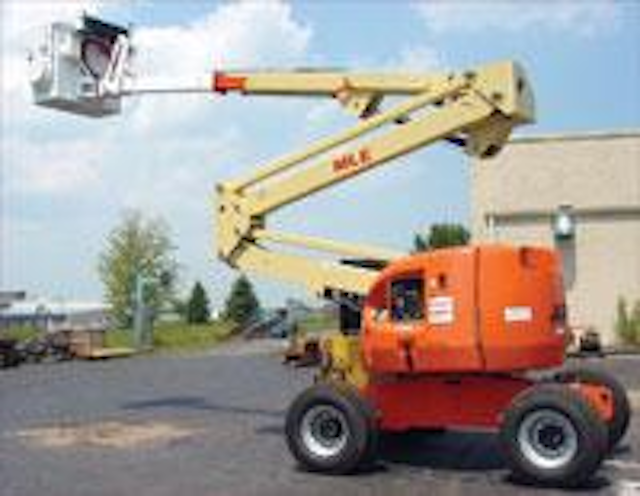 Click here to enlarge image
Man & Material Lift Engineering has developed an insulated aerial boom. The 450AJi extends 45' with maximum reach of 24'. Operator platform has 160° rotation and the turret swings 360° allowing the operator to work safely in the most difficult situations. A spacious basket with 500 lb capacity gives the operator more maneuverability while working. Smooth hydrostatic drive reduces jerky movements. All machines are third-party ANSI certified to 46kV with a 69kV option. Power source is dual fuel /diesel for any application inside or out.

Man & Material Lift Engineering of Cudahy, Wisconsin has developed a complete line of aerial lifts designed for the electrical industry. They take a standard aerial base machine and replace the basket and 6' of upper boom with a non-conductive fiberglass basket and boom. This reduces overall cost and allows familiarity with existing OEM product lines. Electrical controls and hydraulic hoses are replaced with non-conductive fiber optics and hoses. Models range from 30' to 125' with 46, 69, 230, 345, and 500 kV rating as options.
Man & Material Lift Engineering
www.manliftengineering.com