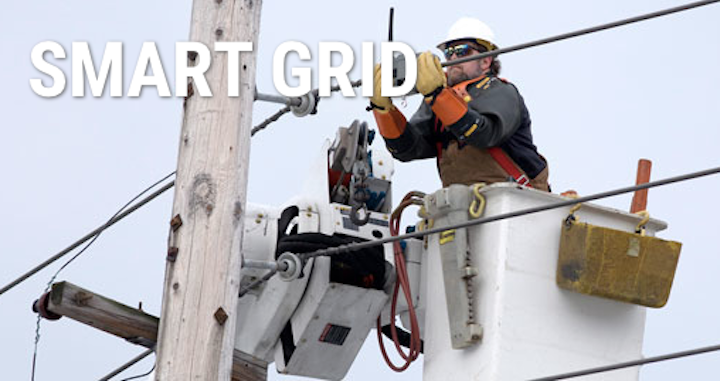 Energy management: Tollgrade Communications Inc. has released its third Predictive Grid Quarterly Report on its grid modernization project with DTE Energy. The project aims to predict power outages on the local electricity distribution network before they occur. The full report is now available to download here.
To modernize its electric grid, DTE Energy is deploying Tollgrade LightHouse® Smart Grid Sensors with the goal of reducing and preventing power outages throughout the Detroit metropolitan area over the next two years. This is the third of eight reports to be released under Tollgrade's Clinton Global Initiative (CGI) comprehensive grid modernization project with DTE Energy entitled, "Building a Predictive Grid for the Motor City." Watch the project's progress presented in June 2015 during the CGI "Comeback Cities" closing plenary session.
The report provides yet another compelling, real life example of how Tollgrade's LightHouse Smart Grid Sensors acted as a critical tool in managing the restoration of the electricity supply for 10,000 customers during a significant heat wave after a distribution substation broke down.
"Information and data are everything these days. But having the right data, in real-time, to take the actions required in an emergency situation like we recently experienced is the true value behind these smart grid sensors," said Russel Pogats, Director Electrical Engineering. "Without Tollgrade's Sensors sending us the data we needed to monitor the condition of our assets in real-time, this outage could have been much more significant, costing us hundreds of thousands of dollars and leaving our customers in the dark during a heat storm for many days."
"When we started this project, one of our goals was to share the results of deployments using sensor data to help utilities become proactive in preventing outages. But the real, unexpected value of these reports in my opinion are the stories from customers featured in each report. Those stories reveal the struggles, challenges and success stories utilities go through each day," said Edward H. Kennedy, President, and CEO, Tollgrade Communications, Inc. "Our goal is to continue to help and support utility companies around the world by making power outages a concept of the past, eliminating predictable and preventable outages to save the U.S and other countries billions of dollars annually, and to continue to tell and share those success stories."
The report includes:
• Twelve months of sensor data gathered from multiple utilities (including DTE Energy) that can help utilities take a more proactive stance toward preventing outages.
• Specific examples from the ongoing project at DTE Energy where the team has been able to classify events to help other utilities prevent future outages.
• Valuable lessons learned at DTE Energy that will help other utilities plan their Predictive Grid projects.
The Tollgrade LightHouse platform is the only solution to provide advanced detection of outages by classifying and detecting "power line disturbance" events and momentaries. Using this data, utilities can predict outages.
For more information about the Tollgrade LightHouse solution, please contact GetLightHouse@tollgrade.com or download the report today.
About Tollgrade
With more than 200 million lines under test, millions of utility outage minutes avoided annually, and 25 years of experience successfully locating faults at the world's largest electric utility companies and telecommunication service providers, Tollgrade is redefining the global standard for reliability. Our award-winning fault detection hardware and predictive analytics software are deployed on four continents to help operators avoid network outages and reduce customer downtime. Since 2013, Tollgrade has won more than twelve awards, established itself as the world¹s market share leader of smart grid sensors and was recognized by President Bill Clinton for a Commitment to Action to build a "Predictive Grid in the Motor City" with DTE Energy in Detroit.
For more information about Tollgrade Communications or other products, click here to go to Utility Products' Buyers Guide.