Stored energy from EnerSys
Stored energy solutions: EnerSys launches first phase of new website.
Feb 2nd, 2015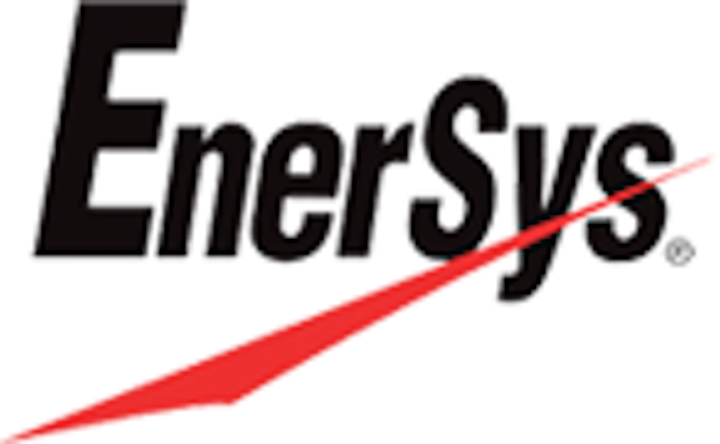 Energy management: At EnerSys, our mission is to supply our customers with products and services of the highest quality, and to be a company that's easy to do business with. That's why we're re-designing our website to provide better information about our stored energy solutions in a more user-friendly format.
The first phase of our website, which focuses on our North American markets, features easy-to-use navigation and design that will be carried through to all of our other regions in the coming months.
Our new website includes more detailed information on products, applications, technologies and services. It also features expanded search functionality. Now, you can search by product brand name, product type, technology, or by one of our many applications including aerospace, defense, lift trucks and material handling, industrial vehicles, leisure and recreation, rail, renewable energy and standby power.
"The redesigned corporate website exemplifies the global status of EnerSys in the industry," said Richard Zuidema, Executive Vice President. "Our products and services for motive power, reserve power, aerospace and defense and specialty divisions will continue to be thoroughly represented. However, the new design and structure of the site clearly presents EnerSys® products and services as they apply to any particular application. This new format simplifies the process for users to find information quickly and easily."
Additional improvements include an expanded "News" area with up-to-date company and industry information, as well as an enhanced "Contact Us" function that allows users to select specific product brands, services and applications of interest, which ensures a response from the appropriate department. The expansive collection of EnerSys literature can be viewed under the "Downloads" section of the site, plus a "Document Search" function has been included to look for a specific document related to a specific EnerSys product or service.
For more information about EnerSys or other products, click here to go to Utility Products' Buyers Guide.