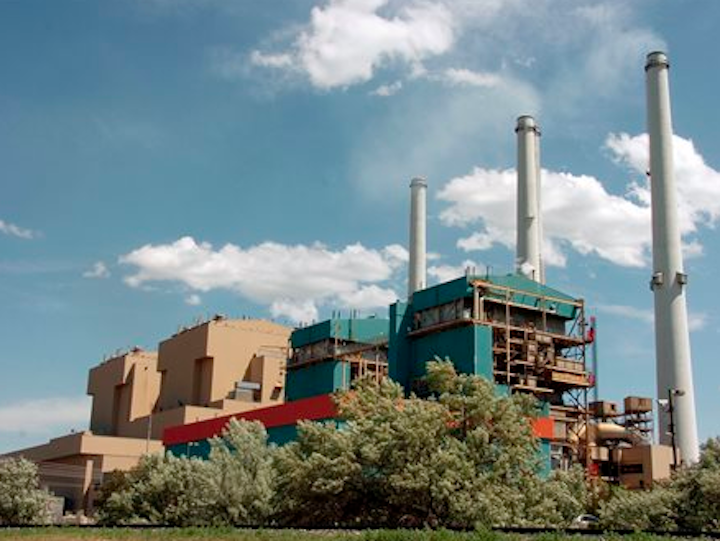 BILLINGS, Mont. (AP) — Gov. Steve Bullock said Friday that Montana can comply with the Obama administration's climate pollution reduction proposal, even while protecting energy sector jobs and avoiding the closure of coal plants that account for a major share of emissions.
The White House goal of cutting greenhouse gas emissions by 30 percent by 2030 has generated a backlash in many coal-dependent states. But Bullock, a Democrat, said in a letter addressed to Montana residents that the reductions can be achieved without shutting plants, including the huge coal-burning plant in Colstrip.
A Montana Department of Environmental Quality study released by Bullock's office offered five alternative plans, including the more aggressive use of renewable energies, greater efficiencies and new technologies to capture carbon dioxide and keep it from entering the atmosphere.
All five scenarios would keep existing power generation sources.
Draft rules from the Environmental Protection Agency released in June give states flexibility to decide how to meet their share of a nationwide 30 percent reduction in carbon dioxide from 2005 levels by 2030.
"I'm less interested in the rhetorical fights and more interested in knowing what the proposed rules could mean for Montanans," Bullock wrote. ""There are many different ways we can choose to reduce our carbon impacts."
Supporters contend the reductions are needed to stave off rising temperatures that are spurring more forest fires, depleting rivers and leading to drought.
Critics have warned the new rules could drive up electricity prices — an assertion disputed by the administration.
The DEQ plan was silent on the potential for the White House proposal to hurt the coal industry on the mining side. Montana leads U.S. states in coal supplies, with an estimated 120 billion tons in reserves and six major mines that produced 42 million tons of coal last year.
Bullock acknowledged that emissions reductions in other states could have a negative impact on coal mining in Montana, but he said they were outside the scope of the DEQ study.
Montana is on its way to meeting its reduction goal under a 2005 state law that required 15 percent of electricity to come from renewable energy sources by 2015. As a result, emissions would have to be cut an additional 21 percent from recent levels to meet the Obama administration's goal.
States have until 2017 to come up with their own emission reductions plans and until 2018 if they partner with other states.