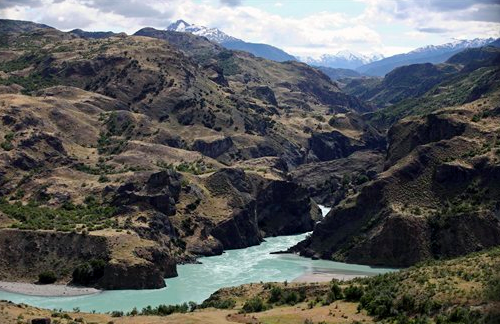 SANTIAGO, Chile (AP) — Chile's government rejected an $8 billion proposal to dam Patagonian rivers to meet the country's growing energy demands, handing a victory to environmentalists who praised Tuesday's ruling as a landmark moment.
A ministerial commission rejected the HidroAysen hydropower plan, which would have tamed two of the world's wildest rivers and built more than 1,000 miles (1,600 kilometers) of power lines to supply energy to central Chile.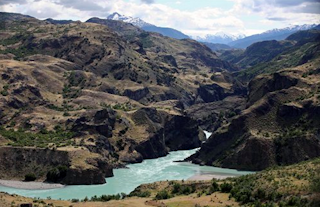 After a three-hour meeting, Chile's ministers of agriculture, energy, mining, economy and health voted unanimously to reject the project. The committee "decided to side with complaints presented by the community," Environment Minister Pablo Badenier told reporters. "As of now, the hydroelectric project has been rejected."
The project would have built five dams on the Baker and Pascua rivers in Aysen, a mostly roadless region of southern Patagonia where rainfall is nearly constant and rivers plunge from Andean glaciers to the Pacific Ocean through green valleys and fjords.
Patricio Rodrigo, executive secretary of the Patagonia Defense Council, called the decision "the greatest triumph of the environmental movement in Chile."
It "marks a turning point, where an empowered public demands to be heard and to participate in the decisions that affect their environment and their lives," Rodrigo said.
Chile is strapped for energy, but most Chileans opposed HidroAysen, and protests against it at times turned violent.
"This is truly amazing news," said Margarita Baigorria Cruces, a local resident of Aysen who led a petition campaign against the project for activist group Avaaz.
"We were dreaming and hoping this would happen. We won't be condemned to drink gold: water is our treasure and this historical victory was meant to be sooner or later. The last thing you lose is hope."
HidroAysen executives had promised that the Aysen region would get cheaper energy, jobs, scholarships and millions in infrastructure, including seaports and airports.
With its energy-intensive mining industry demanding more power, experts say Chile must triple its current 18,000 MW capacity in just 15 years, despite having no domestic oil or natural gas resources. The dams were planned to generate a total of 2,750 MW, almost a third of central Chile's current needs, within 12 years.
Before she was elected last year, President Michelle Bachelet had said the HidroAysen plan was not viable. She announced last month that she instead would tackle Chile's energy crunch by building up alternative energy sources and terminals for liquefied natural gas.
The HidroAysen joint venture is 51 percent owned by European energy generator Endesa and 49 percent owned by the Chilean company Colbun SA. Endesa is a Spanish subsidiary of the Italian energy company Enel SpA.
The company can appeal the decision before an environmental court, and analysts expect a long legal battle. The HidroAysen venture was not immediately available for comment.