UPDATE: Energy industry reacts to proposed EPA emission rule for power plants
With the EPA proposing new pollution rules for existing power plants, energy groups and politicians are sounding off

Jun 3rd, 2014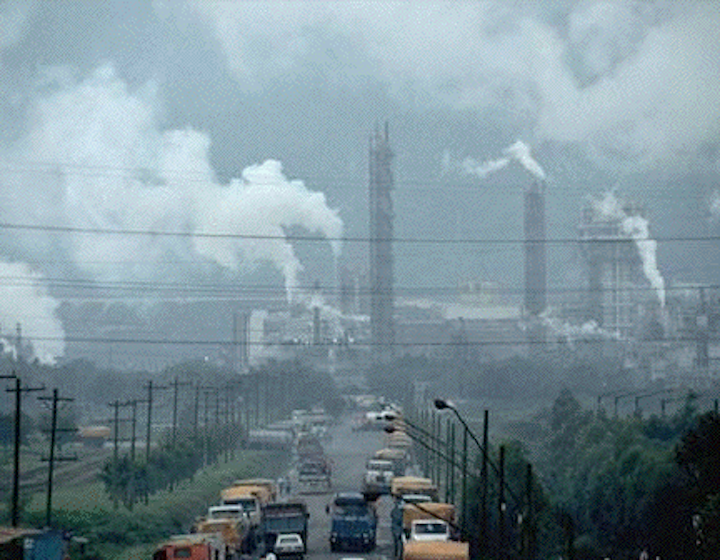 With the announcement of proposed new Environmental Protection Agency carbon dioxide regulations for existing power plants, utility industry groups and power companies are rushing to get the word out how they feel about the United States' first-ever nationwide limits on carbon dioxide emissions.
Here are some of the reactions to the EPA's proposed power plant emissions rule:
Ted Craver, Chairman and CEO of Edison International
"Southern California Edison is still reviewing the proposed U.S. Environmental Protection Agency rules regarding carbon emissions from existing power plants. We look forward to responding to the EPA request for comments on a wide range of issues embodied in this proposed rule. Significant review is needed to confirm that the basis for future carbon reductions by the states is equitable and achievable. We believe that addressing climate change through greenhouse gas (GHG) reductions in a balanced and responsible manner is an important public policy goal. California is a national leader in reducing carbon emissions through a market-based system. Southern California Edison has been a leader in implementing the policies and programs of the State of California to reduce GHG emissions through broad-based energy efficiency programs, support of electric vehicle adoption, and commitment to meeting the 33 percent renewable energy standard through solar, wind and other clean energy sources."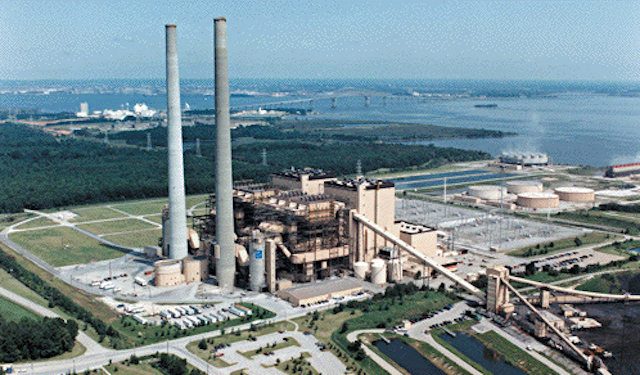 Jim Robo, Chairman and CEO of NextEra Energy Inc.
"As a clean energy leader, NextEra Energy appreciates the shared responsibility we have to reduce greenhouse gas emissions and protect the environment, while ensuring affordable, reliable energy for our customers. At NextEra Energy, we have positioned our business to manage the opportunities and risks presented by climate change issues, while simultaneously lowering emissions. And for customers of Florida Power & Light Company, we have been investing billions of dollars to modernize our system, converting older, oil-fired power plants into high-efficiency energy centers that run on clean, U.S.-produced natural gas and increasing our use of emissions-free nuclear and solar energy. While we will continue to review the proposed guidelines in detail, we appreciate that EPA's plan provides for compliance flexibility in terms of enabling states to choose how they will meet their goals. We also appreciate that EPA's plan recognizes the efforts that states and companies have taken already toward balancing the needs for cleaner power, lower emissions and affordable energy."
Rep. Steny H. Hoyer, Democratic House Minority Whip
"Today's announcement by EPA Administrator Gina McCarthy of new proposed regulations to curb carbon emissions at our nation's power plants is a bold step at a time when the world is looking to the United States to take the lead against the dangerous effects of climate change. With rising temperatures and more erratic weather patterns, climate change is being measured not only in meteorologists' hard data but in the daily lives of average Americans, who are experiencing higher rates of asthma, rising food and energy costs, extreme weather events, and economic uncertainty caused by the potential for global conflicts over dwindling natural resources. Climate change is real, and we must come together as a nation to meet this important challenge, not ignore it. The EPA's plan to reduce power plant carbon emissions, while providing states the flexibility to select the most cost-effective measures, will encourage cleaner, more efficient energy generation over the coming years, not only yielding benefits to public health but also spurring innovation and new private sector investment in the manufacturing and use of new energy technologies. This plan is expected to prevent up to 6,600 premature deaths and 150,000 asthma attacks in children by 2030 and in the same period reduce families' electricity bills by approximately 8 percent."
Rep. John Boehner, Republican Speaker of the House
"The president's plan is nuts, there's really no more succinct way to describe it. Americans are still asking 'where are the jobs?' and here he is proposing rules to ship jobs overseas for years to come. I've heard countless stories from families and businesses in Ohio who are paying more for everything from electricity to groceries under this president, and here he is condemning them to higher bills and lower incomes long after he leaves office. In many ways, this national energy tax is actually worse than the scheme Americans rejected four years ago. While the president may have kept his promise to make prices 'skyrocket,' it doesn't have to be inevitable. The House has already passed legislation to prevent these rules from taking effect without the approval of the people's representatives. The question now is: will Senate Democrats listen to the American people and stop this disaster or will they back the president all the way?"
John Pippy, CEO of the Pennsylvania Coal Alliance
"Once again, federal regulators are pushing impractical standards without regard for their consequences. Those consequences include driving up electricity prices and eliminating the most reliable power source from the nation's energy portfolio. Moreover, as developing nations increase their reliance on coal, it will put this country at a competitive disadvantage, and global greenhouse gas emissions will increase rather than decrease. As the country's second-largest energy producing state, Pennsylvania will be hit particularly hard. Thousands of direct coal industry jobs will be lost in the 30 Pennsylvania counties that produce coal, and an even greater number of indirect jobs will be lost throughout all other sectors of the state's economy."
Gov. Matt Mead, Wyoming
"The EPA has been taking a heavy-handed approach with its regulations, attempting to interfere with state primacy over environmental programs and the coal industry. We will examine this latest proposal — all 650 pages — closely. While we hope the EPA has taken a reasonable approach, if it has not, we will take steps to fight for coal. I believe in innovation that leads to improvements in every type of power production. Unreasonable regulations result in fewer jobs, higher electricity bills, less manufacturing and lack of improvements. Wyoming is the leading coal producer in the nation, coal produces approximately 85 percent of our power and we export electricity to many other states. We are proud of that and of the coal mines and coal miners that make that happen. Coal, clean air, water, and a robust economy are all parts of our future, as they are parts of our present. Wyoming is proof that this balance is achievable. The federal government does not have the same track record and should follow Wyoming's success and leadership on energy in all ways, but especially when proposing rules and regulations."
Rep. Shelley Moore Capito, R-West Virginia
"President Obama has made it clear that he intends to use his executive powers to pick winners and losers, and the loser in today's announcement is West Virginia. Coal powers West Virginia's economy and provides paychecks to tens of thousands of West Virginia families. This rule threatens our state's way of life and would irreparably damage our state's economy. We need policies that allow coal to be part of a national all-of-the-above energy strategy to produce secure, affordable, abundant domestic energy. Instead, the president is circumventing Congress to impose a national energy tax on Americans to further his environmental agenda, and the working families of West Virginia will bear the burden of fewer jobs and higher energy prices."
Richard Myers, the Nuclear Energy Institute's vice president for policy development, planning and supplier programs
"For more than half the states in America, nuclear power plants are their largest source of carbon-free electricity. For many, it is their dominant source of zero-carbon power. So there's no question that any serious effort to reduce carbon emissions must acknowledge the need to maintain and expand the use of nuclear energy. We are pleased to see that the proposed rule recognizes nuclear energy's attributes. For any strategy for reducing greenhouse gas emissions, one thing is abundantly clear for every state in the nation: with nuclear energy it is feasible to meet the administration's goals, and without it there is no chance at all. The strength of the U.S. electric system is diversity of fuels and technologies. Nuclear energy provides many valuable attributes to America's electricity supply, including the fact that nuclear energy accounts for 63 percent of all carbon-free sources of electricity during production and is the only baseload source operating more than 90 percent of the time."
Rep. Ralph M. Hall, R-Texas
"The President's new EPA rule is a backdoor attempt to impose his 'cap and trade' law that failed to pass Congress four years ago - through a Democrat-controlled Senate, no less. The decision to circumvent Congress and the will of the American people continues a pattern with this President, and it could not come at a worse time. Just last week, the Bureau of Economic Analysis found America's economy shrunk by 1 percent. I will do everything I can to fight President Obama's attempt to 'cap and trade' clean, reliable coal. That is why I am an original co-sponsor of H.R. 3826, the Electricity Security and Affordability Actthat passed the House in March, as well as a cosponsor of H.R. 621, the Ensuring Affordable Energy Act."
Rep. Gene Green, R-Texas
"While we would prefer that Congress set the agenda and design the plans for regulation, the EPA's proposed rule seems reasonable. This plan acknowledged the reservations traditionally held by stakeholders, and the intricacies incorporated into each state's power sector. It also offers states flexibility in design and implementation of the rule. This plan has an ambitious reduction goal that could help drive the use of natural gas, but it's important to that we remain watchful and maintain the balance between environmental protection and economic stability."
Lisa Jacobson, President, Business Council for Sustainable Energy
"The Business Council for Sustainable Energy represents energy efficiency, natural gas and renewable energy businesses and associations. Our industries see the release of EPA's proposed carbon standards for existing power plants as a historic event. Making these standards work will require giving states flexibility to use the wide range of available technologies, from energy-saving upgrades to affordable natural gas and renewables. These technologies have never been cheaper or more widespread. Natural gas production and consumption hit an all time high in 2013, and 94 percent of all new electric power capacity built in the US since 1997 has come from natural gas or renewable energy. America's affordable, efficient and clean energy industries are confident that the US can meet the new regulations affordably and reliably, while creating new jobs."
Tony Earley, Chairman, CEO and President of PG&E Corp.
"We appreciate EPA's open and transparent process, as well as its extensive outreach in developing this proposed rule. We are reviewing the proposed rule and will work closely with the state of California and EPA to ensure that the final rule aligns with California's Global Warming Solutions Act and the progress made to date toward reducing greenhouse gas emissions from California's electricity mix. Ultimately, PG&E wants to ensure the rule provides flexibility to recognize the unique circumstances and emissions profiles of power companies and individual states across the country, so that we and others in our industry can continue providing safe, reliable, affordable and clean energy to our customers."
The Edison Electric Institute (EEI)
"While we are still assessing the overall proposal, EPA appears to have allowed for a range of compliance options to reflect the diversity of approaches that states and electric utilities have undertaken and may undertake to reduce GHG emissions. Flexible compliance is necessary to maintain a diverse portfolio of generating sources. However, there are some concerns about EPA's broad approach to 'best system of emissions reductions,' and we will look at this issue carefully. The 120-day comment period that EPA is allowing for both of these proposed guidelines and standards reflects the complexity and importance of these rulemakings. We will work with our member companies throughout these rulemaking processes to provide EPA with relevant information, data, and comments about the impact these proposals will have on our industry's ability to provide reliable and affordable electricity to all customers."
Paul Gaynor, CEO of First Wind
"We applaud the EPA for giving individual states several good options for making crucial pollution reductions. We know from firsthand experience that building more wind and solar power facilities have proven to be the fastest, cleanest and cheapest way to replace dirty power plants and combat climate change."
The American Public Power Association
"We appreciate that 120 days have been allowed for comments on the rule and will constructively engage with the EPA, in a fact-based manner, to ensure that regulations do not place undue burden on consumers. Public Power believes climate change should be addressed but Congress, not EPA, should determine the best framework outside of the Clean Air Act to do so while ensuring affordable, reliable electricity from all fuel sources, including coal and natural gas. The Clean Air Act is ill-suited to regulate CO2 emissions. If the EPA moves forward with regulations that call for too much change too fast, we will likely see unnecessary coal-plant retirements without long-term plans for viable, cost-effective alternatives; higher electricity prices; and potential shortage of electricity supply."
CPS Energy
"CPS Energy supports plans to reduce greenhouse gas emissions, and has been on an aggressive path to diversify and reduce the carbon intensity of its own generation fleet for several years now, through the increased use of natural gas, wind and solar energy. Officials will spend the next several weeks studying the hundreds of pages that comprise the new greenhouse gas limits proposed today by the Environmental Protection Agency, but thanks to its proactive approach, it appears CPS Energy is on a path towards compliance."
Dan Delurey, Executive Director of the Association for Demand Response & Smart Grid
"The draft regulations released today show extreme flexibility in setting targets, and more importantly, they provide states with substantial flexibility in how they put together plans to meet those targets. We are surprised, however, to see that demand-side efficiency is described in the regulations as only being 'end-use' efficiency. States, utilities, and technology companies know that traditional end-use efficiency is not the only way to reduce usage and thus emissions. With the use of demand response and smart grid technologies and practices, it is possible to manage peak load, and for efficiency to be dynamic and dispatchable on a 24/7 basis. It can thus play a greater role in optimizing our electricity system and reducing emissions. It may even be possible to consider using demand response as a dynamic emissions reduction tool."
Bob Cleaves, President & CEO of Biomass Power Association
"Biomass Power Association commends the Obama Administration for its strong commitment to reducing carbon emissions from existing power plants. This is an exciting time for renewable energy, especially the biomass industry. The National Climate Assessment released by the White House in May noted the potential for bioenergy to displace up to 30% of the Nation's current U.S. petroleum consumption, while improving forest health. As a reliable baseload power source that generates electricity around the clock, biomass is practical and adaptable - an excellent alternative or accompaniment to fossil fuels. Support for biomass is also support for rural economies; many of the jobs generated by biomass facilities are in the heavily forested, sparsely populated areas that need jobs the most."
Tom Kiernan, CEO, American Wind Energy Association
"Reducing carbon pollution through the deployment of wind energy can be done in a manner that keeps electricity affordable and reliable, creates jobs, and supports local economic development as evidenced by the 43 percent reduction in the cost of wind energy over the last four years, the tens of thousands of jobs supported by the wind industry throughout the country, and the 560 factories across 43 states churning out parts for wind turbines. The wind energy industry strongly supports moving forward with the process to develop the first ever rule from the EPA to limit carbon pollution from existing power plants."
Kateri Callahan, President, Alliance to Save Energy
"Energy efficiency is our country's cheapest, cleanest, most abundant and most readily available energy resource. The Alliance to Save Energy will comb the proposal to identify opportunities for states to-individually and, if they so choose, jointly-use energy efficiency as a "first and best" compliance option. Building on and developing new energy efficiency policies and programs not only will save money, but also and importantly will boost state economies. By allowing and encouraging energy efficiency as a compliance mechanism, this rule has the potential to greatly advance the nation's energy productivity and, thus, our country's overall competitiveness while simultaneously reducing emissions and strengthening energy reliability."
According to the Sacramento Municipal Utility District
"SMUD has shown that it's possible to establish a portfolio of zero-GHG energy resources and highly efficient natural gas power plants, along with investments in energy efficiency, to achieve reduced GHG emissions while maintaining reliable and affordable electricity service for its customers," said SMUD General Manager and CEO Arlen Orchard. "It's clear that climate change is a pressing environmental threat requiring national action to reduce carbon emissions, and we owe it to future generations to ensure the health of the planet. SMUD urges other California utilities and their industry associations to work with the governor and other state agencies to support the EPA taking strong action that includes, recognizes, and builds on what California has already done to begin reducing carbon emissions, including the implementation of AB32, the Global Warming Solutions Act, the state's cap and trade carbon trading program, and our investments in renewable energy, energy efficiency, and other carbon-reduction efforts."
Ernest Moniz, Secretary of the Department of Energy
"The EPA's proposed new rules for existing power plants are a critical step toward addressing climate change. This common-sense approach will reduce carbon emissions while also giving states unprecedented flexibility to meet their obligations within an all-of-the-above set of options, tailored to each state's needs and opportunities. A flexible approach will keep electricity affordable for American families and businesses, spark homegrown clean energy innovation that creates jobs, and increase energy efficiency to save families money. We must commit to leaving our children and grandchildren a healthy planet. If we don't act, they could face increasingly severe effects of climate change, such as storm surges driven by warmer water and rising sea levels, more extreme droughts, and massive costs to adapt to a changing world. These new rules for existing power plants help lay the groundwork for a clean energy economy that will pay economic, environmental, and security dividends."
Trip Van Noppen, President of Earthjustice
"Today, EPA is proposing the most important anti-pollution and public health safeguard in a generation. We are confident that once finalized these new protections will help our nation meet the pollution reduction goals the President has set. We will do everything we can to promote the strongest public health protections possible. Climate change is happening here and now. We cannot wait to provide protection for our families and communities, especially low income communities that are hit hardest by climate disasters. There is no graver challenge facing humanity right now than reducing emissions of greenhouse gasses. And there is no better place to start than the aging power plants currently pumping out 40 percent of the nation's carbon pollution. The substantial reduction in greenhouse gasses achieved by these safeguards will help avert or mitigate the ongoing disaster of climate change and the widespread effects it will have on public health."
Dave McCurdy, President and CEO, American Gas Association
"The American Gas Association believes it is critical that the rule design include a flexible approach for compliance and allow for the efficient and affordable applications of clean natural gas. Natural gas used directly in homes and businesses, and technologies such as combined heat and power, are key parts of a clean and secure energy portfolio for our nation. Natural gas delivers solutions for our economy and our environment and local natural gas utilities bring those benefits home."
Rhone Resch, President & CEO, Solar Energy Industries Association
"For state regulators looking to meet the new EPA standards, solar can be a game-changer. Today, solar is the fastest-growing source of renewable energy in the United States, employing 143,000 Americans and accounting for nearly 30 percent of all new electric generation capacity installed in 2013 — second only to natural gas. All totaled, solar is now generating enough clean, reliable and affordable electricity to effectively power 3 million homes. We're doing our part to help fight climate change, but we can do a lot more in the future — and that's something we will be stressing to state regulators."
The House Sustainable Energy and Environment Coalition
"SEEC welcomes EPA's first-ever proposal to cut carbon pollution from power plants. Climate change is already altering the world around us. All across our country people are witnessing its impacts, which will only worsen the longer we allow this problem to persist unmitigated. We must work to address carbon pollution, the principal contributor to climate change. With today's announcement, we are taking an important step in fulfilling our promise of a healthier and brighter tomorrow for our children. We already have limits on toxins like lead, mercury, and arsenic. Carbon pollution should be no different and as of today it no longer is. In the first year alone, these safeguards will help prevent 100,000 asthma attacks and 2,100 heart attacks. It's a common-sense effort that builds on activities already underway in a number of states as well as other critical initiatives by the Administration to reign in carbon pollution, such as increasing the fuel efficiency of our vehicles and efficiency of our appliances."
Mike Duncan, president and CEO of the American Coalition for Clean Coal Electricity
"If these rules are allowed to go into effect, the administration for all intents and purposes is creating America's next energy crisis. As we predicted, the administration chose political expediency over practical reality as it unveiled energy standards devoid of commonsense and flexibility. These guidelines represent a complete disregard for our country's most vital fuel sources, like American coal, which provides nearly 40 percent of America's power, reliably and affordably. Sadly, EPA's proposed regulations put America's low- and middle-income families most at risk of paying disproportionately more for energy. Those same families have seen their income dwindle by 22 percent over the last decade while their energy bills have increased by 27 percent," Duncan said. "More so, the rule threatens the energy reliability and economic promise we enjoy today. Only by recognizing the importance of an energy portfolio rich in fuel source diversity will we preserve America's access to stable and affordable power."