Massive storm soaking San Francisco Bay Area
In the North Bay, some spots have already received more than four inches of rain over a 24-hour span that began Wednesday morning
Dec 16th, 2016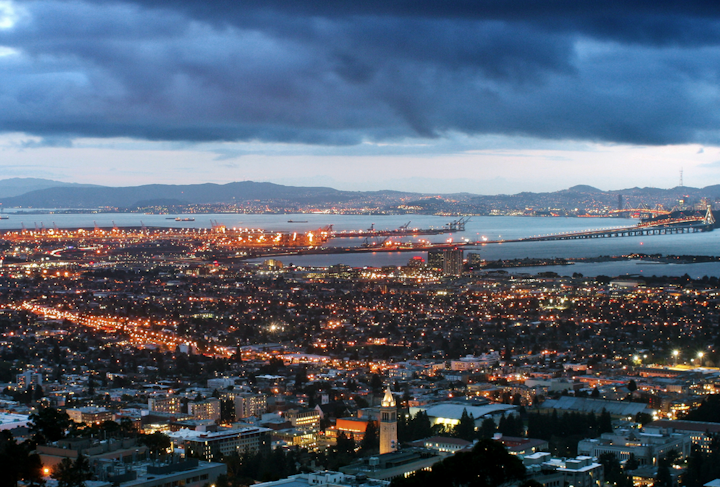 SAN FRANCISCO (AP) — One of the strongest rainstorms of the season has already hit parts of the San Francisco Bay Area and is expected to bring high tides and strong wind gusts that could snarl the evening commute and cause problems throughout the region, forecasters said.
In the North Bay, some spots have already received more than four inches of rain over a 24-hour span that began Wednesday morning.
The heavy rain is expected to hit San Francisco later Thursday and continue into Friday.
The storm could soak the region with as much as 2 inches of rain throughout the day in San Francisco and the East Bay. Double that amount is expected in parts of the South and North Bay.
California Highway Patrol Officer Andrew Barclay says drivers should take it slow and keep an eye out for standing water.
"Please give yourself that extra time to get to where you're going. Give yourself a space cushion when you're driving. Just be very cautious when you're driving," he told KNTV.
Flash flood warnings are in effect for the Santa Cruz Mountains. Scorched soil there from a recent wildfire makes the area vulnerable to erosion.
Winds could hit 50 miles an hour in some parts of the Bay Area.
Forecasters say the rain and high winds will go along with king tides that are expected to exceed 7 feet around noon Thursday.
The storm is adding to an already soggy past few months.
Forecasters say San Francisco's 12 days of rain in October were the most in a single month in more than a century.
San Francisco received 2.43 inches of precipitation in October, which was more than double the total from a year earlier.
South of San Francisco in the city of Pacifica, leaders are set to raze a neglected apartment that is at risk of crumbling due to coastal erosion.
Over the weekend a massive sinkhole opened near the building following rains and king tides.
Workers pumped sand and concrete into the hole, which closed access to a popular beach and caused concerns about recurring erosion due to heavy rains and high waves.
Elsewhere, trees dried by drought could be downed by the wind and the rain, leading to possible power outages.
In the Sierra Nevada, winds are gusting to nearly 100 mph over the ridgetops, downing power lines in the Reno area and slowing traffic ahead of a major winter storm off the Pacific.
A winter storm warning remains in effect through 4 a.m. Friday around Lake Tahoe, where 1 to 3 feet of snow is expected at the upper elevations. Flood watches and warnings have been issued for many streams and rivers along the Nevada-California line.
Southern California will get a soaking later Thursday and through Friday. Winds will be very strong late Thursday and into Friday with gusts of 75 miles per hour on mountain ridge tops and gusts of up to 60 miles per hour on the desert floor. Winds are expected to decrease Friday evening.