Illinois passes subsidy bill to save state's nuclear power plants
Exelon has previously warned that it would likely close the plants without the 13-year payout
Dec 2nd, 2016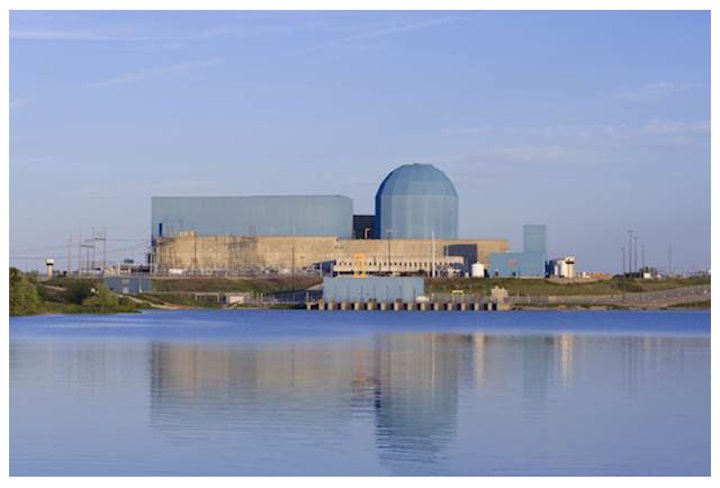 The Clinton Nuclear Generating Station, located in central Illinois, operated by Exelon Corp.
A bill that would subsidize a unit of Exelon Corp. to keep two financially struggling nuclear plants in operation—and save as many as 4,200 jobs—was passed by Illinois legislators and now is on Gov. Bruce Rauner's desk for final approval.
The Future Energy Jobs Bill, as it was called by supporters, would provide Exelon and Commonwealth Edison with a $235 million annual credit for the carbon-free energy produced by the otherwise unprofitable Clinton and Quad Cities nuclear plants. Exelon has previously warned that it would likely close the plants without the 13-year payout.
The Illinois state chambers argued the bill and debated numerous amendments but ultimately passed it on to the governor's office Thursday afternoon. The Illinois House voted 63-38 and the Senate approved it by a 32-18 margin, according to reports.
Critics contested the subsidy plan and called it a corporate bailout. Exelon and ComEd officials said it preserved jobs and clean energy technology at the cost of no more than 25 cents per month on the average ComEd residential customer's bill.
"This forward-looking energy policy levels the playing field and values all carbon-free energy equally, positions Illinois as a national leader in advancing clean energy, and will provide a major boost to the Illinois economy," Chris Crane, president and CEO of Exelon, said in a statement. "This has always been first and foremost about doing the right thing for our customers, the talented men and women who operate the plants, and the communities we serve."
Gov. Rauner applauded the efforts of negotiators to get the deal done.
"For months our administration has been very clear that any energy legislation should follow the guiding principles of protecting jobs, ratepayers and taxpayers," he said in a statement. "After dozens of hours of good faith negotiations, we have reached an agreement that aligns with those principles. This legislation will save thousands of jobs. It protects ratepayers, through guaranteed caps, from large rate increases in years to come."
A study using the IMPLAN economic modeling tool, however, alleged that the Exelon-backed plan would cost about 43,000 jobs lost through 2030. It predicted that Illinois government tax revenue would fall by $419.6 million and result in the large rate hike in U.S. history at $16.4 billion, according to reports.
A core feature of the legislation established a Zero Emission Standard (ZES) to reward the state's at-risk nuclear plants, which employ close to 4,200 people. Proponents say the ZES would position Illinois as one of the first states to fully recognize the environment benefit of nuclear power, which does not produce carbon pollution. Nuclear power provides more than 90 percent of Illinois' zero-carbon energy, supporters said.
The plan also strengthened a renewable portfolio standard to improve funding for solar development and clean energy job training, among other things.
Exelon announced in June that, absent a rescue bill, it would close the Quad Cities station by June 2018 and the Clinton station by June 2017.