Trump budget would cut climate science, EPA jobs, energy efficiency
President Donald Trump's proposed budget would gut programs for science and the environment, reflecting the Republican's rejection of mainstream science
Mar 16th, 2017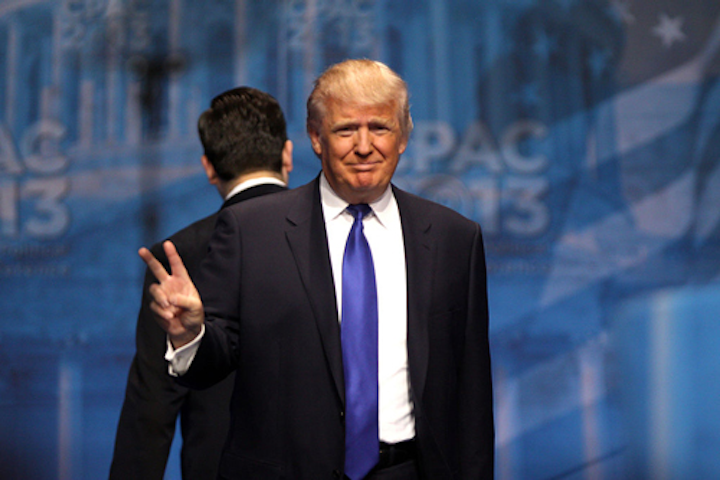 WASHINGTON (AP) — President Donald Trump's proposed budget would gut programs for science and the environment, reflecting the Republican's rejection of mainstream science.
Trump has frequently called climate change a "hoax," and his EPA chief, Scott Pruitt, said last week he does not believe carbon dioxide is a primary contributor to climate change. Trump's proposed budget would cut the EPA by 31 percent — nearly one-third — and eliminate more than 3,200 jobs.
That amounts to 20 percent of the agency's current workforce of 15,000.
White House Budget Director Mick Mulvaney said the Trump administration is cutting spending for climate change efforts because "we consider that to be a waste of your money."
Speaking to reporters Thursday, Mulvaney said: "I think the president is fairly straightforward. We're not spending money on that."
The EPA budget would drop to $5.7 billion from its current $8.1 billion.
Trump's proposed budget goes far beyond EPA cuts. It would eliminate funds for the Clean Power Plan, former President Barack Obama's signature effort to address climate change by restricting greenhouse gas emissions from coal-fired power plants.
The budget also eliminates funding for regional programs to clean up the Great Lakes, Puget Sound and Chesapeake Bay, as well as Energy Star, a popular program to promote efficiency in home appliances. Midwest Republicans in Congress were upset with the Great Lakes program cut, while Democrats denounced the overall plan in stark language.
"Literally and figuratively, this is a scorched-earth budget that represents an all-out assault on clean air, water and land," said Gina McCarthy, who led the EPA in Obama's second term.
Margie Alt, executive director of Environment America, called the budget proposal "dirty and dangerous" and said it would cripple U.S. efforts to combat climate change.
"It is basically a 'get out of jail free card' for polluters," Alt said.
But Thomas Pyle, president of the American Energy Alliance, an advocacy group backed by billionaire brothers Charles and David Koch, said Trump's budget "offers a much-needed resetting of the relationship between the federal government, the states and the American people."
By slashing budgets for the EPA, Interior, Energy and other departments, Trump is taking needed steps to "eliminate the architecture of President Obama's politically motivated climate action plan" and re-emphasize the core mission at federal agencies, Pyle said.