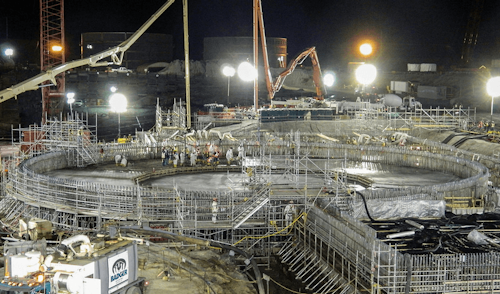 COLUMBIA, S.C. (AP) — One of South Carolina's nuclear power reactors remains shut down for what utility executives call a minor, non-nuclear issue.
A spokeswoman for SCANA Corp. says the 33-year-old reactor at V.C. Summer Nuclear Station north of Columbia is safe and stable while teams assess repairs.
Federal regulators say the unit automatically shut down Monday morning. It remained offline Thursday morning.
SCANA spokeswoman Rhonda O'Banion says there was a minor issue with the main transformer, and the plant's safety systems responded exactly as designed.
The utility, along with state-owned Santee Cooper, decided last month to abandon construction on two additional reactors at the plant after jointly spending nearly $10 billion.
South Carolina's seven existing reactors supply nearly 60 percent of the state's electricity. The state ranks third nationwide in nuclear energy production.