New Vermont GOP gov. sticking with 90 percent renewable goal
Vermont's new Republican governor says he's sticking with the state's long-range goal of getting 90 percent of the state's energy from renewable energy sources by 2050
Jan 9th, 2017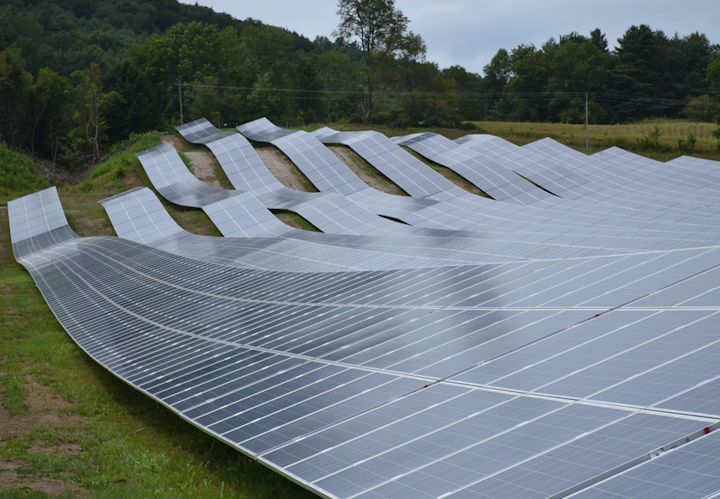 MONTPELIER, Vt. (AP) — Vermont's new Republican governor says he's sticking with the state's long-range goal of getting 90 percent of the state's energy from renewable energy sources by 2050.
Gov. Phil Scott made the comments Monday. He highlighted a new solar power installation by the Waterbury-based SunCommon that installed solar panels over four parking spaces outside the Hunger Mountain Cooperative in Montpelier.
Scott says reaching the 90 percent goal, established by his Democratic predecessor Peter Shumlin, will require changes in technology, but renewable energy technology is changing every day.
Scott also said that renewable energy technology is also a source of jobs that fits with his administration's economic development goals.
SunCommon says its timber frame solar canopy is a way to expand solar beyond the traditional rooftop and backyards.