Solar energy capacity in Minnesota takes a big leap in 2016
By 2015, 35 MW of solar energy was generated, or enough to power more than 39,000 homes

Jan 13th, 2017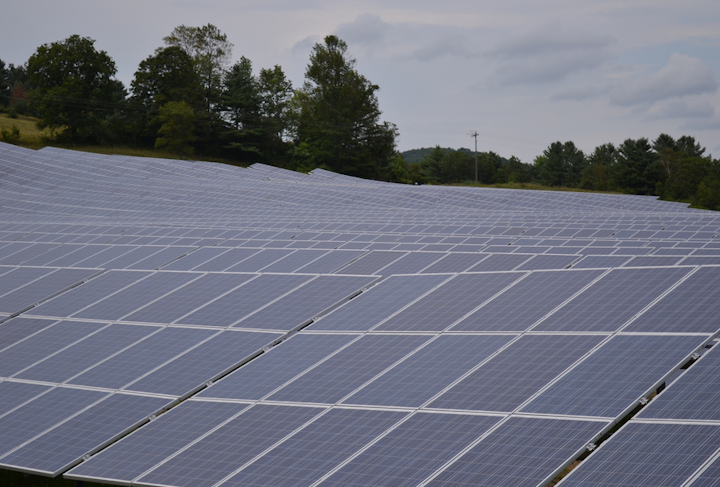 ST. PAUL, Minn. (AP) — Minnesota's solar energy capacity made great strides in the last year and state officials don't expect the pace of growth to slow down.
By 2015, 35 MW of solar energy was generated, or enough to power more than 39,000 homes. Last year, that capacity grew to 250 MW.
State officials anticipate solar panels to be scattered throughout Minnesota within the next two years, capable of producing as much electricity as a coal-fired power plant.
Chisago County has more solar capacity than any other county in the state, Minnesota Public Radio News reported. Minnesota's largest solar energy facility, the new North Star project, is located in Chisago County. There, solar panels produce up to 100 MW, with power purchased by Xcel Energy.
"I do think that we will see this inspire others to see how they can push the limits a little bit, maybe get up to 200 or 250 MW," said Chris Clark, Xcel Minnesota's president.
Solar energy projects at a Metropolitan Council wastewater treatment plant in Shakopee and the Minneapolis-St. Paul International Airport recently came on line, boosting the state's capacity.
Currently, solar panels account for less than 1 percent of Minnesota's electricity needs. State Commerce Commissioner Mike Rothman said that will be changing and the state will be looking at a "tremendous amount of growth for solar."