Colorado lawmakers talk energy policy under Trump administration
Panel chair GOP Sen. Ray Scott of Grand Junction said the Select Committee on Energy and the Environment will deal with facts
Jan 23rd, 2017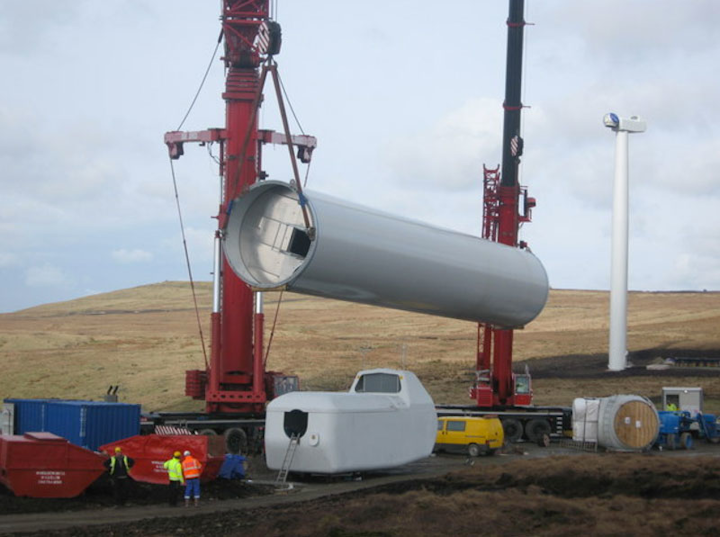 DENVER (AP) — Affordable energy, climate protection and a dose of partisanship dominated the first hearing Thursday of an energy subcommittee that Colorado Republicans created in anticipation of new policies under the incoming Donald Trump administration.
Panel chair GOP Sen. Ray Scott of Grand Junction said the Select Committee on Energy and the Environment will deal with facts — not fears — as it develops policy recommendations to promote energy production and environmental safeguards.
Energy supports 200,000 Colorado jobs and generates billions in revenue, Scott said, adding that the Trump administration is, "like it or not, is bringing a new set of priorities" and "course corrections."
Democrats hold two seats on the five-member panel. They called several witnesses to testify about global warming, green energy and the health impacts of air pollution.
Democratic Sen. Matt Jones of Louisville cited Trump's nominees to head the Environmental Protection Agency and Department of Energy — Oklahoma Attorney General Scott Pruitt and former Texas Gov. Rick Perry, respectively — while insisting that "Coloradans don't want to go backwards."
Pruitt has joined a lawsuit against the EPA opposing the Obama administration's plan to limit planet-warming carbon emissions from coal-fired power plants. Pruitt also sued over the EPA's recent expansion of water bodies regulated under the Clean Water Act.
Perry once called for abolishing the Energy Department.
Pruitt testified Wednesday at a confirmation hearing that he disagreed with Trump's earlier claims that global warming is a hoax created by the Chinese to harm the economic competitiveness of the United States.
On Thursday, Perry testified that he regretted his statement about abolishing the Energy Department.
Most of Thursday's session dealt with data on Colorado and U.S. energy production, markets, employment and prospects, presented by Brian Payer, a chemical engineer and specialist who works with the Colorado Energy Council.
Sen. Don Coram, R-Montrose, noted that retraining — not relocating — coal workers who lose their jobs is a priority. Retraining workers, but forcing them to move to find work, "is not a solution," he said.
Scott closed the hearing by displaying a graphic comparing dozens of model forecasts to actual rising temperatures to indicate the science isn't precise.
The graphic was produced by Roy Spencer, a research scientist at the University of Alabama, Huntsville who has insisted that climate models upon which governments make policy are unreliable.
"It's a settled science," Jones insisted.