Bill to help New Jersey's nuclear power plants advances
The legislation could mean ratepayers would pay from $31 to $41 more annually on their utility bills, according to estimates
Dec 21st, 2017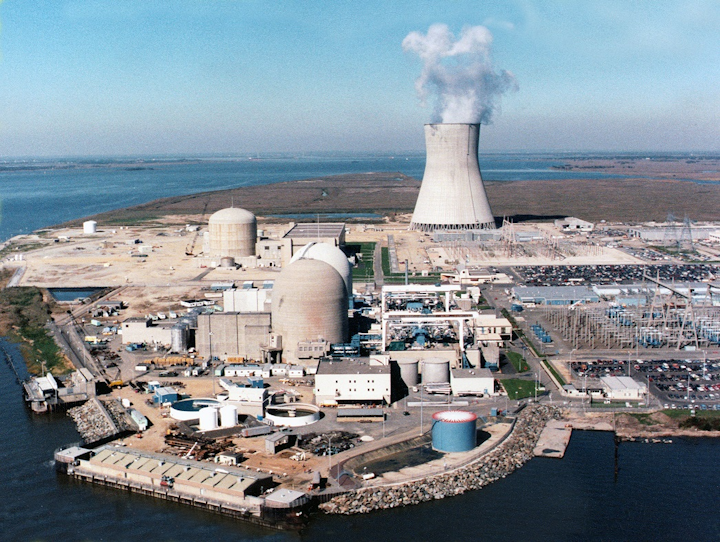 TRENTON, N.J. (AP) — New Jersey lawmakers on Wednesday advanced a roughly $300 million bill that would raise utility ratepayers' costs to rescue the state's nuclear power industry from what some say is impending financial ruin.
A Democrat-led, joint Assembly and Senate committee unanimously approved the legislation after a five-hour hearing. It will send the measure to the full Assembly and Senate and set up a potential vote in the waning days of GOP Gov. Chris Christie's administration.
The legislation could mean ratepayers would pay from $31 to $41 more annually on their utility bills, according to estimates.
The legislation comes after officials from PSE&G, the state's biggest utility, told lawmakers in a separate hearing that their two nuclear plants, which account for about 40 percent of the state's electricity production, are in danger of going broke within two years and would shut down. That would mean the loss of zero-carbon-emitting power, a relatively cheap source of energy compared to fossil fuels, and up to 6,000 jobs, according to Ralph Izzo, the utility's president and CEO.
"If the state wants $14 million more tons of carbon, if the state is OK with replacing $7 per megawatt hour electricity with $25 per megawatt hour electricity and $400 million more in bills, if the state is OK with 6,000 jobs going away, that is the state's right to make that decision," Izzo said in an interview before the hearing, where he testified in favor of the bill.
But the legislation has drawn significant opposition, including from the AARP, environmental groups and industrial utility ratepayers, who stand to see their bills rise sharply under the proposal. They argue that PSE&G is opportunistically pursuing what amounts to a bailout during the lame-duck session without showing the financial need for the package.
"I need to stress that we do not have evidence in front of us to demonstrate that this level of subsidy or any level of subsidy is needed," said Rate Counsel Stephanie Brand, a state official appointed by the governor to advocate for ratepayers.
Izzo stressed that the state's Board of Public Utilities could look at PSE&G's financial records under the legislation, though that information wouldn't be publicly available.
PSE&G estimates ratepayers could pay up to almost $31 more each year under the legislation. Brand put the figure closer to $41 a year. Differing average monthly usage rates accounts for the varying estimates.
The overall cost of the effort is estimated at about $300 million annually, financed by electric utilities under the bill. They are expected to pass costs along to ratepayers.
Christie has said he wouldn't sign a bill that was "larded up" with additional requirements.
On Wednesday, the governor said he hasn't taken a position on the bill but had been in touch with the sponsors as they crafted it. He called on environmental groups to back it since it's a low-emission energy source and more reliable than wind power. He also said nuclear is an important part of diversifying the state's energy grid.
"I'm not in favor of putting all of our eggs in any basket," Christie said.
New Jersey has three nuclear facilities, two of which are operated by PSE&G. A third, Oyster Creek, is run by Exelon and slated to close in 2019.