SEC Probing Utilities over Abandoned S.C. Nuclear Power Project
SCANA told investors in a release Tuesday the company will "fully cooperate" with the probe by the U.S. Securities and Exchange Commission.
Oct 17th, 2017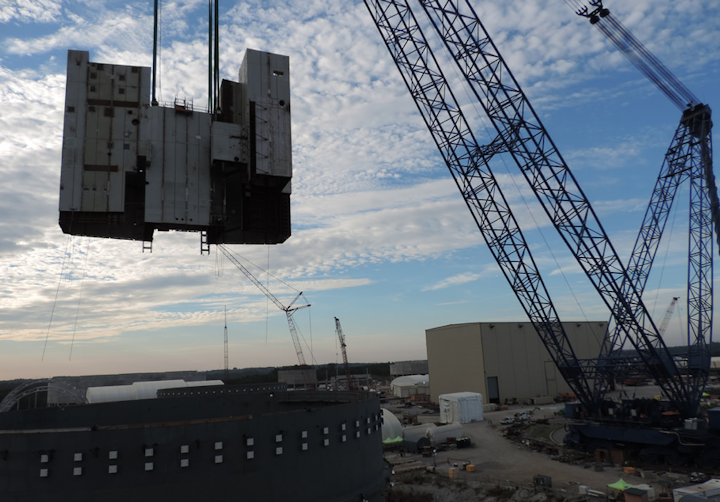 Securities regulators are investigating the failure of a nuclear reactor construction project in South Carolina.
SCANA, parent company of South Carolina Electric & Gas Co., says it's complying with a subpoena from the SEC.
The probe comes on the heels of legislative, state and federal investigations into the project, on which SCE&G and state-owned utility Santee Cooper spent nearly $10 billion over a decade before shuttering it earlier this year.
Thousands of people lost their jobs when the project failed. More than half a dozen lawsuits have been filed, some by ratepayers angry they've been charged $2 billion to pay interest on debt without any power being generated.
Last month, Santee Cooper confirmed that the U.S. Attorney's Office in South Carolina requested that the company produce documents related to the V.C. Summer project.
"The subpoena requires the Company to produce a broad range of documents related to the project," SCANA officials wrote. "The Company intends to cooperate with the government's investigation."
Santee Cooper CEO Lonnie Carter announced his retirement shortly after the annoucement about abandoning work at the Summer plant. Executives with both companies previously testified they had sought federal help to keep the project going and were rebuffed.
Executives also have blamed the bankruptcy filing of Westinghouse, which was a primary contractor on the reactor work, as making the project financially and logistically unfeasible. Westingthouse filed for Chapter 11 projection earlier this year.
Another story last month indicated that utility officials knew the project was in trouble for a long time. That's according to an independent analysis of the nuclear plant project advised Santee Cooper and South Carolina Electric & Gas Co. to hire someone to enforce contractor accountability at the V.C. Summer Nuclear Station, where two new reactors were being built.
The utilities in 2014 hired Bechtel Corp., a global engineering, construction and project management company, to do an independent analysis of the project. Gov. Henry McMaster's office released the report to reporters Monday over objections from Santee Cooper's attorneys, who asked the governor not to give it to the public.
In the report, dated February 2016, Bechtel wrote that the project suffers from "major project management issues that must be resolved for project success," including a lack of cohesion among plans and schedules adopted by various contractors.
"The overall morale on the project is low," Bechtel wrote, noting that, at that time, the already years-delayed effort was several years behind schedule. "There is a significant disconnect between construction need date and procurement delivery dates."