Vermont regulators approve 20 MW solar power project
The Coolidge Solar Project by Ranger Solar, which is expected to be the state's largest solar power installation, would use 88.5 acres of a 155-acre farm
Apr 3rd, 2017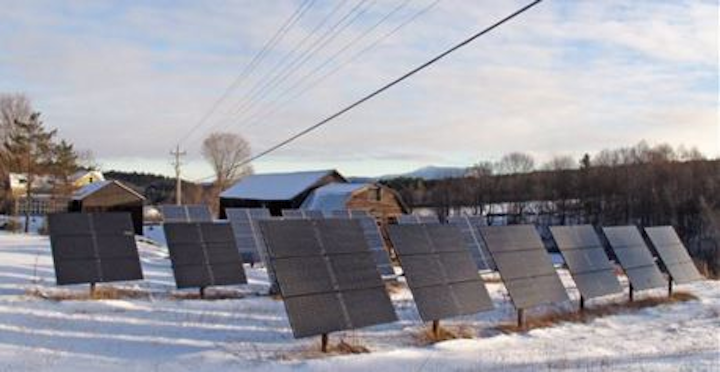 LUDLOW, Vt. (AP) — The Vermont Public Service Board has approved the installation of a 20 MW, 82,000-solar panel project slated for an old farm on the Ludlow-Cavendish town line.
The Coolidge Solar Project by Ranger Solar, which is expected to be the state's largest solar power installation, would use 88.5 acres of a 155-acre farm.
The board granted a certificate of public good, saying the project "will result in significant economic and environmental benefits for the state of Vermont."
The board says it also has the potential to lower Vermont ratepayer costs, even though power from the facility is slated to be sold to Connecticut utilities.
A Green Mountain Power spokeswoman says the company isn't interested in buying electricity from Coolidge Solar since the site is out of the service area.
Construction is expected to begin next year.