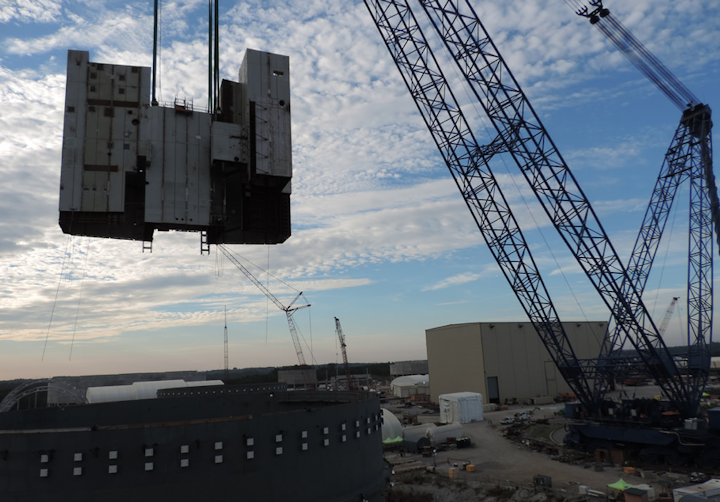 COLUMBIA, S.C. —South Carolina's utility watchdog agency wants to know how much SCANA Corp. and its proposed suitor, Virginia-based Dominion Energy, are spending on lobbying and advertising.
The Post and Courier of Charleston reported South Carolina's Office of Regulatory Staff raised the questions as state lawmakers consider whether to go along with the $14.6 billion sale.
SCANA's South Carolina Electric and Gas Co. and the state-owned utility Santee Cooper walked away from construction of two nuclear reactors last July.
State lawmakers appear to be wary of the deal, wondering if the South Carolina utility can find a better offer.
The two utilities are asking state senators not to be hasty when deciding how to respond to the $9 billion cancellation of two nuclear reactors at Fairfield County's V.C. Summer station, according to the Port and Courier story. They hope to stall legislation in the Senate that would temporarily cut off the $37 million per month that SCANA collects for the unfinished reactors.
The House already voted 119-1 to do just that.
SCANA and Dominion hope to have the merger approved by July. Last month, Dominion Energy CEO Tom Farrell told the Public Service Commission that the Virginia company's proposed deal was the best option.
Farrell warned that SCANA could go bankrupt if the company can't keep charging customers to pay debts on the construction of two reactors at the V.C. Summer Nuclear Station in Fairfield County.
SCANA abandoned the project last year following the bankruptcy of lead contractor Westinghouse. Dominion has proposed a $14.6 billion deal to buy SCANA, whose ratepayers have already paid out $2 billion to fund the utility's debt on the project.
Dominion has said the merged company would not pick up work on the Summer nuclear power plant.