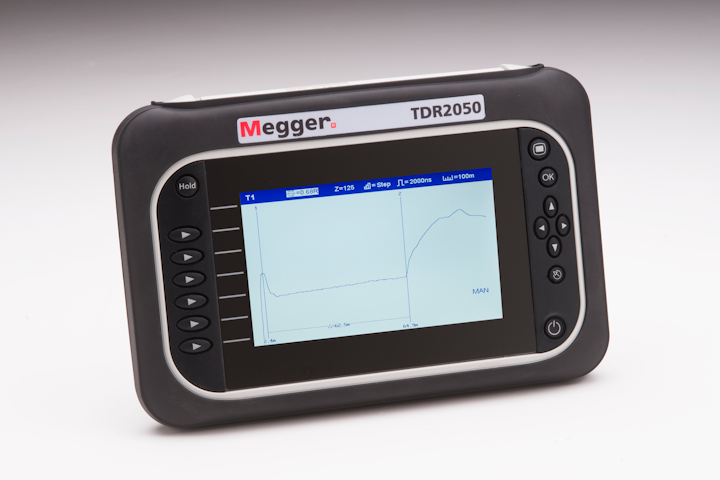 Megger, a manufacture and supplier of test equipment and measuring instruments for electrical powerapplications, now offers an advanced dual channel, dual trace time domain reflectometer (TDR) that locates faults on paired metallic cables. The TDR2050 is cited to be the first in its class to have a 600 V CAT IV input protection filter built into it, giving technicians the ability to connect to known live lines.
This TDR is ideal for detecting illegal wire taps without having to power down the line. By having the ability to connect to potentially live circuits, the TDR2050 is a more flexible instrument suited for a wider range of applications including locating cable faults as part of a responsive or routine maintenance program, electrical inspection during quality checks, testing reels of cable for shipping damage, maintaining rail network signal communications and power cabling as well as ensuring safe and efficient state of commercial heating and air conditioning cable.
Featuring a large (800 x 480 pixels), extra high-resolution (to 0.1 m), backlit, WVGA color LCD display with easy set up features, the TDR's graphic display has a vibrancy that helps the user identify key events on the trace. The unit's directional control buttons and soft keys provide easy operation.
For more information about Megger or other products, click here to go to Utility Products' Buyers Guide.