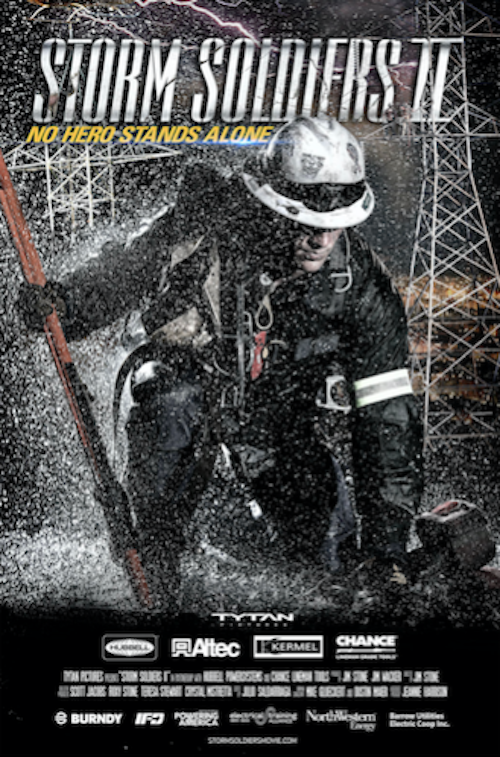 Hubbell Power Systems Inc. (HPS) announces the release of Storm Soldiers II: No Hero Stands Alone on April 18, National Linemen Day. HPS partnered with film producer Tytan Pictures on the second installment of the Storm Soldiers project to tell a more personal story of the commitment and sacrifice that comes with being a utility line worker.

After the overwhelming response to their first collaboration, Storm Soldiers, Tytan and HPS continue with a gripping story of what it takes to be a Storm Soldier. The 75-minute documentary follows six line families from across the United States over the course of 15 months and documents moments of accomplishment, deep reflection and great loss.

The movie and other Storm Soldiers merchandise will be available for purchase at shop.stormsoldiersthemovie.com. HPS donates 100 percent of its proceeds to charities that support linemen and their families.
For more information about Hubbell Power Systems' Storm Soldiers II: No Hero Stands Alone or other products, click here to go to Utility Products' Buyers Guide.