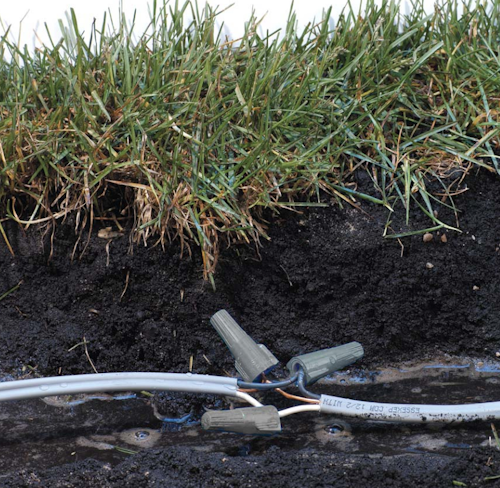 Ruggedness is the only word that counts when it comes to connecting electrical wiringunderground or anywhere moisture, dirt and corrosion are a problem. IDEAL WeatherProof and UnderGround wire connectors come pre-filled with a non-hardening, silicone-based sealant to safeguard wiring from damaging elements for the longest-lasting, most reliable connections. In addition, they eliminate the need for heat-shrinking conductor splices, messy resin packs or multi-step corrosion kits. Both exceed the rigorous test standards of UL 486D and are rated to 600V.
IDEAL WeatherProof connectors are as versatile as they are rugged, providing a wiring solution for places requiring a tough, weatherproof connector. They handle copper wire sizes from #22 to #6 AWG, and feature color-coding to indicate applicable wire ranges. Gripped swept wings help minimize stress on the contractor's fingers and wrist with no pre-twisting required. Because the connectors are pre-filled, there is no faster, easier way to safely connect wires exposed to rain or damp locations.
IDEAL UnderGround below grade/direct burial connectors are manufactured with an extra-thick, thermoplastic shell for extreme durability and reliable connections. Versatile and timesaving, they will handle wire combinations as small as #20 AWG or as large as #8 AWG.
For more information about IDEAL or other products, click here to go to Utility Products' Buyers Guide.