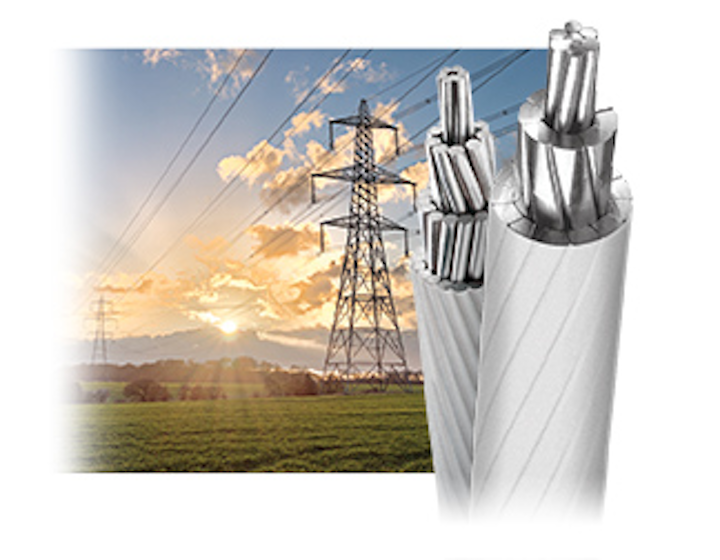 Power management:General Cable has been awarded the conductor portion of the Cimarron to Mathewson transmission project by Oklahoma Gas & Electric (OG&E), the largest electric utility in the state of Oklahoma, to address the need for additional electric transmission capacity for the Oklahoma City Metropolitan Area. The Cimarron to Mathewson project is a new network upgrade and will consist of a 345 kV transmission linethat is intended to increase capacity, enhance reliability and system stability for the state's largest urban region. OG&E will construct and own the line as part of the regional transmission plan developed by the Southwest Power Pool.
To assist OG&E in keeping pace with the ever-growing demand for cost-competitive power, General Cable will apply its E3X™ Technology to a TransPowr® 1590 kcmil ACSR Lapwing bare overhead conductor that will interconnect a new transmission line within OG&E's Canadian County Oklahoma service territory. The patent-pending E3X Technology is a thin, durable coating applied to the surface of any General Cable overhead conductor that is engineered to improve grid efficiency by lowering operating temperature reducing power losses and increasing power carrying capacity, allowing greater efficiency and lower total system costs without compromising on safety and compliance.
"We are excited that Oklahoma Gas & Electric selected General Cable to support the Cimarron to Mathewson transmission project," said Joshua Katzman, Vice President of Sales, General Cable Electric Utility Products. "As a leader in safety, quality and innovation, General Cable is pleased to partner with OG&E to add electric transmission capacity and enhance grid reliability by using our E3X Technology."
About OG&E
OG&E, a subsidiary of OGE Energy Corp. (NYSE: OGE), serves approximately 822,000 customers in a service territory spanning 30,000 square miles in Oklahoma and western Arkansas. Visit our Website at www.oge.com
About General Cable
General Cable (NYSE: BGC), a Fortune 500 company headquartered in Highland Heights, Kentucky, is a leader in the development, design, manufacture, marketing and distribution of aluminum, copper and fiber optic wire and cable products for the energy, construction, industrial, specialty and communications markets. General Cable is one of the largest wire and cable manufacturing companies in the world. It operates manufacturing facilities in its core markets and has worldwide sales representation and distribution. Visit our Website at www.generalcable.com
For more information about General Cable or other products, click here to go to Utility Products' Buyers Guide.