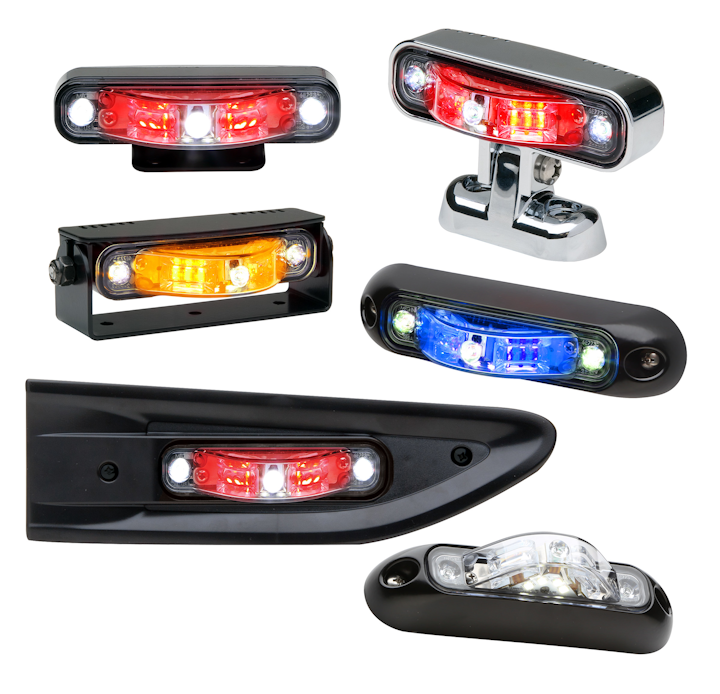 Utility safety: Kicking it up a notch from the versatile V-Series is a feat only Whelen could achieve. Now you can add the ION Super-LED superior, compact lighting performance in a housing that stands alone or choose the SideKick™ fender housing for the Police Interceptor and Chevy Caprice Police Models. Expect even more performance, more features, more intersection warning.
Features include combination lighting for warning, flood/alley and ground warning (puddle light). 180 degree wide angle models include compact standalone with surface mount, built-in flange, universal or SideKick™ fender mounted for Ford Police Interceptor or Chevy Caprice.
The universal mount options include bail/swivel bracket, rubber grommet and pedestal mount in black or white. Surface mount models include flange, available in black, white or chrome. All feature hard coated lenses with HDO technology (High Definition Optics) and twenty-five ScanLock™ flash patterns including fourteen synchronizable patterns.
Meets and exceeds Class I SAEJ595, SAE 845, NFPA 1901, and KKK1822 requirements and is covered by Whelen's Five year HDP® Heavy-Duty Professional warranty.
For more information about Whelen or other products, click here to go to Utility Products' Buyers Guide.