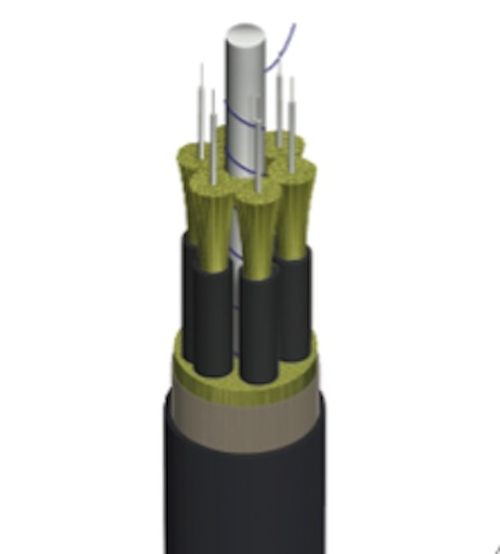 Fiber optic cable: AFL's Indoor/Outdoor Low Smoke Zero Halogen (LSZH) Breakout Cables are suited for rugged applications and installations requiring increased performance. LSZH- rated I/O Breakout fiber optic cables are available from 2-24 count with variable sub-cable dimensions to support specific termination and routing requirements.

These fiber optic cables feature a durable IEC-compliant, zero halogen, UV and fungal resistant outer jacket. Sub-cables can be specified at 2.0 mm, 2.4 mm or 2.9 mm diameters to fit the specific application. Additional strength member is applied to specifically support wedge-style industrial termination schemes. Tested and qualified to the most stringent safety and performance standards, Low Smoke Zero Halogen Breakout cables can be deployed with confidence in the most demanding of conditions.

Features:
• UL1666 riser-rated with water-blocked sub-units
• Sub-units and tight buffer available in a variety of colors
• Tested to meet or exceed GR-409-CORE and ICEA-S-104-696
• Compliant to Directive 2002/95/EC (RoHS)

For more information about AFL or other breakout cable, click here to go to Utility Products' Buyers Guide.