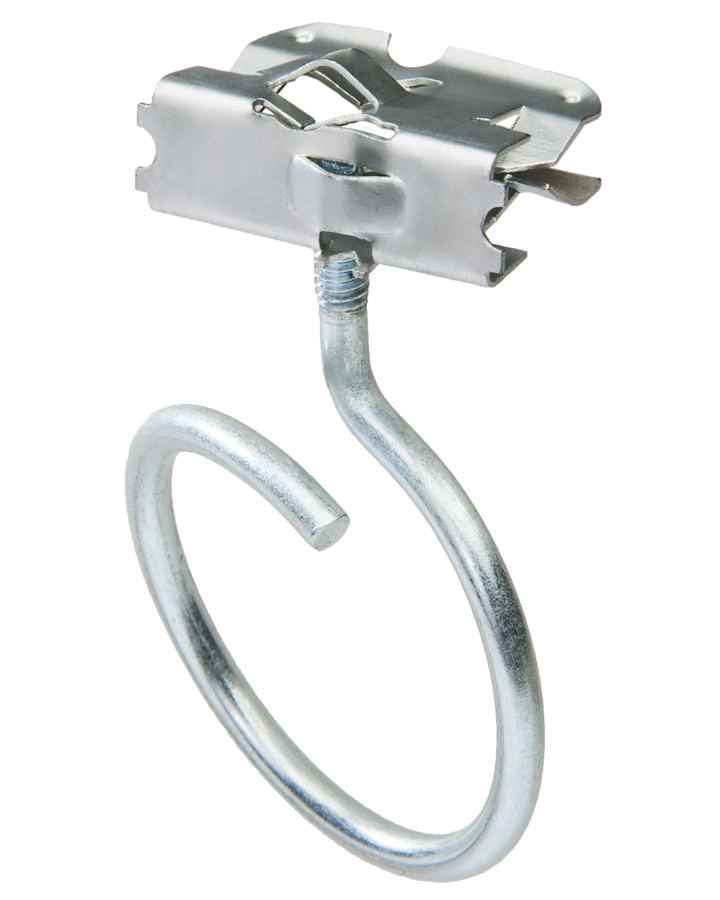 Camarillo, CA – Utility line construction: Platinum Tools, a provider of solutions for the preparation, installation and hand termination of wire and cable, announces that it has added five new Threaded Screw Bridle Rings (p/n JH802 though JH809) and two new Beam Clamps (p/n JH966 & JH967) to its extensive inventory of low-voltage cable management solutions.
"We are now shipping our new threaded screw Bridle Rings and Beam Clamps for low-voltage installations," announced John Phillips, Platinum Tools, Inc. product manager. "Offering various diameter sizes and standard thread configurations, the new bridle rings attach with beam clamps on flanges up to a half inch. Simple, effective and constructed of solid, low carbon steel, these additions complement our extensive line of J-Hooks for an additional cable management solution."
The new Bridle Rings include the JH802-100 (10 x 24 - 3/4" ID), JH804-100 (10 x 24 – 2" ID), JH807-100 (1/4" x 20 – 1 1/4" ID), JH808-100 (1/4" x 20 – 2". ID), JH809-50 (1/4" x 20 – 4" ID).
The new Beam Clamps include the JH966-100 for 1/8" - 1/2" flanges. E-Z installation to beam flanges up to 1/2". Supports 1/4" and 3/8" threaded rod, S-hooks, and bridle rings. For standard 1/4" - 20 or #10-24 threaded bridle rings.
The JH967-100 Beam Clamp for 1/8" - 1/2" flanges, supports drive rings or bridle rings and requires only a hammer to install.
For more information about Platinum Tools or other products, click here to go to Utility Products' Buyers Guide.