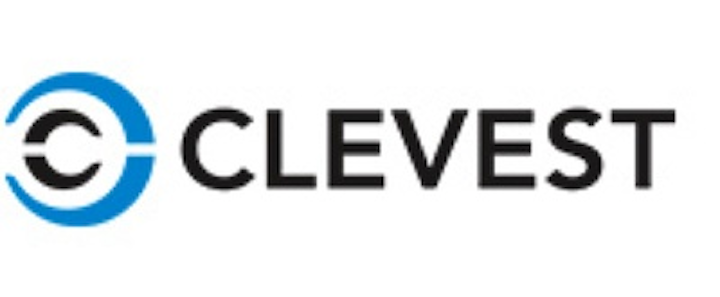 Utility equipment: Clevest Solutions Inc. introduced a new integration between its mobile workforce management (MWFM) and automatic vehicle location (AVL) solution and Cityworks GIS-centric asset management system at the Cityworks User Conference (Azteca Systems Inc.). The solution provides city government and utilities with a comprehensive mobile solution for better managing work in the field to help lower fuel consumption, control vehicle costs, enhance worker productivity and improve safety.

"The Cityworks conference is an important forum for communicating with the company's 400-member customer base. We're excited at the first-hand opportunity it's affording us to demonstrate how the Clevest solution is applicable across multiple segments of city services beyond water, gas and electric where we have our roots, and how the Cityworks integration can help government use mobile technology to better manage city vehicles both operationally and from an asset management perspective," stated Thomas Ligocki, President & CEO of Clevest.

"A major strength of the Clevest solution is that it combines MWFM and AVL in one map-based user interface," emphasized Wayne Hill, Vice President, Client Relations, Azteca Systems Inc. "Clevest's open APIs and expertise in integration line up well with our product philosophy, making our technologies very complimentary. Our mutual partnerships with Esri have allowed us to further simplify integration efforts and build a highly streamlined joint solution, which we expect will generate significant interest during the conference as well as in the marketplace at large."

Using the Esri ArcGIS platform as its asset infrastructure database, the joint solution provides a real-time view of work orders, vehicle locations and assets from a single, browser-based map interface. Supervisors in the office use Clevest MWFM to assign service requests and work orders from Cityworks for real-time scheduling and dispatch to field workers.

For increased visibility into field operations, supervisors can use the browser-based Cityworks map view to access GPS-based vehicle location information captured by Clevest AVL. With Clevest AVL, supervisors can track vehicle locations, determine the closest vehicle to a task, monitor or query the status or progress on a task, and quickly address any issues that may occur. As work is completed, field workers use the Clevest mobile application to transmit order completion information wirelessly back to Cityworks.

About Azteca Systems Inc
Founded in 1986, Azteca Systems Inc supports more than 450 Cityworks customers throughout the United States and around the world ranging in size from single user sites to agencies serving millions of people. These include public works departments, municipalities, utilities, parks and recreation districts, airports and other organizations responsible for the care and operation of public assets and infrastructure. Learn how Cityworks is Empowering GISTM at www.cityworks.com.

About Clevest
Clevest provides software for mobile workforce automation and smart grid operations exclusively for electric, gas and water utilities of all sizes. Over 125 utilities worldwide have chosen Clevest to transform their field operations by harnessing the power of our software and deep domain knowledge of mobile computing and utility operations. Clevest¹s award-winning platform powers a product suite that includes mobile workforce management, real-time automated vehicle location, meter reading solutions and a patent-pending configuration tool, as well as the only complete solution for smart grid deployment operations and maintenance activities.

For more information about Clevest or other safety products, click here to go to Utility Products' Buyers Guide.