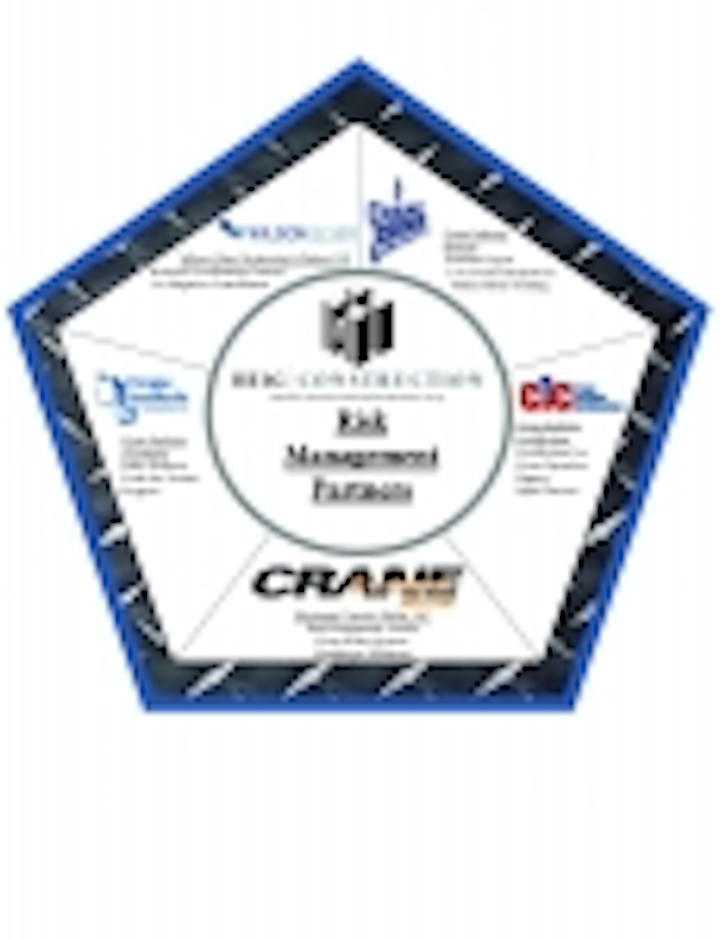 HIIG │ Construction division of Houston International Insurance Group has named Crane Institute Certification (CIC) one of its Risk Management Partners for its "best in class" crane operator, rigger, and signal person certifications. HIIG │ Construction division of Houston International Insurance Group (HIIG), Houston, Texas, has named Crane Institute Certification (CIC), Villa Rica, Ga., one of its Risk Management Partners. The partnership allows for reduced premium costs to entities insured by HIIG.
"In today's market, certification of crane operators, riggers, signalpersons, and others working with and around cranes is expected and has become the industry standard. Certification is proven to be effective in mitigating risk. We have identified CIC Certifications as being best in class, which is why we will provide additional premium credits to any organizations utilizing CIC for the certification of their workers," said Kevin Cunningham, president of HIIG Construction.
"We selected CIC as our Certification partner for many reasons, but primarily for the thoroughness of its testing, which distinguishes the skill level of the individual, and for the value to the customer. CIC's tests are highly efficient, low cost, and provide richer credentialing of workers," said Cunningham.
"Accredited certification is the most reliable and valid means of qualifying workers and it offers employers an affordable method for documenting its risk management practices. CIC is pleased to be aligned with HIIG in a program that rewards companies for being proactive with safety," said Debbie Dickinson, Executive Director of CIC.
According to Cunningham, insurance premiums are increasing as much as 15 percent industry wide. Offering additional premium credits for companies that demonstrate low risk factors, such as Certification by CIC, will help to offset those costs.
Crane operator certifications from CIC test operators according to type of crane and capacity of crane in five mobile crane categories. Additional certifications are available for Digger Derrick, Articulating Boom Crane, and Service/Mechanics Trucks operators. In addition, two levels of Rigger certification are now available, and a CIC Lift Director certification is in development.
About Crane Institute Certification
Crane Institute Certification (CIC), Villa Rica, Ga., is an independent certifying organization providing OSHA recognized, NCCA accredited certifications for mobile crane operators according to type and capacity, as well as rigger and signalperson certifications. Among the certification programs CIC has in development are tower crane operator, crane inspector/certifier, and lift director. Exams are available in English and Spanish. For more information, visit www.cicert.com.
About HIIG
Houston International Insurance Group (HIIG) is an insurance holding company based in Houston, Texas, with offices in Atlanta, Ga., Birmingham, Ala., Chicago, Ill., and Dallas, Texas. The groups underwrite through specialty divisions including HIIG Construction, HIIG Energy, HIIG Professional, and HIIG Specialty, which offer surplus lines and admitted carriers that are rated A/A- by A.M. Best Company.


For more information about Crane Institute Certification or other products, click here to go to Utility Products' Buyers Guide.