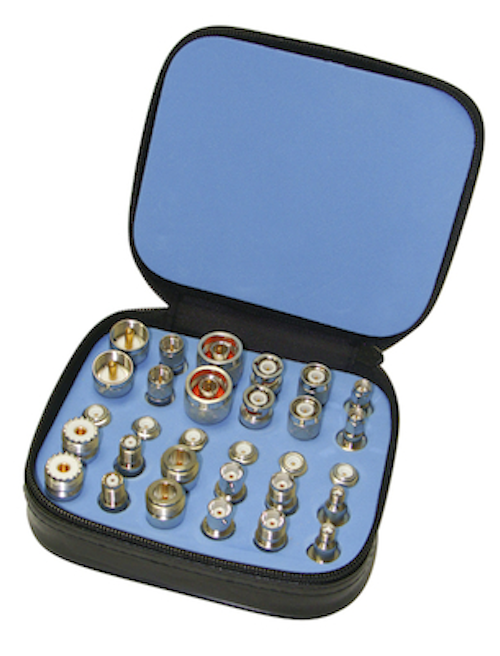 San Diego, March 28, 2011—RF Connectors' 30-piece classic Unidapt kit is now offered with white bronze plating. The RFA-4024-WB white bronze provides a tarnish- free, non-magnetic solution with electrical performance rivaling silver plated products. In addition, white bronze is corrosion resistant, lead-free and has low intermodulation distortion. Unidapt system adapters come with gold-plated contacts and DuPont Teflon insulation.

Simply mix or match any male to male, female to female, or male to female adapter components. Literally hundreds of different adapters can be made instantly using the N, BNC, TNC, SMA, UHF or M-UHF components contained within our classic RFA-4024 Unidapt kit. The universal center adapter is the key.

RF Connectors is a division of RF Industries (NASDAQ: RFIL), a supplier of connecting solutions provided through its operating divisions: RF Connectors, RF Cable Assembly, Aviel Electronics, RF Neulink, RadioMobile, OddCablescom and RF Precision Products.