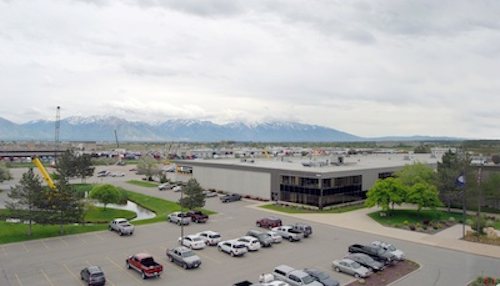 Manitowoc, Wis.—Manitowoc Crane Care certified H&E Equipment's Salt Lake City branch for its EnCORE Partners program. This is the second H&E location to qualify as an EnCORE Partner and the branch is now qualified to remanufacture Manitowoc, Grove and National Crane products.

John Brockway, vice president of crane sales for H&E Equipment Services, said that a second EnCORE Partner location will help serve customers better.

"The Salt Lake City branch has always been very strong in crane sales and service. Adding the remanufacturing capability is a great additional benefit for our customers," he said. "We will also save time and freight cost for our customers in the western region by remanufacturing in Utah instead of shipping cranes to our Alabama facility."

The EnCORE Partners program certifies dealers to complete structural repairs as well as fully remanufacture cranes to like-new conditions, typically at half the cost of a new crane. To qualify as an EnCORE Partner, a dealer must meet established guidelines of training and staffing, including the addition of a structural engineer to interface directly with Manitowoc on technical issues.

EnCORE Partners remanufacturing is a close collaboration with Manitowoc Crane Care in order to ensure refurbished cranes meet all Manitowoc requirements and OSHA guidelines. When customers opt for EnCORE remanufacture, Manitowoc fully certifies the crane's load charts.

Gilberto Ferreira, EnCORE director for the Americas, said the addition of another EnCORE Partner emphasizes Manitowoc's commitment to customers.

"By continuing to expand our EnCORE Partners network, we provide more options and easier access for customers to optimize the lifecycle of their cranes," he said.

The qualification of the H&E facility in Salt Lake City, Utah follows that of H&E's Birmingham, Ala., location, which was the first EnCORE facility to completely remanufacture a Manitowoc crane. That crane, a Manitowoc 888 crawler, was handed over to its owner in a ceremony at the CONEXPO 2011 trade show earlier this year in Las Vegas, Nev.