Composite telescopic pole
Duratel installs its first composite telescopic pole.


Sep 26th, 2011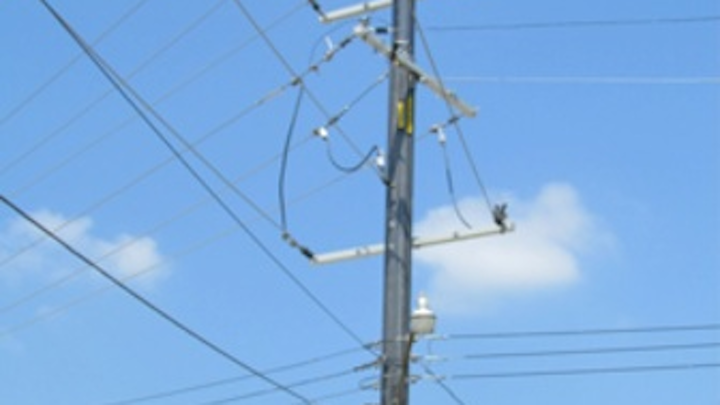 Chicago, Ill.—A mid-west utility was looking for a strong pole that would help with the elimination of guy wires on a customer's property. The solution was found with the use of Duratel's composite poles for the first time used in a telescopic application. Duratel's 12-inch pole was inserted into its 14-inch profile to give it the added strength the utility was seeking and the removal of guy wires on a resident's property.

Duratel currently manufactures three different poles, the 11-inch, 12-inch and 14-inch. The poles are made to fit inside one another in the event added strength is required. In the most recent case in the mid-west, the 12-inch pole was 60 feet long and the 14-inch pole was 45 feet long. The added stability was on the lower portion of the pole. The pole was fully loaded with the first and third crossarms carrying a three-phase, 12 KV feed from a nearby substation. The second and fourth crossarms and a full tension deadends and there is a street light, telephone and cable wires in the communications zone.

Duratel poles and crossarms are available through its U.S. distributor, WESCO. The Duratel products library was recently incorporated into the PLS-CADD platform, allowing users to automatically select the best composite pole for any particular application. By utilizing PLS-CADD's best-of-class complete overhead line optimization capabilities, the full capabilities of the environmentally friendly products can be optimized to develop the least cost alternative to traditional design.