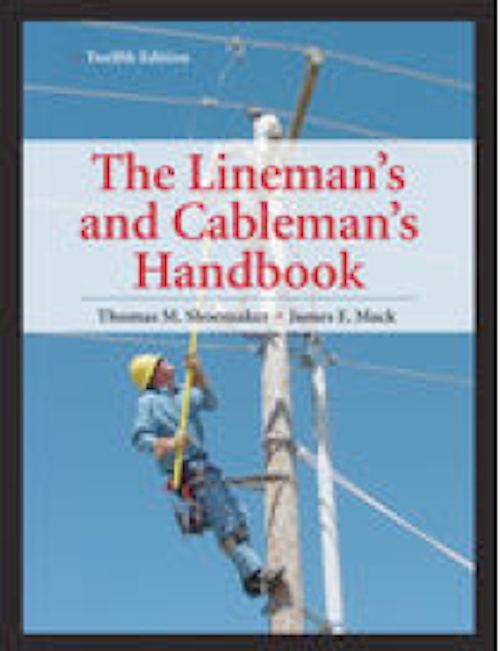 Completely revised to reflect the 2012 National Electrical Safety Code (NESC), The Lineman's and Cableman's Handbook, 12th Edition, edited by Thomas M. Shoemaker and James E. Mack (McGraw-Hill; August 2011; Hardcover: $90), provides in-depth information on overhead and underground distribution and transmission lines and covers the latest OSHA, ANSI, and ASTM standards.

This authoritative resource presents basic principles, equipment, standards, and safety regulations, allowing electrical workers to avoid costly errors, diagnose and repair power failures, and ensure optimum safety. A wealth of illustrations and photographs make it easy to understand the material, and self-test questions and exercises help reinforce key concepts.

Written for the apprentice, the lineman, the cableman, the foreman, the supervisor, and other employees of electric line construction contractors and transmission and distribution departments of electric utility companies, the book's 50 chapters have been revised to cover the newest equipment, techniques, and procedures including:
• Smart grid initiatives,
• New line conductor electrical and physical property information, and
• DOE's New Safety Rule-10 CFR 851 and its applicability.