Line maintenance: Tree trimmers from Jarraff
Utility equipment: Jarraff Industries launches new website for Jarraff All-Terrain Tree Trimmer
Mar 5th, 2014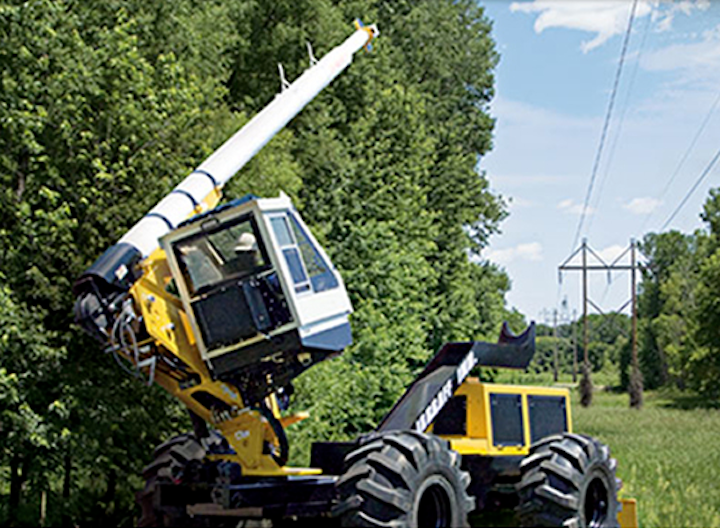 Utility supplies: Jarraff Industries recently launched a new comprehensive website for the Jarraff All-Terrain Tree Trimmer. The easy-to-navigate site offers helpful information including technical specifications for track and wheeled Jarraff tree trimmers.
Animations and videos put the users behind the controls of the Jarraff, offering an inside look at the Jarraff's ergonomically designed, ROPS, FOPS and OPS certified cab. The website also showcases the versatility of the tree trimmer with an interactive tour of the Jarraff. Users can also view job site photos and videos of the equipment in action.
Visitors can find Jarraff tree trimmers for sale across the country in the Used Equipment section, while the Media section of the site features the latest articles, press releases and newsletters from Jarraff Industries.
The Jarraff All-Terrain Tree Trimmer provides ROW maintenance contractors a dynamic field of operation, offering a 360-degree range of motion, 40-degree lateral tilt and 75-foot cutting height. Two four-way joysticks and fingertip controls offer optimal precision.
The new website can be found at: www.jarraff.com.
For more information about Jarraff or other products, click here to go to Utility Products' Buyers Guide.