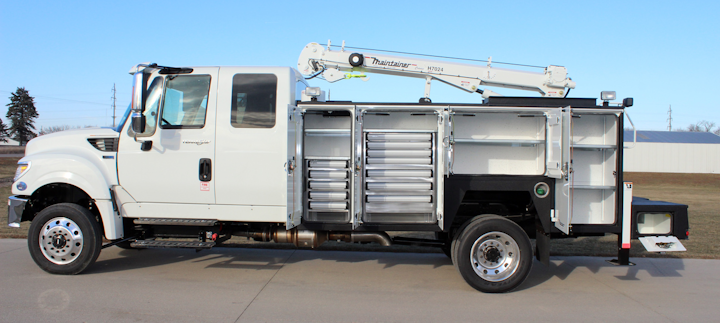 Utility trucks: Maintainer Corp. of Iowa Inc. has reached an agreement with Utility Crane and Equipment to sell Maintainer's premium line of custom truck bodies and service cranes. Utility Crane will be an authorized Maintainer Dealer in California, working primarily from their Rialto location.
"We see a lot of opportunity in the California market," said Tom Wibben, Maintainer's Sales and Service Manager. "Utility Crane will allow us to better service our existing customers in Southern California. We will now be better positioned to respond to the growing demand for Maintainer trucks in California, particularly in the municipal and utility markets."
Utility Crane & Equipment, with headquarters in Phoenix, AZ, has been designing and fabricating custom aerial and hydraulic equipment since 1979 and under current ownership since 2004. In February Utility Crane was appointed the Versalift Distributor for Southern California after having been successful as their distributor in Northern California since 2010. In addition, Utility Crane is the Elliott Boom Truck and HiReach dealer in California as well as other leading brands of utility equipment.

Maintainer Corporation of Iowa, Inc., located in Northwest Iowa city of Sheldon, has been manufacturing high-quality, custom-built mechanics service truck bodies, lube truck bodies and cranes since 1976.
For more information about Maintainer Corp. of Iowa or other products, click here to go to Utility Products' Buyers Guide.