Spacer cable systems
Electrical distribution: Hendrix Wire & Cable offers spacer cable systems with improved reliability and power quality.
Jun 24th, 2014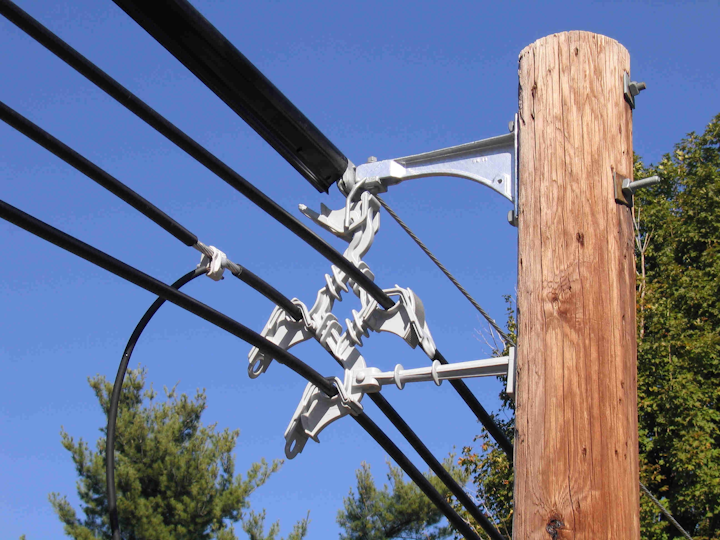 Electrical distribution products: Hendrix Wire & Cable, a provider of high quality overhead and underground power distribution products, announces the offering of Spacer Cable Systems. Spacer Cable has been used by utilities for many years to improve the reliability and power quality of primary distribution systems while making them more resistant to storm damage. The cable design, system strength, and compact configuration can also serve to address other concerns that can crop up on a utilities distribution system. The compact configuration and reduced clearance requirements allow for multiple circuits to be installed on a single pole, and thus combating right of way problems and saving money by reducing the number of poles required. Over or under building Spacer Cable Systems in substation exits, alleyways, and feeder circuits can greatly reduce the cost of adding capacity.
Overall the system strength makes Hendrix Spacer Cable ideal for long spans of up to 1500 feet. The ability to span rivers, freeways, marshes, and lakes provides a cost-effective, environmentally sensitive solution to difficult design problems. What's more, the close spacing of each individual phase conductor results in lower total line impedance and maintains voltage, reducing the need for voltage improvement equipment on long runs.
Hendrix Spacer Cable Systems come equipped with a conductor covering that is able to withstand temporary contact with tree branches and other vegetation, thus reducing outages and improving power quality. This, along with the compact configuration of the system, greatly reduces the need for vegetation removal during circuit installation, cutting tree trimming costs by 50 to 80 percent. Additionally, wildlife is protected from exposure to lethal currents.
For more information about Hendrix Wire & Cable or other products, click here to go to Utility Products' Buyers Guide.