Utility Linemen: Social Media Campaign 'Celebrates the Beast' in Wireless ISP Tower Technicians
WLANmall, Cambium Networks and Wireless ISP Association (WISPA) celebrate Wireless ISP Tower Technicians with Social Media and YouTube campaign.
Jun 26th, 2014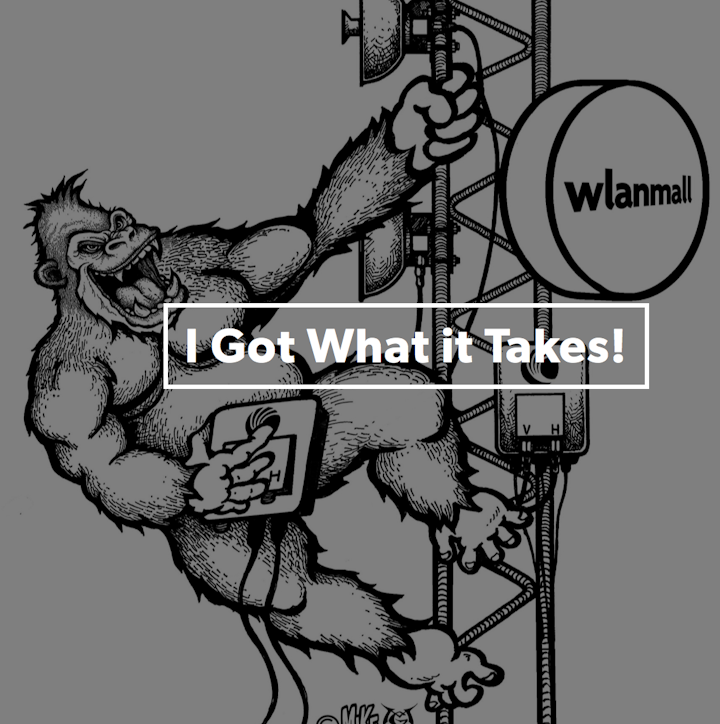 WLANmall, Cambium Networks and Wireless ISP Association (WISPA) are celebrating the brave tower technicians with a social media and You Tube program. The "I GOT WHAT IT TAKES TO BE A WISP" campaign will highlight WISPs and tower technicians as they are on top of or ascending towers and installing equipment all over the United States.
"We've been out in the field with our customers and know that these folks are animals. They climb towers all over the U.S. in some pretty amazing and picturesque locations," said Ronen Isaac, vice president of WLANmall. "Social media, combined with our custom-illustrated t-shirts will allow them to show off just how fearless they are."
Participation for technicians and WISPS is easy:
• Sign up for your FREE T-Shirt at http://igwit.tumblr.com/
• Wear the "I Got What it Takes" T-shirt next time on the next tower climb.
• Take a "Selfie" to show the climb, location and the climber.
• Send the photo to igotwhatittakes@wlanmall.com
Sponsors of the campaign will promote the photos on the "I GOT WHAT IT TAKES" web site, Facebook, create videos for a YouTube channel and promote on their own social media channels. The campaign will continue throughout the year.
"We are appreciative to co-sponsors WLANMall and Cambium Networks for featuring the fine men and women, who work in dangerous environments to bring fixed wireless broadband to consumers around the world. Just be sure to climb with a partner, be certified and use the appropriate safety gear! No life is worth losing," stated Rick Harnish, executive director of WISPA.
About WLANmall
WLANmall, offers end-to-end, best-of-breed solutions from dozens of vendors to help wireless service providers, deploy the most advanced and reliable wireless networks available. Its parent company, Continental Computers has been helping businesses design and deploy customized, cost-effective network connectivity solutions since 1984.
About WISPA
WISPA promotes the development, advancement and unification of the wireless Internet service provider industry. WISPA has over 800 members consisting of wireless Internet service providers, municipal wireless internet providers, electric and telephone cooperative wireless Internet providers, equipment manufacturers, service vendors and other interested parties.
For more information about WLANmall or other products, click here to go to Utility Products' Buyers Guide.