Construction equipment: Distributor support app from Terex Construction
Utility services: Terex Construction launches distributor support app and responsive website.
Dec 8th, 2014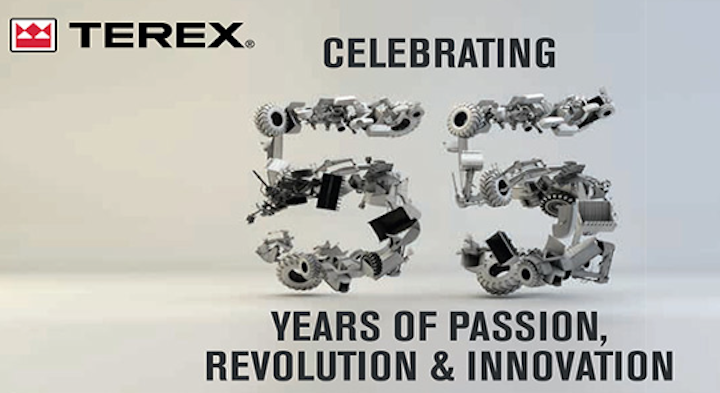 Construction projects: Terex Construction announces the launch of a new Distributor Support application and the enhanced terex.com/construction website. Both initiatives are part of a strategic focus on digital marketing technologies to improve the customer experience by providing easier access to information.
The newly launched Terex Construction Distributor Support App puts all of the content that distributors need to support their customers at their fingertips. The app, which works on both Android and iOS platforms, stores all content locally on the device allowing users to access the information 24/7, even when Wi-Fi or cellular connections are not available.
"We took a good look at the tools available to our sales teams and saw a tremendous opportunity to utilize tablets for content management and delivery," says Aron Sweeney, Marketing Manager, North America - Terex Construction. "We have taken all of the content these sales teams need and packaged it into one device that's easy to carry and easy to use."
The updated terex.com/construction now boasts a responsive design that adapts each web page's layout to a visitor's specific viewing environment. With responsive capabilities, visitors to the Terex Construction website can easily view the content from a desktop, tablet or smartphone — the web pages will automatically adjust to the device's screen size, making content easy to read and instantly accessible. "The use of smartphones and tablets to access information about Terex products and services is growing at a steady rate year over year. www.terex.com/construction is one of the first in our Terex family of websites to get the update. It is designed to provide a great customer experience for our visitors who are viewing the site from mobile devices." says Anton Urban, Project Manager, eCommerce, Information Technology for Terex. "Our goal with the enhanced www.terex.com/construction is to give site visitors, including our customers, our distributors and Terex team members, easy reading and navigation options with a minimal amount of resizing, panning and scrolling."
As part of a focus on digital marketing technologies, Terex Construction continues to develop tools to support internal and external teams and continuous improvement in sales and marketing operations. "With access to such a vast array of technology that wasn't available five or 10 years ago, the face of sales and marketing is changing for the better," concludes Sweeney. "With the new Terex Distributor Support App and the updated www.terex.com/construction site, we now have more ways than ever to help our sales force and distributors deliver a message of value to our customers."
About Terex
Terex Corporation is a lifting and material handling solutions company reporting in five business segments: Aerial Work Platforms, Construction, Cranes, Material Handling & Port Solutions and Materials Processing. Terex manufactures a broad range of equipment serving customers in various industries, including the construction, infrastructure, manufacturing, shipping, transportation, refining, energy, utility, quarrying and mining industries.
For more information about Terex or other products, click here to go to Utility Products' Buyers Guide.